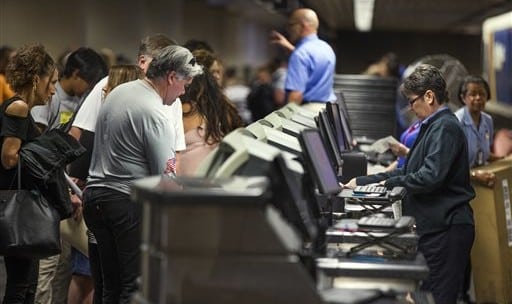 [Editor's Note: The below responds to "PR Alone Won't Help Southwest, It Needs a Strategic Rebrand" by Deb Gabor (PRN, Jan. 23, 2023). It was lightly edited for space.]
Let's start with the article's title, specifically "PR Alone Won't Help Southwest." That depends entirely on how you define PR. If you define PR as issuing apologies and official statements, and getting your CEO on news programs, that's certainly true.
If you define PR as strategically managing relationships on which your business depends by addressing organizational problems, then PR is essential to helping Southwest. In other words, PR should take responsibility for guiding the organization toward real operational fixes.
PR, if it's to be a strategic function, should be about what to do, not what to say.
Second, I question the assertion that "critics see" CEO Bob Jordan's response as "uncaring." Of course people are angry with him and the company, but Jordan stated plainly that the airline—and therefore he—messed up big time. He apologized to customers and employees and took responsibility.
I don't mind the airline's "relentless focus on financial results." If I were a shareholder or employee, I would hope Southwest has that focus, though not at the expense of safety or customer experience.
The foundation of fiduciary responsibility is ensuring effective, continuously improving operations. By the way, as I write, Southwest stock is up 19.3% vs. the quarter ended Sept. 30. It has recovered from the predictable plunge it endured during the holiday debacle.
I also question the basis for the statement that "perhaps" Southwest refused "to heed PR counsel." Southwest communications is headed by Linda Rutherford, a respected pro who is an administration and communications officer. Administration is in her title for an important reason, and she has a voice in the C-suite.
Plus, the airline made a number of administrative changes by Jan. 9, including elevating Whitney Eichinger to SVP of culture and engagement, reporting to Rutherford. Not a move made by a company that ignores PR counsel.
The author also criticized the $49 fares offered earlier this month as seeming like "desperation" and noted "the airline needs more than low fares reinforcing its commitment to customers."
While I agree the $49 fares alone could not inspire confidence, I'm not sure the gesture hurt. In addition, it's obvious no one at Southwest thinks the temporary fare offer was all that was needed to reinforce its customer commitment.
This is not to excuse what happened. On the scale of corporate crises, Southwest was at the catastrophic end of the spectrum. When the Secretary of Transportation directly criticizes you, joining thousands of wronged customers, you must take dramatic action on a national scale.
A calamity like this will not recede until the root causes are remedied. That takes humility and sustained commitment as Southwest makes operational recovery its first priority. There is no way the company could credibly claim this was temporary turbulence and simply assure people  "we'll get past it." Nor did Southwest try to.
Companies in a crisis should...
Tell the truth. What happened, specifically? Why? News coverage indicates that outdated scheduling software was unable to handle the terrible weather situation in the days leading up to Christmas. Lack of continual investments is the problem to be solved, along with the company culture that let it happen, not the weather that exposed those deeper issues.
Demonstrate you're sorry. This goes beyond saying you're sorry, as the CEO did. Show us, as the airline has,  granting 25,000 bonus points to affected travelers, along with other expense reimbursements.
Make it as easy as possible for customers to access these benefits. The company should engage with customers to determine if its actions to date are on target. If they're not, modify them and measure again.
Explain, in detail, what is happening to prevent recurrence of the problem. Discuss investments and changes. And  the timetable. When and where will updates occur? What will success look like ultimately?
Keep the CEO out front, speaking plainly.
Remember to speak to too-often-neglected internal audiences, such as employees and unions, as well as suppliers. Keep them in the know so they act as advocates rather than critics.
Ultimately, the airline has a business-process problem that spawned a PR and brand-reputation problem; fixing the former will remedy the latter. Don't just tell people you don't stink anymore. Stop stinking.
Anthony D'Angelo, APR, is a PRSA Fellow and professor of practice, director, master's program, communication management, S.I Newhouse School of Public Communications          
[The writer's views do not necessarily reflect those of PRNEWS. We invite opposing essays from readers.]