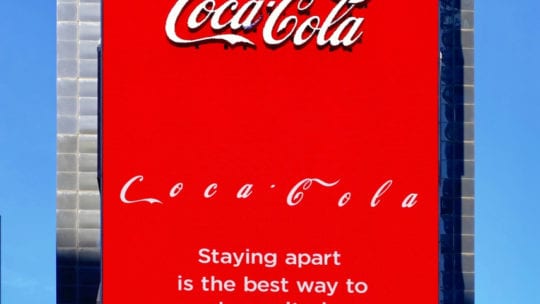 [Editor's note: In addition to some brands, organizations and individuals doling out acts of kindness (check here for that particular dose of positivity), several are changing their messaging to reflect the new reality. Below is a collection of organizations using clever communications during this difficult moment. PRNEWS will add to this list periodically with examples of creative messaging from groups of all sizes. We welcome you to send your examples to Seth Arenstein (sarenstein@accessintel.com) or Nicole Schuman (nschuman@accessintel.com).]
April 3, 2020
HBO
For the month of April, HBO is making some of its shows, documentaries and movies available for free.
The promotion includes free streaming series including The Sopranos, The Wire and Veep, as well as HBO documentaries and an assortment of Warner Bros. movies. The programming will be available to stream without a subscription on HBO Now and HBO Go.
For those who need to stay home, let's stay entertained. These shows and more are now available for free without an HBO subscription. https://t.co/NEZzESet4N #StayHomeBoxOffice pic.twitter.com/d2j0WaTx7r

— HBO (@HBO) April 3, 2020
Red Roof
Red Roof is offering day rates for remote workers, through a newly implemented "Work Under Our Roof" program. Remote workers can pay rates starting at $29 for a quiet room, away from distractions of  children, spouses and pets.
Rooms at select properties are available from 8 a.m. to 6 p.m. Monday through Friday.
Red Roof offers Work Under Our Roof Day Rate to provide a comfortable and quiet space for remote workers during this time of need. Every room offers free Wi-Fi and a comfortable, quiet environment to work in. pic.twitter.com/uCX99oZhqw

— Red Roof (@redroofinn) March 31, 2020
April 2, 2020
City of Chicago/Mayor Lori Lightfoot
The city of Chicago launched a series of public service announcements starring Mayor Lori Lightfoot to encourage residents to stay home amid the coronavirus crisis.
In the series, Lightfoot takes on various personas to urge the public to stay at home and practice social distancing.
Havas Chicago worked with the mayor's office on the campaign, which took four days to complete.
I don't have much time to myself these days, but I felt I needed to make sure everyone knows how I feel about this Stay at Home Order. Which one motivates you the most to stay at home? #StayHomeSaveLives pic.twitter.com/pDbCdySMQk

— Mayor Lightfoot #StayHomeSaveLives (@chicagosmayor) March 30, 2020
April 1, 2020
Facebook
Facebook, with agency Droga5, created a short film , Never Lost, which will run across national and local broadcast television, as well as digital advertising channels.
The 90-second film tells real stories from people around the world, and the voiceover was provided by British poet Kate Tempest.
In a Facebook post, Mark Zuckerberg wrote, "We made a short film, Never Lost, to honor the solidarity and resilience of so many people coming together during this time. Thank you to everyone doing your part."
Harry Potter At Home
J.K. Rowling, along with Audible, Bloomsbury, OverDrive, Pottermore Publishing and Scholastic, has launched Harry Potter At Home.
J.K Rowling and her team announced a special, open license for teachers to read the seven Harry Potter books aloud to their students in virtual read-a-long sessions on video. Additionally,  the first Harry Potter audiobook is free for everyone and is available in six languages (English, Spanish, French, Italian, German and Japanese).
There is also a new hub, WizardingWorld.com, which is a dedicated space that includes activity kits, craft videos, articles, quizzes, puzzles and more.
Parents, teachers and carers working to keep children amused and interested while we're on lockdown might need a bit of magic, so I'm delighted to launch https://t.co/cPg0dZpexB pic.twitter.com/i0ZjTplVoU

— J.K. Rowling (@jk_rowling) April 1, 2020
Mattel
Mattel, Inc. launched the Mattel Playroom, a free online resource that features activities and content from  American Girl, Barbie, Fisher-Price, Hot Wheels, Thomas & Friends and more, along with information and tips for  caregivers to encourage kids to #KeepPlaying.
The resource gives parents and caregivers access to printable coloring pages and activities, free and ready-to-play games, crafting and DIY projects, animated, stop-motion and live-action videos and downloadable apps.
The Mattel Playroom will be updated weekly.
At Mattel, we know how the power of play can spark joy, even in hard times. Show us how you #KeepPlaying so we can inspire others with your stories of wonder. And check out https://t.co/jD2WSv1iIK for additional at-home resources. pic.twitter.com/hp1RvhGCHd

— MATTEL (@Mattel) March 31, 2020
March 31, 2020
T-Mobile
In honor of April Fool's Day, T-Mobile is encouraging everyone to give thanks—not pranks. The company is asking that followers, and other companies,  get behind #GiveThanksNotPranks, forego the stunts and give to the relief charity of their choice this year.
T-Mobile will donate $1 every time anyone tweets their gratitude stories using #GiveThanksNotPranks and tags @TMobile, up to $200,000. In total, T-Mobile will donate up to $500,000 to Boys & Girls Clubs of America COVID-19 Relief Fund.
"It's no secret that we love a good prank at T-Mobile, but right now, there's nothing more important than the health and safety of our world. So we're exchanging pranks for thanks, so EVERYONE can make a difference for our nation's healthcare heroes and families in need. And to deepen the impact, I'm asking every other company to join us in support of the hashtag, to ditch the stunts this year and donate to the charities of your choice on April 1st," said John Legere, CEO of T-Mobile, in a press release.
We're changing things up this #AprilFools.

Instead of pranking, we're thanking! See what we have planned up our sleeves:

— T-Mobile (@TMobile) March 31, 2020
Kentucky Department of Tourism
The Kentucky Department of Tourism, within the Tourism, Arts and Heritage Cabinet, has released a series of videos dedicated to highlighting what the state has to offer.
"During this time of social distancing, Kentucky is finding creative ways to virtually showcase the culture, arts and heritage that Kentucky has to offer tourists from across the world," said Tourism, Arts and Heritage Cabinet Secretary Mike Berry, in a press release.
The series include videos that feature a behind-the-scenes look at Kentucky musicians, culinary traditions from the state and a look into some of the best-known products produced in the Bluegrass State.
Our new #TravelKY video series Kentucky in Focus follows photographer @EliaLocardi as he travels the Bluegrass State, capturing its incredible beauty through his lens and meeting interesting locals along the way. ↪️ https://t.co/5rhseLsELu #TogetherKY pic.twitter.com/OeYucVjwri

— Kentucky Tourism (@KentuckyTourism) March 30, 2020
March 26, 2020
Major League Baseball
Today, on what should have been opening day for the MLB season, many baseball fans found themselves alone at home, rather than being surrounded by thousands of fellow fans at their favorite team's stadium. MLB launched #OpeningDayAtHome, which has trended at #1 all day on Twitter. MLB paired this with a touching video, narrated by Los Angeles Angels center fielder and American League all-star, Mike Trout, honoring the theme, "Even though we're apart, we can come together."
Even though we're apart, we can come together. #OpeningDayAtHome pic.twitter.com/1x9VCifRje

— MLB (@MLB) March 26, 2020
Budweiser
Budweiser, which is most certainly hurting from the lack of sporting events, released this American pride-filled video with a nod to MLB opening day and major league sports teams everywhere, including an announcement at the end regarding its #OneTeam partnership with the American Red Cross: "We're shifting our sports investments to help our heroes on the front lines...by using stadiums to host American Red Cross blood drives during the COVID-19 crisis."
---
March 24, 2020
Coca-Cola
In a Times Square ad, Coca-Cola spread the letters of its iconic log out to promote social and physical distancing. The tagline: "Staying apart is the best way to stay united."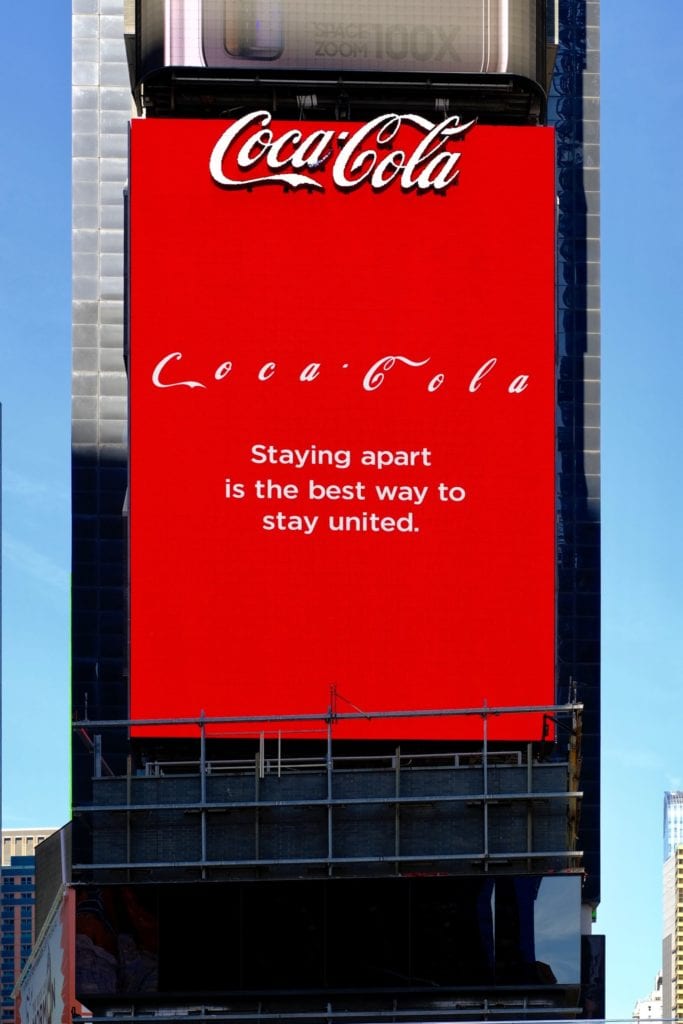 IKEA
The ready-to-assemble Dutch furniture giant recently released an ad that seeks to remind us that even while we self-isolate and quarantine, our homes remain ready to provide shelter and warmth.

Puerto Rico
Despite discouraging tourists from visiting the island, Discover Puerto Rico wants to bring the culture of the island to your home. It is offering virtual salsa dancing, mixology and cooking classes, March 27-29. Discover Puerto Rico CEO Brad Dean hopes that the dancing and gastronomic delights will help uplift people while they remain home.
"We take great responsibility in helping stop the spread of COVID-19, so we're not encouraging travelers to visit us right now as everyone needs to stay safe in their homes. Instead, we want to extend an important part of our culture – our salsa music and dancing, our mixology and our delicious cuisine – to uplift people during these challenging times. We encourage travelers to daydream about our Island now and consider a visit later, when the time is right. In the meantime, we're excited to join them in their living rooms for this virtual getaway," Dean said.
The CCC Awards
The Society of Professional Journalists and the Associated Collegiate Press launched a weekly awards program to support and recognize college journalists covering the pandemic. It wants to salute student-journalists who earn little or no money, all while struggling with online classes. Weekly winners receive a one-year membership to The Society of Professional Journalists. On top of that, the organizations will highlight the winning work on social media and in newsletters, reaching an audience of 75,000.
Inter Miami CF
One of Major League Soccer's newest teams, Inter Miami CF, updated its logo to show the great white herons, which are normally interlocked to represent community, separated across its digital platforms to encourage social distancing.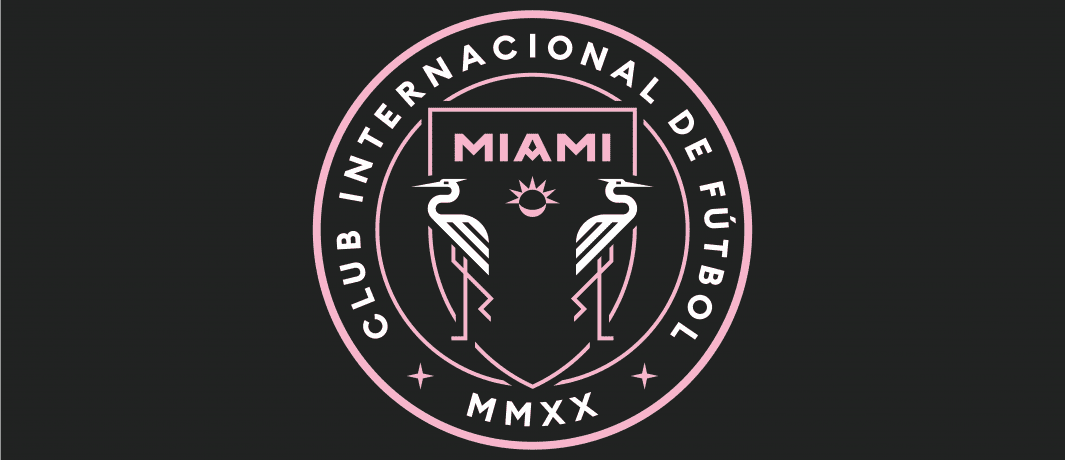 Tito's Handmade Vodka
Talk about making lemonade out of lemons. Early in the coronavirus period, Tito's embarked on a social campaign urging people not to use its product. To overcome the lack of hand sanitizer, people were using Tito's vodka to mix their own. (Maybe it was the part about being handmade that confused people?)
Anyhow, trouble is, Tito's has 40 percent alcohol content. CDC recommends 60 percent alcohol content. March 23 Tito's pivoted, saying it will use its distilleries to produce hand sanitizer. 24 tons of it, to be exact. And will donate it. This adds to Tito's donation of $2 million, made earlier this month.
While we advise that you cannot use our vodka as a hand sanitizer, our distillery has been working hard to get all of the pieces in place to begin production on 24 tons of hand sanitizer that adheres to industry and governmental guidance. Please see attached for more information. pic.twitter.com/c5pTzVOvv1

— TitosVodka (@TitosVodka) March 22, 2020