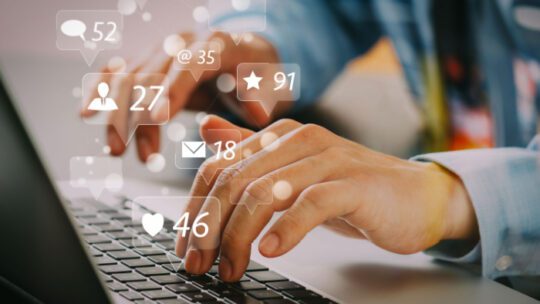 As social media has grown to play an important role in organizational image and reputation, having a well-structured social media policy is key. These policies not only help guide employees but also reduce potential risks associated with online interactions. 
Mary Levin, Manager of Social Media Strategy and Analytics at the United States Postal Service (USPS), emphasizes the significance of social media policies, and training employees on said policies, across all industries. 


Start with Learning
Levin highlights that organizations should prioritize educating their employees by providing them with "guidelines and best practices for interacting with and posting content." This education can include familiarizing employees with brand voice, tone, and the dos and don'ts of social media engagement.
Like Levin, Carrie Strehlau, a Communications and Social Media Strategist, emphasizes the role of education and training in the development of effective social media policies.
Strehlau suggests a proactive approach by encouraging employees to become ambassadors for your brand. She recommends providing training, ensuring that employees are up to date with the latest trends and best practices in social media, which is essential for maintaining a consistent brand image.
Tailoring Policies to Your Organization
Every organization is unique, and social media policies should reflect this individuality. Strehlau advises organizations to consider their specific needs when crafting policies, especially if they allow and encourage brand-adjacent accounts. She suggests "implement[ing] a process for employees to request an account." This approach, she adds, ensures that all online activities align with the company's objectives.
Balancing Employee Freedom with Brand Integrity
Both professionals stress the importance of striking the right balance between allowing employees some creative freedom while maintaining brand integrity. Levin underlines the need for organizations to channel employees' enthusiasm positively. She suggests, "Rather than punish people for their enthusiasm, we channel that passion into recruiting for our social media ambassador program."
This approach not only harnesses employee enthusiasm but also makes them active contributors to the organization's social media presence. 
Strehlau adds a word of caution regarding monitoring employees' personal accounts, advocating against a "big brother" mentality. However, she also underscores the need for social media managers to stay plugged into the organization to gauge potential challenges and reduce crisis risks. Being a valuable resource and social media expert within the organization ensures employees turn to you for guidance and support.
Collaboration across Departments
Developing social media policies shouldn't be an isolated effort. Levin discusses how her organization works in partnership with various departments, including Human Resources and Legal, to ensure comprehensive policy development.
She mentions, "Working in partnership with HR, we receive lists of new employees who have completed orientation. We reach out to them, inviting them to join a presentation on the [USPS Zone] program." This cross-departmental collaboration helps create a unified approach to social media policy development.
Crafting effective policies is essential for organizations of all sizes and industries. It begins with education, ongoing training, and tailored policies that balance employee freedom with brand integrity. Collaboration across departments, monitoring without intrusiveness, and tracking impact all contribute to the development of successful social media policies.