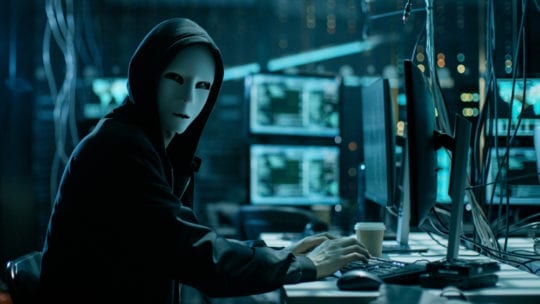 Digital advertising and branded content flows throughout every browser page, video, email and social media platform. Where and when your brand represents itself online is of growing concern among public relations professionals. Defined as brand safety, the topic originated from the programmatic advertising industry and the placement of online advertising next to divisive content.
Because reputation lies at the heart of public relations, organizations have come to determine their own definitions of brand safety as digital marketing evolves. Brand safety is no longer solely about ad placements, but has grown to include associations with malevolent sentiment, influencers' stodgy backgrounds and unfortunate algorithmic decisions.
We took a look at several ways PR pros can proactively address brand safety:
Embrace Social Listening 
Social listening encompasses a lot more than responding to messages on Facebook and Twitter. Communicators can employ a myriad of third-party tools that follow conversations around your brand. It's important to know what consumers and potential followers say about your organization, as well as their sentiment about the organization overall. 
The 2016 election cycle drew attention to the influence of bots, fake accounts programmed to manipulate and sway public opinion with the creation and distribution of unverified content. In 2018 Nike came under digital attack from opponents of their ad campaign featuring Colin Kaepernick. Negative reaction swelled within the first couple days, but dropped significantly after. Following keywords and trends on social allows organizations to determine the pulse of their brand, whether and how much action is required following a wave of negative sentiment. 
While earned media coverage creates greater opportunities for public conversation surrounding a brand, it's now even more important to record and read those conversations in the days that follow. As Alan Chumley, managing director of communications analytics at W2O Group, put it at the PRNEWS PR Measurement Conference in April 2018, "Reputation contributes to market cap and share price, but relevance matters more. When you do it right…(the brand) is most admired, innovative and attractive to employees, at times even disruptive."
Vet Your Cheerleaders
Yes, influencers are everywhere. Yes, they can be great for promoting your brand. However, just like your full-time employees, influencers have a history and a background that need to be checked. Influencers can run posts and campaigns with brands based on loose or fluid standards, so a brand should do some digging before launching an influencer campaign, whether contracted or informal. 
In 2018 L'Oreal Active Cosmetics began performing background checks on influencers to vet the legitimacy of their followers and accounts. The type and style of content posted (the brand nixes anything too flashy and produced) and red flags like nude photos are taken into consideration. 
Luckily, there are tools that can vet your influencers in a timely fashion. Sites like Fama specialize in background checks, while Like-Wise prevents "influencer fraud," determining whether influencers' followers are real or fake.  
Make Friends With Programmatic
Much of how a crisis resolves itself lies within the proactive planning stages. Voicing brand safety issues should be part of your crisis preparation checklist. It's important not only to plan for PR crises specific your industry (power outages, food contamination, CEO goes off on a rant), but to keep an eye out for digital blunders as well.
Digital risk includes more than social media mishaps, however. Automation has led to the possibility of programmatic ads popping up where you don't want them to be, like playing after a YouTube video featuring violence against women or on a slanted political website disguised as a reputable news organization. 
The Interactive Advertising Bureau (South Africa) has drafted a list called the "Dirty Dozen" (now with a 13th item) naming the topics that can constitute an unsafe environment for your content. These categories include:
Military conflict 
Obscenity 
Drugs 
Tobacco 
Adult 
Arms 
Crime 
Death/injury 
Online piracy 
Hate speech 
Terrorism 
Spam/harmful sites 
Fake news
The IAB acknowledges that each brand must have a subjective strategy for their own brand safety as they relate to these inherently risky topics. IAB notes that it is "critical to define what 'safe' means to you and your brand. For example, some brands are comfortable being placed next to a road accident story (e.g. a road accident attorney) but others less so (e.g. a baby car-seat manufacturer or an alcohol brand)."
Programmatic advertising teams can provide some counsel and risk management, but their scope depends on the size and industry of a given organization. Regardless of whether you work with an agency or in-house expert, it's a good idea to develop a relationship and learn, as a PR pro, how and where your brand's ads are being placed. Third-party tools can also do some heavy lifting by monitoring your placements and alerting you or your programmatic contact when something has gone awry. 
It's always good to have more friends than enemies when it comes to brand safety, and in terms of programmatic, everyone can work together to mitigate risk, ultimately keeping your brand safe.