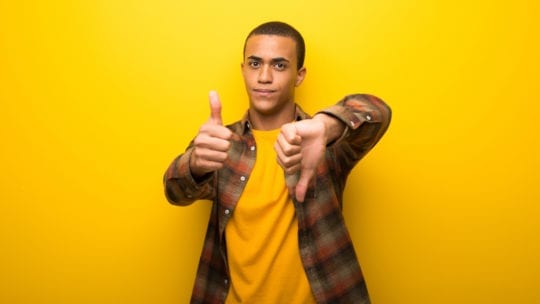 [Note: This is the first in a series of sponsored content with Crisp.]
It's July 2018 and the beauty mega-influencer Sondos Alqattan is aligned with your small but fast-growing cosmetics brand. What could go wrong with having this popular influencer endorsing your products to her 2.3 million Instagram followers?
But then something very wrong occurs; Alqattan goes off script and it has nothing to do with cosmetics. Reacting to a new law in Kuwait, her home country, that entitles Philippine guest workers to have one day off each week and hold their passports, Alqattan posts a video on her Instagram feed.
"For [a maid] to take one day off every week, that's four days a month," she says in the video. "And we don't know what she'll be doing on those days, with her passport on her."
Alqattan continues: "How can you have a servant at home who gets to keep their passport with them? If they ran away and went back to their country, who'll refund me?"
Criticism of the video builds on social from all quarters.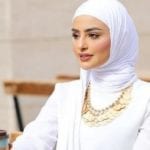 As a brand, what do you do now? Without a crisis plan, you scramble, lagging behind other beauty brands, which are monitoring the situation as they distance themselves from her remarks.
You hope she apologizes. Alqattan eventually pulls the video, but she defends her comments. The outcry against her is "unjustified," she says, and doesn't require an apology. Alqattan also posts a Twitter video alleging the western press orchestrated the criticism to discredit her as a Muslim woman. Mega brands such as MAC Cosmetics, Max Factor and Shiseido cut ties with her. Your brand still is unsure about its next step.
Old Tweets 
Other than the insertion of a small cosmetics brand, the above scenario is true. It illustrates just one of the ways influencers can damage a brand's reputation via social media, says Emma Monks, head of trust and safety at Crisp, a content risk firm. Another way is for an unsavory tweet your influencer composed years ago to surface and cause a ruckus.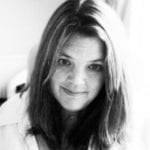 A veteran of protecting brands and social platforms from reputational damage, Monks also notes brands take a hit when influencers make mistakes away from social media. It was discovered that British actor Martin Clunes, an influencer for an insurance company, was stopped repeatedly for speeding. The most infamous example, of course, is Jared Fogle, aka The Subway Guy, who was convicted of sexual offenses against minors.
While not all the behavior of influencers can be predicted from past actions, Monks strongly urges brands to investigate the backgrounds of influencers before employing them. Once the brand knows the influencer's background, it should decide how much risk it's willing to accept with the influencer as an employee. It all sounds straightforward. Unfortunately, influencers' potential can mesmerize brands and the prudent steps of checking backgrounds go undone, Monks says.
A Common Mistake
One of the most common mistakes brands make is concentrating on how influential someone is and what value they'll bring in terms of ROI. What they fail to do, Monks says, is "weigh how much damage to the brand the influencer could create if things go wrong." In the end, "It's a cost-benefit analysis issue and I don't think people are looking enough at the cost side, just the benefit."
Even when brands assess risk, they sometimes make a mistake by doing so in silos, instead of mounting an integrated effort, says Julia Ruane, Crisp's PR and content director. At the least, personnel from PR, security and customer service need to be involved in risk assessment, she says.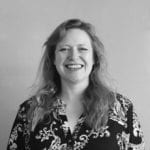 In a sense, the odds are stacked against brands properly vetting influencers and assessing risk. If you Google "free tools to find influencers" you may be overwhelmed with the results. "But I haven't seen a single set of tools online that work on the risk-assessment side of it," Monks says. And yet the risk side of the equation is critical.
In addition, media may bear some responsibility for brands failing to fully vet influencers. "I've read tons of articles about how to find, evaluate and partner with influencers," Monks says, "yet they never mention any risks whatsoever beyond fake followers."
The Good News 
Fortunately checking on macro- and micro-influencers is relatively easy. Nearly everyone has left a social footprint. To investigate a micro-influencer it generally takes two-to-three days of checking. "You just need the time to do it," Monks says.
And avoid the mistake of overlooking micro-influencers, says Karen Lewis, Crisp's head of customer success. "The macro-influencer is not the only influencer who poses risk to brands," she says.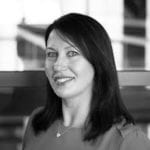 There are tricks, though. For example, a number of free tools, such as StalkScan, allow one to query public data from social networks that won't surface if a site is searched directly. StalkScan "will surface all the little things that people often forget in their privacy settings," Monks says, such as "topic likes, check-ins and comments you've made five years ago in a public post.
Another trick is to do a reverse-image lookup on an influencer's profile photo, or any other photos they have, "in case they have some other social media accounts they haven't told you about," Monks says.
It's important not to overlook LinkedIn. Knowing an influencer's work and education history can offer hooks for wider searches, such as alumni groups. Using information from LinkedIn Monks says she's unearthed "interesting tales of peoples' past history, which could yield a few clues about their possible current behavior."
An important question to ask is whether or not an influencer was a company director. "If you've got someone who's been a director of lots of folded companies, that might be something to be wary of," she says.
Internal Influencers
And don't forget to check on employees who advocate for your brand on social, the so-called internal influencers or brand ambassadors.
As with external influencers, it's best to have a written set of guidelines delineating boundaries for internal influencers, Ruane says. "Never assume" with influencers; it's best to have things spelled out in black and white, she says. In addition, Ruane emphasizes U.S. brands and influencers be aware of Federal Trade Commission regulations that govern compensated influencers.
It's somewhat counterintuitive, but checking on a macro-influencer sometimes can be more of a hassle than researching a micro-influencer. With macro-influencers, Monks says, "the main issue will be noise," or the plethora of material you'll find. Once you're investigating, though, a tip Monks recommends is looking at macro-influencers' fan forums. "That's where many of the unpleasant allegations, such as sexual harassment, come from," she says.
Three-Four Weeks of Following
After the initial vetting, Monks recommends brands follow a potential an influencer's posts for three weeks to one month. "Think a month or so out, and really do your legwork and assess their suitability from all angles" before hiring an influencer, Monk says.
When a brand learns that one of its influencers has gone off script and gotten into trouble it's time to initiate the early steps of a crisis plan. This means having personnel assume pre-assigned roles to monitor the situation. "For sure a rogue tweet or accusation will come out of left field," she says,  "so you need to have a plan so that a statement is ready." In addition, she urges brands to be transparent and "back your brand not your influencer." In addition, brands need to be prepared to terminate the relationship if the impact is too great.
With spending on influencers expected to rise in 2019, influencer marketing appears to be on its way to becoming a staple. As such, brands are well advised to consider the positives influencers can bring, but also prepare and plan to mitigate potential risks.
Seth Arenstein is editor of PR News. Follow Seth: @skarenstein