In years past, launching product was a boon for publicists. It was fairly easy. In 2020 and beyond, not so much.
In addition to breaking through the noise of COVID-related news, brands with product launches were forced last year to compete with stories about social justice and the election. Combine that with shrinking newsrooms and an inability to host live events and the appetite for product launches was just not the same.
While press coverage is never a guarantee, the 2020 news cycle was especially challenging, says LT Taylor, senior director of communications of online furniture company Burrow, which launched 11 products in October and November—a move that was not in the brand's initial 2020 plans.
While the first inclination early in the pandemic was to hold off on launches, some companies may see the moment as an opportunity, Todd Hansen, principal at O'Malley Hansen Communications, told us early on. Companies should ask:
Is there a good chance [the product or service will be] purchased because it would be appealing to the stay-at-home lifestyle?
Is there a compelling business reason that will help you determine your timing?
Is there a way to redesign the launch so that it more appropriately fits how people are getting their information
Timing is Everything – or Is It?
Product launches are becoming more of a marketing play, and need to be part of a more newsworthy moment, says brand communications strategist Erin Grant, who recently helped men's care line Huron launch into the haircare category.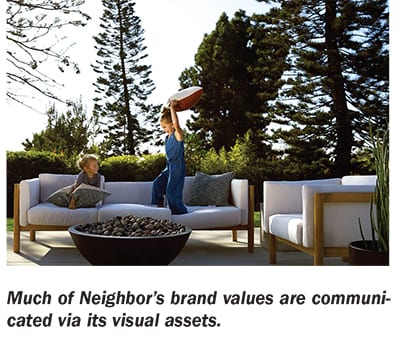 With shrunken mastheads at most newsrooms, journalists are less likely to write about a launch just for the sake of reporting on a new product; they need to understand how a new product fits into a larger story.
At Burrow, like many others, the pandemic impacted manufacturing timelines and made the brand reevaluate its messaging strategy.
Given the timing of the product launches, "we leaned into the holiday positioning to explain the rationale behind our strategy" of launching so many products in a shortened time span, says Taylor. "We anticipated holiday promotions would carry extra weight this year."
The team bundled news of the launches with Black Friday and Cyber Week deals, including holiday imagery to incentivize media to include the products in their roundups.
"Out of respect for our reporter friends, we got ahead of our outreach: sharing assets, information, sales tiers and promo codes all well in advance to allow them to plan their editorial calendars" for the holidays, she says.
Launching Intentionally in a Crisis
There are some who planned to launch amid a pandemic.
"When COVID was thrust upon the world...our spaces that were historically used to recharge, relax and refresh became a space of stress and constant demand," says Mike Fretto, co-founder of outdoor furniture brand Neighbor. "Our brand identity was directly inspired by this."
The company name, he says, was intended to evoke a sense of community for which so many people longed during statewide shutdowns.
Phrases like "your living room, outdoors" were used to appeal not only to the aesthetic of the line, but also to the context of the transformation of home spaces.
Much of the brand's values were communicated through the visual assets, says Fretto. "Photography and video of kids jumping on furniture, cuddling with pets, or [people] enjoying a glass of wine with a partner are ways that we have communicated our values and feature our product in a time when people are getting inundated with messages all day."
Future Launches
If there's one thing brand strategist Grant would advise for those planning to launch amid so much global uncertainty, it's to "plan for the best but expect the worst."
"For a long time, there was a playbook, and everyone was [working] off a similar cadence," says Grant, who previously led brand communications and product launches at Freshly and Bonobos. Those days, she says, are long gone.
Instead, though timing for restarting large in-person launches remain uncertain, Grant advises that brands look to creating smaller, more personalized "IRL experiences."
She also embraces affiliate marketing and podcasting for her clients. "Work with your team to craft messaging for podcast hosts," she advises for the latter. "Become the communications pro that can help your digital team maximize its brand advertising."
And, for those seeking press attention, she suggests reaching to reporters who have started their own newsletters. These changes to the media landscape are "shifting how we, as publicists, can be more helpful to media."
Contact: [email protected]