Winner: NYU Langone Medical Center Responds to Unprecedented Natural Disaster in NYC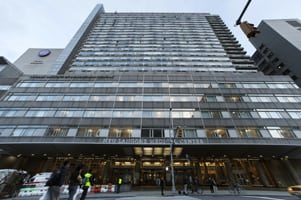 Hurricane Sandy was an example of a situation where communications were essential to help maintain the reputation of the NYU Langone Medical Center, a world-class medical center, during an unprecedented crisis situation in New York City. The center needed to provide timely updates to internal and external audiences; assure the public that executive leadership was deeply involved in evacuation & recovery; protect the medical center's world-class reputation in clinical care, research, and education; promote the excellent work of those critical in safely evacuating patients and the hospital's reopening; and make the community aware of phased reopening and that the medical center was back in business.
The hurricane presented numerous challenges, including misinformation, a negative tone in media coverage, and the loss of basic utilities and lack of public transportation that prevented many team members from effectively performing their duties.
Internal and external communications strategies were geared to key audiences: media, patients, physicians and staff, students, researchers, and trustees. Three to five communications staff members remained on-site prior to and throughout the duration of the storm and the remainder of the week. During the recovery period, the communications team successfully divided into two groups: proactive media and crisis media. The situation was continually reassessed as it unfolded and the communications strategy was adjusted accordingly.
The team was successful in proving updates to internal and external audiences. Dean Grossman's interview with CBS the night of the evacuation restored confidence among our community that senior leadership was on-site, leading the evacuation, and that the medical center's main priority was the care of its patients. Via strategic interviews and consistent messaging, rumors were dispelled and the medical center's reputation was protected.
Honorable Mentions:
Consumer Electronics Association
CropLife America
National Industries for the Blind