Winner: Charles Schwab Foundation and Boys & Girls Clubs of America - Money Matters Music Mogul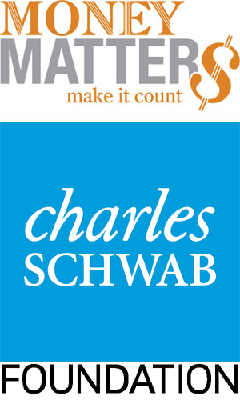 Many of the nation's teenagers advance into adulthood without learning the necessary skills that lead to financial independence and well-being. Money Matters: Make it Count, a financial education program developed by the Charles Schwab Foundation and Boys & Girls Clubs of America (BGCA) helps teens expand their knowledge of money management. Since its creation ten years ago, the program has provided financial education to more than 500,000 teens in more than 1,700 clubs.
The Money Matters Music Mogul contest was conceived to increase awareness of Money Matters, spark interest in financial fitness among BGCA teen members, build awareness of Charles Schwab Foundation and BGCA as leaders in financial literacy and launch the first-ever financial literacy hip-hop album. Teens were challenged to write original song lyrics about tackling personal money issues, putting the words to one of three background beats supplied by award-winning producer Kevin "KHAO" Cates. Winners were offered scholarships and an all-expenses-paid trip to Atlanta to have their song professionally produced by Cates as a music video that would be posted on YouTube.
The top ten songs received more than 180,000 votes from the teen target audience. There were 31 media placements resulting in more than 32 million media impressions, 5.5 million impressions on Twitter and 600,000 on Facebook.
Honorable Mentions:
Healthy Weight Commitment Foundation and Discovery Education's Together Counts Program
Henson Consulting - PHILADELPHIA "Share Our Story, Share Our Strength"
Honeywell Hometown Solutions - Honeywell Educators @ Space Academy by HHS and USSRC
The Power of Us: Porter Novelli and Junior Achievement of Georgia Unite for Common Goal
Volunteers of America - The Home Depot Foundation Partnership