Stories by Jonathan Rick
April 28th, 2020 by
Jonathan Rick
Even in this crisis, headhunters, brands, media outlets, and PR agencies are still hiring. Make sure your résumé stands out.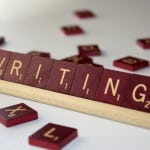 October 31st, 2019 by
Jonathan Rick
A primer from writing guru Jonathan Rick counsels that PR pros should avoid using jargon generally, especially in headlines. He also urges that you create two headlines: one for human beings and laymen; the other for search engines and insiders.