Even as a staunch feminist, Peloton's recent ad highlighting the "life-changing" journey a wife takes with the stationary bike her husband gives her for Christmas did not offend me initially. A wanna-be fitness enthusiast whose busy life means I can't get to the gym often, I am Peloton's target audience.
While the ad's title, "The Gift That Gives Back," is offensive, I saw the key messaging as progressive.
It displays a healthy woman fitting exercise into her life. She documents the journey through selfie videos, which she gifts back to her husband as a thank you. Never once does she step on a scale or wrap a measuring tape around herself. This is a strong diversion from the damaging messaging we've been fed for years.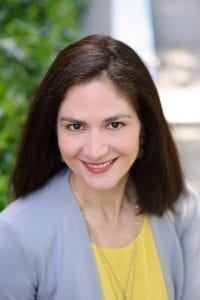 Peloton displays how fitness isn't about pounds and inches — but letting endorphins and commitment take center stage for a woman who brings exercise back into her crowded life.
But here's where Peloton went wrong. When messaging strays from the norm, it's best to proceed with caution. Many consumers still view fitness as punishment and the over-acting Peloton wife's eyes communicated this. She meant to portray a cute sense of hesitancy as she tried something new, yet her doe-eyes read as scared and timid.
Words and Nuances
Messaging is not just words, but also emotional nuances. I have no idea if the PR team was involved with the creation of this ad. I hope it wasn't. PR pros are practiced in messaging and having a keen understanding of audiences. And in this instance, communicators fit the target demographic, since women dominate our industry.
A strong PR team could have mitigated the issues. It would have addressed the emotional queues the actress sent. It also would have flagged the messaging as risky. Anytime body image is mentioned, you're playing with fire.
I understand that media relations and protecting reputation keep PR pros extremely busy. But in the end, PR could have prevented the ensuing disaster, saving PR pros from the work-around-the-clock mode that a crisis brings. Moreover, having a seat at the table will help propel careers, possibly leading toward running all aspects of marketing, especially advertising.
Tone Deaf
Yet as this drama comes to a close, you must ask: where are the PR pros? Peloton's male CEO appeared recently, but did not address the issue, even as his stock price was plummeting by more than 10 percent, erasing $1 billion in value. The brand eventually apologized, issuing this statement:
"While we're disappointed in how some have misinterpreted this commercial, we are encouraged by — and grateful for — the outpouring of support we've received from those who understand what we were trying to communicate."
Wait. Using "misinterpreted" blames the audience. Isn't the customer always right? Apologizing and then putting the blame back on customers is not an apology. Also, being told that you've "misinterpreted" something is offensive to women, who've been told they haven't understood since the beginning of time.
To the Peloton CEO: Where are the women on your team? PR is full of your core audience — smart women who could tell you that your actress looks like she's starring in a hostage video instead of a fitness ad. They'd also remove the gas-lighting tone of your statement.
My suggestion to Peloton is to woman-up to recover some of that $1 billion. PR pros identifying as female, get in the room, whether that is in the creative clipping floor or the high-rise boardroom. Your company and your career will thank you.
But in the end, I still want a Peloton for Hanukkah.
Amy Rosenberg is founder & president of Veracity