The unrest here and abroad is the ultimate level set. We're at a crossroads. And instead of sitting in the middle and scratching their heads, people must decide where they stand. Similarly, that's what brands and marketers must do to be effective, and yes, secure share of voice in the deafening clamor resulting from the horrific events that inspired outrage from all corners. It's not a question of should brands communicate during times of unrest, but how.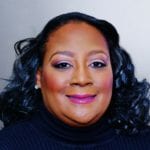 So, where does that leave us? It's important to acknowledge that the complexities of racism and injustice are playing out before us in lurid, living color. And it is a situation that warrants leadership, authenticity and above all, acknowledgement of the problem.
The Basics
Marketers need to understand the basic tenets of cross-cultural marketing, and how to ensure consumers of color­­­­–and all who empathize with their situation–know that your company or organization is with them, gets it and is not taking them for granted.
There are three principles of effective multicultural communications and marketing: authenticity, acknowledgement and accountability. The tragic events and ensuing protests, combined with COVID-19, have created a unique conundrum for brand marketers across every consumer category.
Accountability is the most important thing communicators and marketers can bring to their work. There are many brands that have nailed it because of their history of activism. Their fearlessness in taking stands on uncomfortable societal issues assures consumers they operate with an unwavering sense of accountability.
Ben & Jerry's is a perfect example. Relatively new to the dialogue is Gucci, which is putting action behind its pledges of support. Even Nickelodeon is weighing in, communicating it's never too early to expose young people to the devastation of racism and racially motivated violence.
These and many more brands are building awareness and acknowledging the challenges of systemic racism and discrimination. They demonstrate accountability as they acknowledge the historical touch points that led to today.
Getting Beyond Go
But how do brands maintain a foothold when African Americans and many others are over it–over the talking, false promises and knee-jerk superficiality when things get real?
Below are suggestions:
Do Not Remain Silent
Even in today's divided nation, a majority of adults, Black and White, agree that brands should not stay silent, according to a recent Morning Consult poll. If a company fails to make a statement about the protests, consumers will see the brand in a less favorable light.  
Be Real
Especially during this dual pandemic, messages that lack authenticity and sincerity can spell disaster for companies. When consumers perceive a lack of sincerity, they hold brands accountable. Messages must resonate from an informed–and authentic–place. In addition, communication must lead to action that addresses issues directly.
 If You're Starting
Brands cannot be in and out in a flash. It's not as simple as running an ad making a bold statement, pledging to stand against injustice. If a company lacks a history of cultivating, communicating with and marketing to consumers of color, now is not time to start–unless you roll up your sleeves, do due diligence and lay a foundation with action to become a purpose-driven brand. Such brands are standard bearers in today's circumstances.
What You Can Do
Possible actions include establishing a fund to help small businesses struggling with looting and the pandemic; donating to social justice organizations such as the NAACP and National Urban League; sponsoring racial sensitivity training, especially for your public-facing employees. For example, Glossier and founder Emily Weiss pledged $1 million to support racial justice organizations and Black-owned beauty businesses.
Look Before You Leap
In addition, understand consumers from demographic and psychographic standpoints.  58 percent of US adults say race relations are "generally bad" and  78 percent of Blacks believe the country hasn't gone far enough in giving them equal rights, according to a landmark study from the Pew Research Center last year on race in America. While this is not surprising, it reinforces that in today's climate it is imperative that brands be sensitive to peoples' feelings.
Add to these views that communities of color, particularly African Americans, are disproportionately absorbing the pandemic's health and economic blows. In addition, many lack the WFH option, while also experiencing unemployment at a rate almost as alarming as the virus's spread.
Media Matters
It's imperative that brands understand the media landscape and strive to attain an optimal mix to reach multicultural consumers. A good approach is a custom blend of radio, digital and TV, with community-based print for good measure. Note that Black adults spend 21 percent more time with media than the average adult. Similarly, they spend more time than any other group with live TV, and streaming content continues to rule, as does radio.
Deliver
Once you have an authentic message and a viable media mix, deliver on your promise. Initiate an action that will impact communities you'd like to engage with. Acknowledge the culture, respect the struggle. Respect in marketing messages is paramount.
Feet to the Fire
To a degree, the racial unrest and protests are serving as a tipping point for PR agencies. They are grappling with the PR industry's lack of diversity even as more clients hold them accountable for fielding teams of diverse practitioners who can offer solutions born of their cultural experiences and identities.
Just this week, the PR Council issued a statement and call to action for all members to stand together against racism, reinforcing a commitment to increase ethnic diversity and create environments that are more inclusive. PRSA did the same. And this is just a start.
With 3,900 young PR pros signed on for the PR Council's new Agency-Ready Certificate Program, there will be no more excuses about not being able to identify talented professionals of color. There is a robust, diverse pipeline of people whose expertise can shape a better future for the industry and us all.
Helen Shelton is a multicultural marketing specialist and senior partner at Finn Partners  Follow her: @HelenCShelton