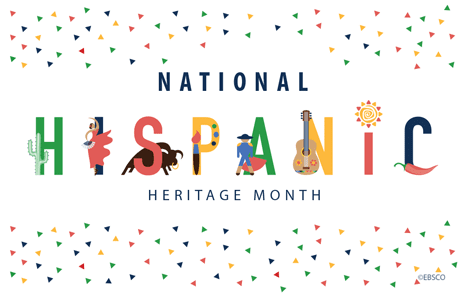 [Editor's Note: To celebrate National Hispanic Heritage Month, we asked Yesenia Reinoso, a 2020 "15 Under 35" honoree (PRSA-NY), to draw parallels between the Month and PR.]
The biggest keys to attracting the fastest-growing minority group in the United States are honesty, transparency, passion and authenticity. While we are a passionate culture–it's in our DNA–authenticity might be the biggest key to success in the Hispanic market.
As storytellers, the role of PR is to build trust and establish reputations, ideas and identity with the press and public. This is no different in the Hispanic world.
To tap into the Hispanic market, PR pros, along with companies they represent, must educate, gather and analyze data to understand their audience's patterns of behavior and consumption.
Speaking of consumption, with approximately 60 million Hispanics living in the US and their buying power at $1.5 trillion (and growing), PR pros have an obvious need to bond with and develop content for Hispanic audiences.
Authenticity
As we know, authenticity is synonymous with PR. The best communicators tell authentic stories about programs, services, products, and human interest that shape narratives.
Hispanic culture relies heavily on authenticity due to its vibrant values and traditions that have been passed down for centuries.
Today, younger Hispanics frequently are referred to as Latinx. While our culture transcends the ages, this group of younger Hispanics is savvier than previous generations. To converse with its members, take the time to learn their language and customs. In addition, be aware of the differences in Hispanic culture, such as the Afro-Latin traditions.
Then, devise a strategy or campaign for Latinx audiences that includes transparent and authentic cultural insight. Content is monumental in establishing yourself as a credible source.
If you tell your story in more than one language, even better. Hispanics love it when brands talk to them in Spanish or bilingually. It shows you invested the time to communicate with respect. It matters.
Brand Loyalty
Let's talk about brand loyalty. The Hispanic community is very brand loyal when it comes to products and services. In this ever-evolving universe, it's imperative for PR pros to understand the kinds of media platforms Hispanics use to shop, get news and how to reach them. The more authentic your message is, the more inclined we are to remain loyal and tell our family and friends.
Another area bonding PR and Hispanics is diversity. Multiculturalism runs deep in our society, and as we continue to amplify diverse voices, it's important to build platforms allowing storytellers, especially underrepresented ones, to present their messages.
In today's climate, media companies that cultivate a space for inclusivity are seen as relevant. The beauty of communication lies within how we showcase diversity via various mediums. Hispanics are very proud of their diverse roots.
As a Hispanic-American woman, I understand the influence of my heritage and how impactful it can be when developing a relatable bond with consumers. When you shine a light on diversity, it creates an authentic perception and representation of what your brand is.
Nothing echoes better than un voz auténtico, a bond tying Hispanics and PR. No matter what, it reigns supreme above all else.
Yesenia Reinoso is a digital marketing & media relations officer at Y Communicate. Follow her: @yeseniareinoso4