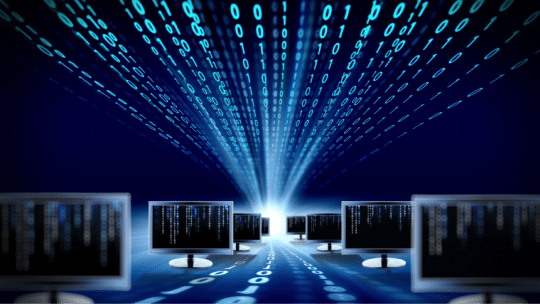 [Editor's Note: The authors are attorneys with Covington & Burling, LLP.]
Many PR firms, media companies and advertising agencies have noticed the Department of Justice (DOJ) increasingly is targeting these sectors for enforcement under the Foreign Agents Registration Act (FARA).
These include high-profile, Robert Mueller-led investigations and prosecutions, government efforts to force a radio station to register as a foreign agent for selling airtime to a foreign news outlet, and numerous efforts to require registration of foreign, state-owned media groups operating in the US.
In addition, outside of public view, there have been other media-focused FARA investigations that have yet to result in public enforcement actions. In this environment, every PR firm, media company or advertising agency dealing with foreign clients or business partners needs to consider FARA. background on fara
FARA was enacted in 1938 to force public disclosure of Nazi and other foreign propagandists working in the US in the run-up to World War II.
The statute uses sweeping language intended to capture anyone trying to influence US public opinion on behalf of foreign interests. But it also captures activities outside the US: foreign individuals, corporations, associations and others.
Activities relevant to PR and media include a statute triggered by acting as a "Public Relations counsel," which is very broadly defined to include "informing, advising, or in any way representing" an entity "in any Public Relations matter."
Being a "public agent" also triggers the statute; this is anyone who publishes or disseminates "...matter of any kind," including "advertising, books, periodicals, newspapers, lectures, broadcasts, motion pictures, or otherwise."
Public Opinion Can Trigger FARA
Additional triggers cover activity that is intended to influence public opinion on matters of foreign or domestic policy, and the act of publishing nearly any information about a foreign country, organization or company.
With these broad activities within the statute's scope, the practical effect of the law often hinges on the applicability of one or more exemptions from the statute's registration requirements.
That is, even though activities are within the statute's scope, companies and individuals engaged in those activities are exempt from the statute's registration requirements. For example, the statute has exemptions for certain commercial activities. So, a PR firm that develops messages or commercials to sell products of a foreign corporation within the US generally is exempt from the registration requirement.
Not All PR Activities Are Exempt
Importantly, though, not all media, PR and advertising activities fit within the law's commercial exemptions. For example, the commercial exemptions cannot be used for activities that "directly promote" the interests of a foreign government.
Tourism PR As A Target
Some years ago, the DOJ determined that advertising and PR related to tourism promotion for a foreign country was more closely related to promoting the foreign government's interest than promoting the commercial interests of companies engaged in tourism. Accordingly, the government required ad agencies and others to register to work on behalf of foreign governments' tourism boards.
More recently, the DOJ has taken this position with respect to some activities promoting foreign direct investment on behalf of foreign sovereign wealth funds in the US.
Conversely, there may be activities that seem commercial but that the government has concluded require registration because they are intertwined with foreign policy issues.
For example, the DOJ required registration for efforts designed to develop a commercial banking relationship for foreign banks because sanctions that were part of US foreign policy prohibited the commercial relationship. In another example, a firm was required to register as it attempted to influence commercial sourcing decisions of US companies. DOJ concluded that encouraging sourcing raw materials from a country was in the interest of the foreign government.
Change in Enforcement
In March 2019, the DOJ announced that it was changing its approach to enforcement of the statute. Although it had, for years, limited enforcement to only the most egregious violations of the statute–failure to register in situations that clearly required it–the new policy focuses on administrative enforcement in more routine cases.
In this context, DOJ has been confronting a variety of edge cases and making determinations regarding the statute's applicability. These cases have revealed a trend in which Washington is reading triggers more broadly, exemptions more narrowly and limitations on the exemptions more strictly. Overall, DOJ is applying the statute to a variety of activities that had previously been considered outside the statute's scope.
Companies and their counsel should carefully reexamine their compliance posture with respect to the law. As noted above, application of the statute often depends on specific facts, with small changes in the facts often leading to large changes in the application of the law.
CONTACT: [email protected]