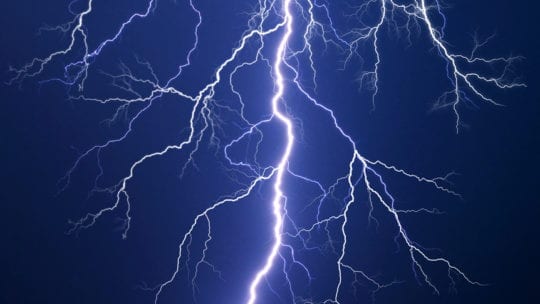 [Note: This is the third article in a series sponsored with Crisp. Read the first two articles here.]
"The wise know that they know nothing." – Socrates
Had Socrates been alive today he might have uttered the above after meeting a chief communications officer (CCO). In study after study, we see a similar conclusion: that the CCO is one of the few employees working throughout the enterprise. As a result, CCOs gain a breadth of knowledge that few possess. They also realize there's much that they don't know.
On the other hand, the peripatetic CCO's wide base of knowledge should allow her to spot looming PR crises. After all, common wisdom says potential crises lurk near a company's pain points.
While anecdotal evidence shows many recent PR crises were self-induced and therefore predictable and preventable, more than a few crises "come out of the blue," says Emma Monks, VP of crisis intelligence at Crisp, a social media issue detection and crisis monitoring firm.
An example, she says, is an act of God, such as a natural disaster. True, a hurricane striking company headquarters or its center of operations isn't strictly a PR crisis. Should the market and other stakeholders determine the brand responded poorly to a hurricane, however, damage to the company's reputation and value could follow. That transforms an act of God into a PR crisis.
The Grande Crisis
Out-of-the-blue crises and PR crises aren't limited to natural disasters, of course. A bad actor can drag a brand into a crisis. An example, Monks says, is what occurred in Manchester, England, in late May 2017.
Singer Ariana Grande had finished a concert in Manchester Arena about 10:30pm. A pair of loud noises erupted as thousands of teenage Grande fans, mostly girls, were exiting the venue.  The noises seemed to come from the edge of the arena. Panic ensued outside and inside the building, one of Europe's largest indoor concert spots.
A tweet appeared in seconds that mentioned the loud noises. One of the preeminent exponents of social media among police forces, the Greater Manchester Police (GMP) reacted "extremely well," Monks says. Since the GMP knew so many attendees and their families were on social media, it began sending Twitter messages "within 20 minutes" of the initial tweet, she adds.
A Single Point of Truth
Perhaps most important, GMP established a single "point of truth" on social, which residents, desperately wanting to know the fate of their teen children, could check. GMP "provided updates quickly and frequently," Monks says. In addition, it announced when the public should expect new updates.
Monks describes a game plan GMP followed well:
It quickly verified details from the field as officers on concert patrol relayed information to headquarters.
As noted above, once details were verified, GMP quickly established its feed as a point of truth on Twitter. This was critical as it served as a place to correct misinformation and post updates. "Unfortunately, the bigger the disaster, the more misinformation gets out," Monks says.
Tweets not only were informative, they adopted a caring tone, appropriate to the terrible situation, Monks says. In addition, the GMP feed also let the public know when subsequent updates were scheduled for broadcast.
GMP refused to allow perfect to be the enemy of good. Instead of withholding updates until it had gathered a lot of information, it provided what it had at the moment. In the fog of crisis, GMP also was transparent, admitting it lacked certain information.
Beyond relaying its messages, GMP was an excellent community partner, Monks says. It helped get out the word on various local groups that were offering services to the victims and their families.
AT&T and Irma
Another example of a brand dealing well with a natural disaster, Monks says, is AT&T's response to Hurricane Irma, the strongest storm on record in the open Atlantic Ocean region. Irma hit parts of Florida, Puerto Rico, Cuba and other islands in late August and early September 2017. The cost of damage from Irma is $65 billion.
Similar to GMP's actions, AT&T, Monks says, established a single point of truth on social that included service updates, weather reports and recovery efforts. Of course, unlike the out-of-the-blue crisis in Manchester, Irma literally was on the radar screen well before it struck.
A Fire Hydrant
In some cases, customers are expecting brands to respond to them during a crisis. Certain brands and organizations need to expect that people will take to social and demand help, Monks says. During some crises, the number of messages on social media will be akin to "a fire hydrant" gushing out water…"the volume will explode, and brands may face both front-line scalability issues and the problem of pinpointing serious issues in a tsunami of chatter," Monks says.
This is where AI can help communicators. AI-infused tools can "help prioritize the most critical content for first responders," she adds. A caveat: "Whatever tool you use, you must have someone monitoring it 24/7," Monks insists. "It's a partnership [with AI]." AI, she says, can sort out large volumes of messages; humans are better at understanding context and subjectivity. "It's a blending" of AI with humans… "Having one or the other will not work."
Bucket Response
An example where human emotion made the difference in a crisis occurred with KFC last February in Britain. Again, it was largely an out-of-the-blue crisis when the fast food restaurant changed delivery companies and many of its UK outlets ran out of chicken.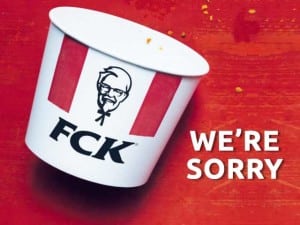 Strictly speaking, a PR crisis is anything that can damage a brand's finances or reputation. This is where the human touch became important. The brand realized a few days without KFC was more an inconvenience than a devastating situation for the average customer. KFC also made it clear to customers that it hadn't created the crisis, but was dragged into it. "This way of thinking likely helped KFC's response, which was brilliant."
Its response included a humorous rearranging of the letters K, F and C on an empty chicken bucket across a full-page ad and a helpful web site that showed which restaurants were closed. (It also included humor, such as, "Yes, the chicken crossed the road, just not to our restaurants.") Customers with the KFC app were offered free meals. Its tone was apologetic, yet light-hearted.
For Monks, the KFC example shows "a crisis isn't necessarily a bad thing, it can be an opportunity…if handled well, a brand can come out of a crisis with its reputation intact and value increased."
Seth Arenstein is editor of PR News. Follow Seth: @skarenstein