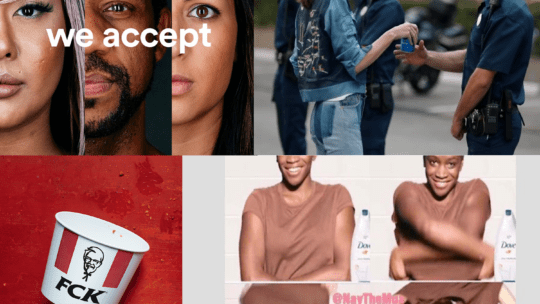 Whether you're a global powerhouse or a mom and pop, when mistakes are made – or serious issues raised – every organization has choices: You acknowledge the problem and outline a course of corrective action, you say nothing and hope the situation never gets noticed, or you downplay the situation with an apology and hope things blow over.
Univision's SVP of corporate communications, Bobby Amirshahi, says that anyone considering the latter option risks appearing to delegitimize what some consider serious issues. In recent years, the phrase that often shows up in apologies that fall flat is some version of 'We missed the mark.'
For Amirshahi, opting for this route opens up an organization to further scrutiny.
"I think it plays down the much larger offense," he said. "It's the opposite of taking ownership of mistakes."
Good, Bad and Ugly
At the PRNEWS Crisis and Measurement Summit on Feb. 26 in Miami, Amirshahi and Jesse Lewin, senior director of corporate communications at McDonald's, will reveal what makes a good public apology. They'll dissect recent crisis responses to show attendees exactly what makes them good, bad or ugly.
An example that Amirshahi highlighted, in an interview, was Dove's Facebook ad scandal. Back in late 2017, the company promoted an ad showing a black woman removing her shirt to reveal a white woman. The ad drew the internet's ire for evoking racist tropes common in soap advertising that date back to the 19th century.
Dove responded with a statement on Facebook. "In an image we posted this week, we missed the mark in thoughtfully representing women of color and we deeply regret the offense that it has caused."
To Amirshahi's point, the company's apology failed to move many stakeholders.
One Facebook user responded to Dove's statement, asking, "What is the mark? I mean anyone with eyes can see how offensive this is. Not one person on your staff objected to this? Wow. Will not be buying your products anymore."
Tone Deaf
PepsiCo encountered similar backlash after it ran the now infamous ad featuring reality TV star Kendall Jenner. The ad prompted critics to say Pepsi appropriated and trivialized protest movements of the time – like Black Lives Matter – to sell soda.
The company's response: "Pepsi was trying to project a global message of unity, peace and understanding. Clearly, we missed the mark and apologize."
And there's that phrase again. Especially in this context, it conveys a lack of understanding of the issue.
"What it did was trivialize legitimate protests like Black Lives Matter," Amirshahi said. "And yet again, this is a major global brand that issued a statement saying it missed the mark instead of saying 'We made a serious mistake by making light of these issues.'"
Apologize and More
A company that did more than apologize after a racially-charged crisis swallowed its brand, Amirshahi said, is Airbnb.
In late 2016 and early 2017 Airbnb publicly acknowledged what it called "widespread discrimination" on its platform. But unlike Dove and Pepsi, Airbnb embraced the crisis and made fighting for diversity and inclusion part of its brand.
"Instead of running away from that issue the CEO of Airbnb sent an email to all of its members with an apology and followed it up with a massive branding campaign that flipped it upside down and made Airbnb co-branded with diversity and inclusion," Amirshahi said. "It wasn't a one-time campaign and it really became part of their ethos."
But not every crisis calls for enveloping wider social issues into a brand's identity. After all, not everything is so serious, and even an apology can deploy humor to great effect.
Funny Chicken
When supply chain issues left KFC franchises in the United Kingdom without chicken – forcing nearly two-thirds of British branches to temporarily close – the company decided to embrace the irony of a chicken shack without chicken.
It took a risk and used humor in paid advertising to deliver its apology – rearranging its three-letter logo to resemble a four-letter swear word that was likely the first thought of both the company and its customers when news of the poultry shortage broke.
"They owned the mistake. They deployed humor via paid advertising and made a promise that it wouldn't happen again," Amirshahi said.
The key here, he said, is that KFC didn't just say sorry. It also put action behind its apology.
"They had to make a promise to do good," he said. "This is an example of an ad that's not tone-deaf."