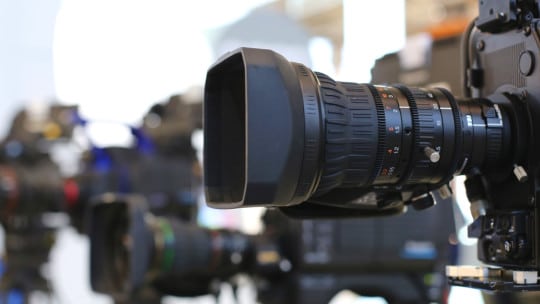 It's no secret that if you want reach on Facebook, video is crucial (live video if you can manage it). But as we are forever admonishing PR pros, you don't want to jump into any project without specific objectives to work toward. So when setting objectives for the performance of your videos on Facebook, what will truly be your yardstick of success? Views, shares, likes, clickthrough rate?
In the PR News Video Guidebook, Ben Aronson, social media and digital director at Adams & Knight, argues that completion rate is the single metric that you should pay the most attention to, because it is the clearest way to tell how engaged your audience is. After all, if your video gets lots of shares but people are only watching the first few seconds, your message isn't really getting across. Living by this metric also has the benefit of teaching you an important lesson: Fit the video length to your message. If your message is simple, by all means make a very short video and enjoy completion rate success. If the message is more complicated, make a longer video, but make sure it's engaging enough to justify making a video about it in the first place.
Aronson gives the following tips to power up your completion rates and other metrics:
DO:
Research your target audience. Tap into core beliefs and give viewers a real reason to care about what you're saying in your video.
Be profound. Your viewers want to hear something new and profoundly interesting.
Follow your target media outlets on social. See what types of videos they post and share on their Facebook pages. Include some of the elements that they typically respond to in your next video.
Place videos within Facebook. Research shows you'll receive more than two times the reach and four times the engagement than if you share videos with a link to an outside source.
DON'T:
Use talking heads. Thanks to auto-play on Facebook, you've got to use both visuals and copy in your video that grab hold of and keep viewers' attention.
Forget to make your post engaging. Like a great news story, your post copy should draw in the viewer and make watching it seem like a necessary action. Use standout headlines, click-through links and attractive or unique images.
Upload videos to a hosting platform. Natively posting within Facebook yields the best engagement.