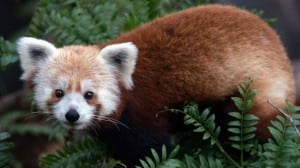 On Monday, the Smithsonian's National Zoo alerted its more than 45,000 Twitter followers that Rusty the red panda was missing. What ensued was a social media explosion, as all of D.C. (at least, that's what it felt like) took to the streets, with one woman eventually snapping a photo of the escapee that led to his safe return.
PR News talked to Pamela Baker-Masson, associate director of communications at the National Zoo, who gave us three takeaways from Rusty's ordeal.
1. Be ready. Baker-Masson knew that as soon as the zoo announced Rusty's disappearance on Twitter, that it would get inundated, and it was. "It was news," Baker-Masson said. "Immediately, calls starting coming in from the media, TV crews came, everyone showed up." If you're going to break news on social media—especially if you're very active on Twitter or Facebook—be ready. Baker-Masson had materials like her talking points and one good photo of Rusty prepared for the media onslaught.
2. Be honest, genuine and transparent. "This could have gone really badly for us," Baker-Masson said, "We could have lost Rusty." When the original announcement was made, the zoo still thought there was a possibility he was still on the grounds. Nevertheless, Baker-Masson stressed to the director that transparency was crucial in this scenario, which "proved true because people responded on Twitter with empathy and interest," Baker-Masson explained.
3. Social media is a powerful tool in crisis management. "We needed more eyes and ears, and knew that the public may be able to help us," Baker-Masson explained. In fact, the woman who snapped the fateful picture that led to Rusty's return hadn't even been aware of the situation—her friends immediately responded to her about the zoo. "Even though she wasn't in the know, it was social media that informed her," Baker-Masson said. "We picked up on her tweet immediately and were able to dispatch the team within minutes."
Follow the National Zoo: @NationalZoo.
Follow Lucia Davis: @LKCDavis