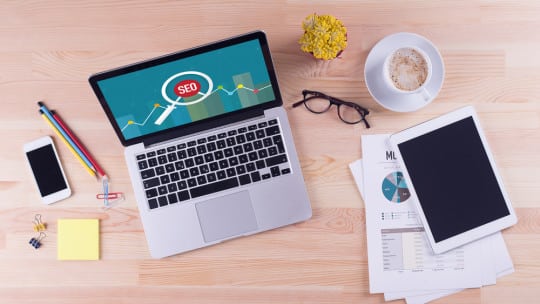 Today's SEO is a complex stew of content, links, site performance, user experience and a bunch of other variables pushed to perform in a wide array of environments. But for all the considerations that go into developing a successful SEO strategy, it's important to remember that the driving force behind SEO is people.
At its core, SEO is just a machine that's trying to keep up with humans' search expectations by monitoring and emulating their behaviors. Keywords are one of the ways that search engines do this. They help bring traffic to your site, but if those keywords mislead visitors just to get clicks, then your SEO budget is going to waste.
---
To learn more about SEO from professionals at brands like Hewlett Packard Enterprise and Google, join PR News for the Google for Communicators Boot Camp on Nov. 17 in NYC.
---
If you're creating valuable content, keywords will happen naturally in the writing process. Search engines can sense this and will reward the page with a higher ranking, says Marek Biernacinski, founder and CEO of Words by a Pro.
To build content that will naturally rank at the top of search engines, Biernacinski suggests communicators ask themselves these three questions before hitting that publish button.
Is the voice representing the brand?
If the writing doesn't reflect the brand's attitude, the target market won't identify with it. It's difficult to ask readers to follow through with a call to action if they don't think the brand is meant for them. Doing keyword research will help determine what your audience is talking about and allow the brand to use its own style to inform readers.
Is your guest blog post targeting the right audience?
Many in PR have taken to counting a guest blog post as a win if it lands on a highly trafficked site, but what use is that if the source site has no synergy with your goals? Seek sites that mesh with your brand's needs.
Are you addressing the reader's needs or the client's?
Stay away from self-serving pieces that don't pass the "Why should I care?" test and those that use keywords to bait readers into clicking. This strategy quickly diminishes a brand's reputation and it could derail any chance that a user will return to your site.
Follow Mark: @MarkRenfree