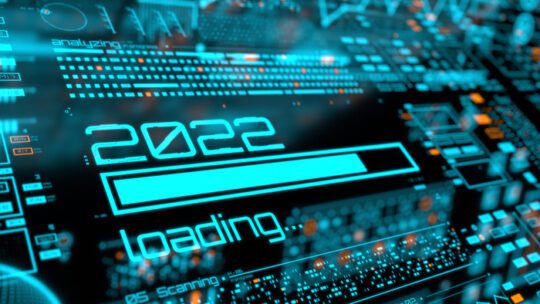 [Editor's Note: Our annual predictions feature closed late last month, days before news of another COVID-19 variant broke. At this point, the variables associated with Omicron are unknown. Fallout from the variant could end up dominating 2022. Nevertheless, our group of more than 20 PR pros made predictions based on the best information they had at the time. As such, one theme touched on repeatedly, as Professor LaShonda Eaddy predicts, is that companies will avoid social issues at their peril in 2022. Other predictions varied. Bliss Group's Bob Pearson sees few limits to technology, while Karen Jones of Ryder System warns of losing the human touch. Social media, trust and AI are table stakes. Relative to previous years, our pros barely mentioned them. Yet healthcare communication, particularly healthcare equity and ESG, are prominent. And accessibility is mentioned. New this year is a bit of fun, a list of 'Headlines We'd Like to See in 2022.' It's our way of wishing you a wonderful, peaceful, healthy and prosperous 2022. An edited version of this article will run in the December 2021 PDF edition of PRNEWS.]
Business
Ron Culp, Consultant & Professional in Residence, PR and Advertising, College of Communication, DePaul University
Some agencies are attempting to return to 'normal,' but most are using a hybrid model. Meanwhile, agencies and clients now are accustomed to surprisingly efficient and successful virtual work environments. Agencies requiring employees to return to anything resembling pre-pandemic routines will suffer significant talent loss. Droves of mid- and senior-level PR pros are gravitating to remote agencies and mom-and-pops, many of which are growing at a greater pace than larger firms. #FlexibilityRules Whether as adjuncts or full-time faculty, an increasing number of PR pros will gravitate toward teaching. Doing so allows them to stay engaged while helping fill the desire for greater purpose in their professional lives. As one who made that decision 10 years ago, it is a highly rewarding (if not hugely lucrative) 'calling' for those wanting to help shape future PR leaders.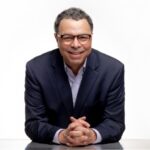 Neil Foote, Principal Lecturer, University of N. Texas, President/CEO, Foote Communications
We all expected everything would get back to normal this year. Well, so much for that. In 2022 we must learn from the past 20 months to adapt, adjust and aggressively proceed forward. To stem the 'Great Resignation,' executives at all levels must fine-tune their communication and management skills to provide real-time feedback and create unique, value-rich in-person experiences. Team members want to see each other, but it has to be more than a meeting that we know could have been done via videoconferencing.
Rick Gould CPA, M.S., J.D., Managing Partner, Gould+Partners
Growth and profitability will continue to climb in 2022, against a flat 2020 and a rebound in 2021. In addition, M&A activity will continue to spike, with buyers and sellers looking at M&A as a growth strategy. Many owners in business 25 or 30+ years will strategically pass the baton of firm leadership and operations to their second tier of management, realizing that buyers see that as a top component for acquiring their firm and maximization of value.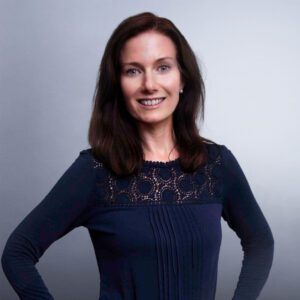 Kristie Kuhl, Managing Partner, Global Health Practice Leader< Finn Partners
The jolt of the 'Great Resignation' and 2021's resulting war for talent will fundamentally change the way communication agencies hire and retain talent. Employees will have a lot more say in how and when they work, and particularly what type of accounts they work on. They will be seeking–and getting–work that is meaningful to them.
Ben LaBolt, Partner, Bully Pulpit Interactive
Demand for consulting services will shift from the crisis-driven focus of the pandemic to businesses adapting to a new normal, where more people WFH or in hybrid models, more consumers cut the cord on cable and rely on streaming, and more tech companies limit the type of data advertisers can access. Agencies that can adapt to offer a path forward in this new world will succeed; others will see down years coming out of the crisis environment when they provided essential services.
Chris LaPlaca, SVP, Corporate Communications, ESPN
Managing and cultivating talent, always critical, will continue to rise in importance in a hybrid world. Leading with empathy and operating efficiently need to be big parts of that equation. The individual and collective well-being of our colleagues has to be priority one–everything else flows from there.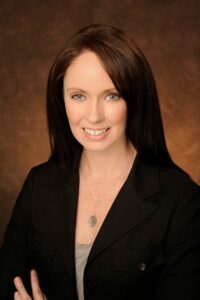 Karen Mateo, CCO, PRSA
It felt like 2021 moved at record speed and the world is only going to move faster and faster. This will continue to have a direct impact on the communications profession, and our ability as practitioners to be nimble and responsive to change will be more important than ever before. Communicators who can set the narrative before it is set for them will be among the most valued by their clients and organizations.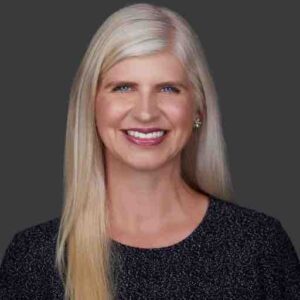 Dr. Tina McCorkindale, President & CEO, Institute of PR
First, I deserve a pat on the back for my spot-on 2021 predictions. Let's hope I get it right again. 2022 will be the year of the employee and the word of the year is culture. The best ways for people to work will become clearer and culture will be one of employers' most important considerations. The talent war will be hot. Still, communicators will be extra busy as some in-person activities resume, which will contribute to more burnout in our field.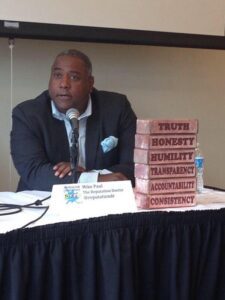 Mike Paul, President, The Reputation Doctor
Office towers worldwide will start being converted into much needed housing. The global business paradigm has changed forever. Remote or die. The pandemic only sped up the transformation process. Global business already was heading in this direction more than a decade ago. Some will learn the hard way. Corporate boards and C-suite leadership who don't get it will soon be replaced. Consistent growth will require this tipping-point change much sooner than later.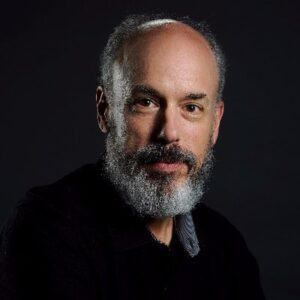 Bob Pearson, Chair, The Next Practice Collective & CEO, The Bliss Group
We are starting to make an important shift from "social media listening" to "open source intelligence." Listening informs. Intelligence directs. In this emerging area, we can look at any publicly available information anywhere in the world to see patterns of behavior at their earliest stages. Your competitor is analyzing U.S. competitors, while you are learning of a trend in China that you can use in the U.S. market right away. Your competitor is preparing an issues management playbook, while you are studying exactly how the digital supply chain of bad actors (counterfeiters, ransomware, antagonists) is planning and staging content outside the U.S. to digitally attack your organization.  We learn from 16+ search engines, not one. Dozens of message platforms, not just Whats App. Social media in 190+ countries. The world is ready to teach us, when we are ready. Trends, warnings and opportunities are increasingly occurring outside of our borders.
Michael Smart, Media Relations Guru/PR Coach, Smart PR
PR pros outside the tech community will stop making fun of NFTs and dismissing web3 developments as 'too technical' and will start capitalizing on the blue ocean of opportunities for new business and career development.
Crisis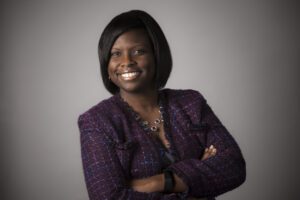 LaShonda L. Eaddy, Ph.D., APR, Assistant Professor, Donald P. Bellisario College of Communications, Penn State University
Polarization will force organizations to have increasingly difficult conversations (internally and externally) about their duty to be more than good corporate citizens, but to advocate against injustices and inequities while meeting stakeholders' varying expectations. Traditional crisis strategy cautioned against commenting on polarizing issues unless absolutely necessary. Those days are over. Crisis managers will lead the charge for organizations to develop processes to ensure they remain true to their mission and values while allowing agile and timely communication that's uninhibited by red tape and hierarchy.
Ben LaBolt
During the pandemic, red states and blue states felt like two different worlds, where mask guidelines, COVID restrictions and perceptions of each made traveling from California to Texas or Florida seem worlds apart.  While the pandemic largely will have abated in 2022, this debate will shift from COVID restrictions to voting rights, with Democrats fired up about protecting them before the 2022 midterms, and Republicans doing everything in their power to restrict voting access, especially in battleground states that tipped to Biden in 2020. Companies could see major debates among their workforces over these issues.
Yan Jin, PhD, Professor of Public Relations, University of Georgia
2022 will be a landmark year for PR pros to concurrently combat the prolonged COVID-19 health crisis, respond to emerging crises on social media and triggered/amplified by new technologies, and prepare for post-pandemic recovery and renewal. Effective and ethical management of these complex and challenging crisis issues will further benefit from crisis intelligence extracted by the best of both worlds (i.e., academia and industry). PR pros will lead debriefs on lessons learned and devise essential action plans for recalibrating crisis management systems to better protect public health and safety as well as safeguard business continuity and sustainability. 
Mike Paul
You still see many crisis counselors worldwide spinning and lying for a living and as a result, continue to place companies in a world of great diminishing returns.  Truth, honesty, humility, transparency and accountability always are the crucial reputation bricks for repairing the greatest currency: trust.  The madness of lying and spinning will continue in the consulting world next year as few, sadly, have the expertise, courage and intestinal fortitude to actually counsel companies authentically and ride the truth train.
CSR
Rob Stoddard, SVP, Industry & Association Affairs, NCTA–The Internet and Television Association
Bona fide and measurable efforts to close the digital divide will become a new benchmark in corporate social responsibility for communications and connectivity companies–in 2022 and well beyond. That's because a torrent of federal money is flowing to states, cities, towns and broadband companies to drive high-speed internet access into areas currently lacking it. A tranche of $65 billion from the recently enacted infrastructure bill soon will join tens of billions more in existing federal investment for broadband. It's designed to ensure that families in remote and rural areas can have broadband access, and that families who struggle with the cost and relevance of internet access also can become broadband-enabled.
Look for providers of all stripes–from large communications conglomerates to small-town co-ops and government-owned networks–to compete for public attention. They'll do it through compelling storytelling about who's spending taxpayer money most efficiently to bring broadband to millions of American families on the periphery or in need.
DEI
Roger Bolton, President, Page
The commitment of PR firms and in-house strategic communication organizations to diversity, equity and inclusion will become even more serious as they recognize not only the fairness imperative, but also strive to identify and recruit more talent in the industrywide talent war.
Angela K. Chitkara, ESG Consultant, Founder, World in 2020+ Project, Faculty, Columbia University
DEI is foundational to the work we do as strategic counsellors and in preparing the next generation of global leaders. There is a growing demand for ESG professionals who understand social impact and equality, as reported in the NY Times recently. Communication professionals who understand the intersection of DEI with stakeholder engagement across business, social risks, geopolitics, climate change, supply chains and policy issues will be sought after for their problem-solving abilities.
LaShonda Eaddy
The proverbial rubber will meet the road.  Most organizations jumped on the social justice bandwagon (rightfully so) and promised to do better on DEI, among other issues. Organizations have had more than a year to address these systemic issues and make meaningful change. It will become abundantly clear which organizations were serious about change and which were disingenuous.
Rick Gould
Multicultural expertise and DEI will remain high priorities for PR agencies. Major firms wanting to acquire multicultural firms was huge in 2021. It will remain so in 2022, based on current buyer discussions.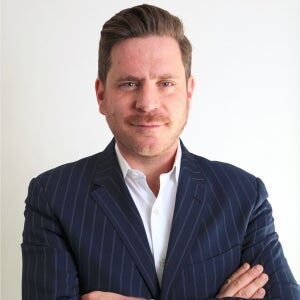 Alex Slater, CEO, Clyde Group, LGBTQ Movement Activist, Leader
Time is up for performative DEI. 2022 will be the most critical year yet for brands under scrutiny for everything from workforce representation to supplier diversity. Stakeholders are increasingly demanding proof of clear outcomes and measurable progress. So, communicators will need to be DEI evangelists, though some brands will struggle to meet publicly declared goals. Good communicators will shape a substantive, honest message about those challenges. Authenticity, humility and clarity will guide the best communicators as they shape communication-driven, permanent change.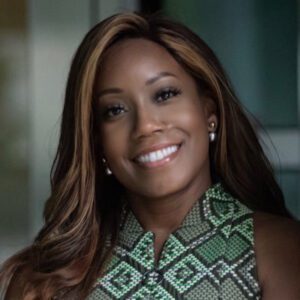 Charlene Wheeless, Senior Advisor, Equity and Justice, APCO Worldwide
There will be a significant increase in executives seeking advisors and coaches who focus on DEI as company leaders realize that their good intentions do not automatically translate to visible impact and improvement. People and companies will mature their thinking and recognize that focusing on building a DEI culture, not simply hiring more people from diverse backgrounds, is the way to make a difference.
Sustainable change in workplace culture requires changing people and their behaviors, which means working with individuals, organizations and partners on their beliefs and challenges. In addition, companies will begin to adopt meaningful measures and hold managers and executives accountable for meeting them. Progress will not come as quickly as we would like. Yet I hope employees will continue to pressure leadership teams and themselves.
ESG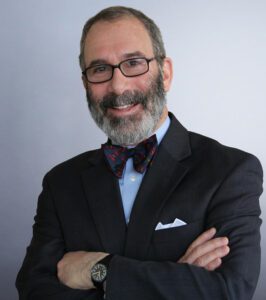 Gil Bashe, Managing Partner, Chair, Global Health, Finn Partners
Industry leaders will recognize that the health of our planet influences directly human health.  At a time when governments seem enmeshed in debate and often paralyzed on how to engage the challenges of planetary health, bold industry leaders will step forward with plans that tie corporate sustainability performance and reputation to societal health priorities.
Angela K. Chitkara
As foundation arms of multinationals are revived to promote better public-private engagement, they will be closely aligned with the ESG, DEI and Responsible Business units of organizations. Shareholders and stakeholders will ask for more detail about inclusion, transparency and accountability as more than 20 percent of an organization's employees reside outside of its home market, in countries like India.
Whether we are assessing the collateral damage from the emergence of the Delta Variant or the possible misreading of intelligence information in Afghanistan, strengthening stakeholder engagement between government, non-profits and NGOs will be inextricably tied to an organization's ESG and DEI efforts--and a strategic counselor's portfolio.
We will see more disclosures in corporate sustainability reports and public filings. Country risk profiles will be reassessed based on the strength of stakeholder relationships in communities where multinationals serve and operate as we move toward global ESG standardization in 2022.
HealthCare Communication
Gil Bashe
We are entering a new era in communication where we will tap new avenues to overcome public health and personal health challenges. The metaverse has arrived. Imagination and technical savvy will join IQ and EQ as success measures to accelerate outcomes.
Kristie Kuhl
'Patient-centricity' will move from health buzzword to action in the PR world. Health communication will move from talking about companies that are patient-centric to including people with lived experience in building campaigns. We'll see more people who live with a medical condition become consultants to agencies, which will improve lives.
Dr. Yan Jin
Trust and healing will be among the key words for healthcare communication in the post-pandemic era. PR pros will lead a deep dive into insights gained from health crisis communication in recent history and evidence-based takeaways for managing the COVID-19 pandemic in the US and worldwide. Top action items will include managing health misinformation via more effective education and correction, (re)building public trust in health authorities, medical experts and healthcare industry (especially when focal health issues become increasingly polarized) and unlocking the power of people in authentic communication that will facilitate resilience strengthening and aid collective healing.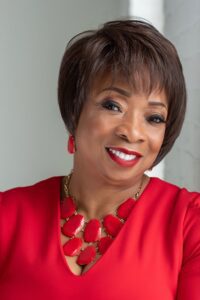 Dr. Debi Miller, APR, Director of Communications, Cone Health
COVID-19 and the need to communicate preventative strategies to internal and external audiences will be with us for the foreseeable future. To break through the clutter, PR pros will need to create and deliver sharper, jargon-free messaging that moves audiences from intention to impact using an innovative multiple channel mix. As health care systems fight to provide high-quality care, accelerate recruiting and retention to manage staffing shortages, communicators will need to create messages aimed at saving lives one story at a time. And, this will be done amid an increasing demand to support business continuity, executive thought leadership and redefined organizational visions and strategies to advance equitable care.
Jenny Wang, VP, The Clyde Group
It seems that everyone within the healthcare landscape focused on and talked about health equity, making it 2021's topic du jour. That will evolve from discussion to increased, substantive action from healthcare companies. Think public-private partnerships with more heft, increased funding for groups and patient advocates working with underserved communities and a renewed focus on inclusive collaboration between stakeholders. As a result, healthcare PR pros will need to better understand systemic issues and historical factors that contribute to health disparities, know how to reach and communicate with underserved communities (without seeing them as a monolith), be adept at keeping up with evolving inclusive language norms and nuances, etc.–the list goes on and on!
Internal Communication
 Karen Mateo
If the pandemic and remote work have taught us anything it's that employee relations needs to be a key priority in your strategic communication plan. We must find innovative ways to stay connected no matter where we are working and create robust two-way dialogues and integrated outreach campaigns, so all employees are engaged, informed and part of the ongoing conversations around company culture and priorities.
Dr. Debi Miller
2022 will be the best time for internal communicators to 'not stay in their lane' and build stronger partnerships with HR colleagues to impact employee engagement, recruitment, retention, wellness, DE&I and more. Communicators will be challenged to break down silos between departments and focus on shared goals. They'll learn about internal audiences and seek to boost employee engagement and enrich workplace culture for remote, desk-less and in-office employees.
Jenny Wang
With the 'Big Resignation' shifting power from employers to employees, it is imperative for most companies to do a much better job of communicating with and engaging staff. Lack of in-person interaction and connection during remote/hybrid work has contributed to employees feeling increasingly disconnected from their workplaces and leaders. Transparency will be key, on various levels: with employees on DEI, about the company's future, crises and even transparency, and humility, from leaders on their shortcomings.
Logistics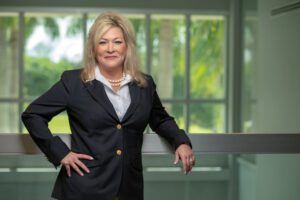 Karen Jones, CMO & Head, New Product Innovation, Ryder System Inc.
An acceleration in e-commerce had a major impact on the logistics industry. In the last 18 months, the industry has seen an increase in growth of roughly 30 percent. This is in comparison to an average growth rate of 12 percent per year prior to the COVID-19 pandemic. The trajectory will continue to grow. For the supply chain and transportation industry this means an all-hands-on-deck focus on more innovative ways to fulfill and deliver products as consumerism continues to evolve at an accelerated pace.
Marketing
Karen Jones
No matter the industry, customer experience has taken center stage. Not only do marketers need to elevate how we are looking at customer acquisition, we must focus on the full experience once we have the customer. That means more focus on the customer journey from day one, the experience with our brand at all touch points, and obtaining feedback that is actionable. Investments in product development with a focus on user experience will be key.
With the rise of technology, we also need to ensure automation does not take away from the overall experience, and when a human interaction is necessary, it is available. Investing in Voice of the Customer programs is key as well. Let customers guide future decisions to ensure they are gaining value from innovations.
Measurement and Data
 Charlene Wheeless
Data, digital and AI will rule the day and drive how we make decisions. This will continue to be a giant leap forward in reaching and talking to our audiences, and it will increasingly force us to think about ethical implications of the data we access and how we choose to use it.
Media Relations
Michael Lewellen, APR, ABC, VP, Marketing & Communications, University of Portland
Deceptive weaponization of podcasts will be rampant, especially heading to the midterms. The burden of proof and obligation of truth under the guise of a political podcast are not the same as for actual news outlets. Unscrupulous candidates and their communicators will take excerpts from weaponized podcasts and position them as news content. To differentiate fact from politically-motivated fiction, outlets will have to identify content sources not directly produced or covered by their own reporters.
Michael Smart
PR pros begin to include in their coverage reports placements that they land with large companies' content marketing teams, such as Salesforce's new streaming business news service.
Curtis Sparrer, Principal, Bospar
2022 will be the year of identity crisis in PR. Media outlets are shutting down and consolidating, while journalists are disappearing. The world is moving to corporate, direct-owned content and social media influencers driving the narrative. Weak media relations pros will disappear and the middling ones will wonder what they're still doing.
Misinformation/Disinformation
Rob Stoddard
America has had it with misinformation, disinformation and alternate facts. The distortion of truth, as manifest in social and digital media, as well as in sponsored content and policy communication, is high on the radar. That's due to its central role in our painful political, social and class divisions. Woe be the company, organization, or high-profile individual who plays fast and loose with the truth in 2022.
Smart companies, organizations, and news outlets will seize on this hunger for real facts as a branding, marketing and acquisition opportunity. A swing back to fact-based messaging, authentic and analytical story-telling, and more balanced journalism, will set the tone for a revival of truth in our public discourse and ultimately aid efforts for national unity. Consumer response will prove it's good for business, too
Social Issues
Roger Bolton
The stakeholder capitalism movement, The Great Resignation and other changes in the world of work have heightened the importance of the role of the chief communication officer. Business schools, many of which typically ignored societal issues and the role of the CCO in their curricula, increasingly will recognize the importance of both.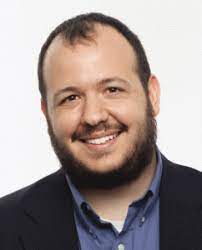 Michael Lamp, Chief Digital Officer, HUNTER
We've learned that Gen-Z is often called Generation We, with a focus on inclusivity that goes beyond making friends and choosing a course of study. It extends, routinely, to the brands they choose and which they decide to evangelize. As companies incorporate more equitable missions into their brand identities and communication, many are still delivering these very messages in a non-equitable way. The National Institute on Deafness and Other Communication Disorders' data says some 13 percent of Americans have a hearing loss in both ears. Add to this those suffering from impaired vision or other disabilities, and you've got a significant segment of the population at risk of being reached by inaccessible social content. And it's one of the quickest ways to disenfranchise a potential consumer base. Captioning videos is just the tip of the iceberg, so make content accessibility a key piece of your future content plans.
Michael Lewellen
On-campus student activism will accelerate against a backdrop of increased activism among faculty and the growth in representation for university employees. While activism is not new at larger institutions, smaller schools will see more movements aimed at campus culture, governance, policy, reputation and operations. Howard University students' 34-day, old-school style 'sit-in' could be a harbinger. The increased priority placed on DEI and justice on campuses will amplify activist voices, many of which may be organized around affinity groups.
Tina McCorkindale
External societal forces coupled with political challenges in the US and abroad will keep communicators busy. Consumers will expect better responses about many societal issues, especially climate change. Disinformation, polarization and improving equity will continue to impact business. Despite US economic growth in 2022 (but with higher inflation and a widening inequality gap), people will say the economy is a significant problem. Here's hoping COVID-19 will start to phase itself out after additional variant bumps as countries continue increasing their vaccine uptake.
Alex Slater
Contentious midterms, deep political division and raging cultural wars will mark 2022. Many brands already are in the cross-hairs. More likely will be soon, because it will be increasingly difficult for companies to sit on the sidelines on voting rights, trans rights, critical race theory and key court cases. So, in 2022 balance will be a key question for communicators: to what extent do you risk alienating consumers or stakeholders by taking a stance on issues or by staying silent?
 Technology
Michael Lamp
Everyone's relationship with shopping changed in the wake of COVID-19. Trends are emerging that suggest live and local may define the next phase of social shopping. Facebook and YouTube already are testing a slew of livestream shopping features, courting consumers and creators. 'Get the look' will expand to 'get the look…right,' and potential partnerships with delivery and messenger services could put wait times in our collective rear-view mirror. Speaking of delivery, the quick rise of hyper-local services, such as Jokr, Gorillas and 1520, signal a future where on-demand will win the day. So, as marketers, agility becomes mission critical, with social listening and quick-turn content creation/media relations new strategic mandatories.
Bob Pearson
The top technology trend is not a technology platform, but our ability to apply technology in new ways.   Communicators are in the driver's seat to develop new applications of technology that create advantage in the marketplace.  Imagine one person creating 20 videos per day in five different languages.  Imagine one person creating a customized website for 25 clinical trial sites for little additional cost.  Imagine creating a private mobile app for your employees worldwide this afternoon.  This is all doable today.  It is our imagination that is needed to help technology reach its potential.
Headlines We'd Like to See in 2022
'Biblical Verse 'Justice, Justice You Shall Pursue' Becomes Reality' (Gil Bashe)
'Edelman Trust Barometer Adds Most Trusted Individuals' (Ron Culp)
'Companies (Really) Practice What They Preach' (LaShonda Eaddy)
'Sugar Consumption Increases Healthspan' (Kristie Kuhl)
'Business Travel Returns, But at Saner Pace'(Ben LaBolt)
'Homer's Margites, Long Lost to Time, is Found' (Yan Jin)
'Campus Activism Offered as Four-Year Degree Program' (Michael Lewellen)
'Trust in Media Reaches All-Time High (Karen Mateo)
'Senate Republicans Admit They Lied About '20 Election, Endorse John Lewis Voting Rights Act' (Mike Paul)
'New Bi-Partisan Immigration Bill Approved' (Bob Pearson)
'Labor Economists Declare 'Great Resignation' is Over'(Alex Slater)
'Muck Rack Overtakes Cision in PR Software Marketshare' (Michael Smart) Full disclosure: Smart is a Muck Rack brand ambassador.
'New Study: Fortune 500 Leaders and Boards Much More Diverse' (Jenny Wang)