Amway One by One Campaign for Children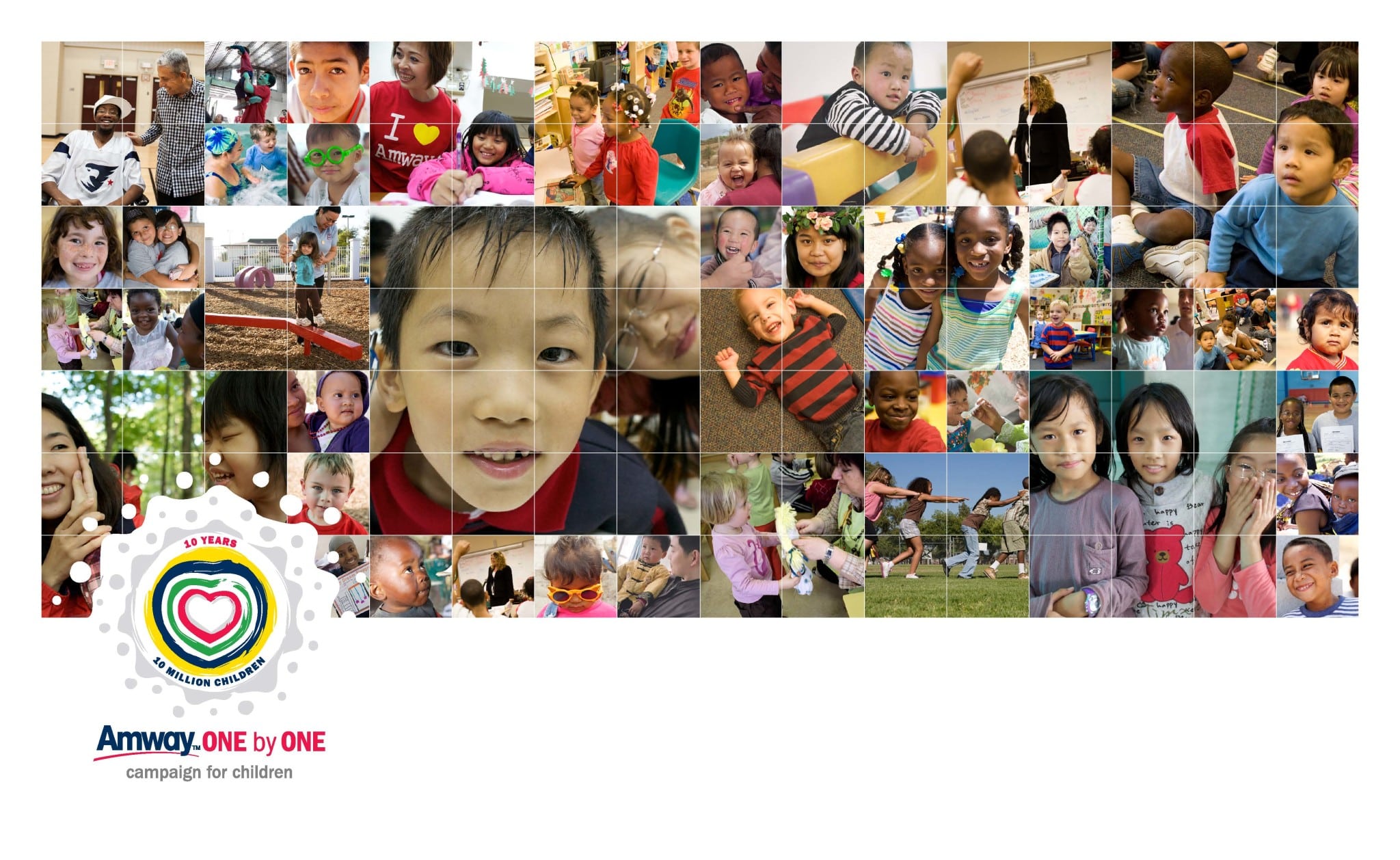 Ten years ago, Amway leaders realized that while generosity had been part of the corporate culture for decades, it wasn't being channeled in a way that made a significant impact on local communities. The Amway One by One Campaign for Children was launched as a platform to engage the 3 million Amway Business Owners (ABOs) and 20,000 employees around the world.
The campaign, developed with the help of Boston-based Cone Communications, has focused the resources of Amway on a single global issue—improving the well-being of children in need. The Amway CSR team empowered country managers to choose their own partners based on global criteria. The team then researched the best local programs that modeled the ideal child-focused partnerships and communicated them broadly.
Amway One by One and has now reached the milestone of helping 10 million children. Among them: 90,000 children in Africa were reached with life-saving immunizations, 80,000 sight-impaired children in India were supplied with textbooks and 350,000 children in China got access to nutritious meals. Overall, Amway has tracked nearly $200 million in giving and more than 2.5 million volunteer hours. —Steve Goldstein