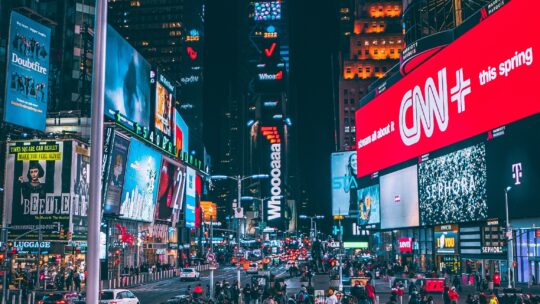 They say all is fair in love and war, but not necessarily if you are a top executive at a major news organization. Jeff Zucker, now-former president of CNN, lost his position after failing to disclose his relationship with CNN CMO-EVP Allison Gollust. It's sure to become a complicated Valentine's Day for the couple as Gollust maintains her EVP role. 
But Zucker's exit could not have come at a worse time. CNN is in a precarious spot. The launch of streaming service CNN+ is around the corner, as is Discovery's impending acquisition of CNN parent WarnerMedia. During a transition, veteran leadership is expected to hold the reins. 
At a glance it looks like more of a reputation crisis for Zucker than CNN, but PR lessons will reverberate without the organization. 
Truth Rules
In this case and many others, the coverup is worse than the crime. In fact, it was the crime. Zucker and Gollust are consenting adults. Their romance was not the main issue. Failure to disclose it was. 
Johanna Maska, CEO, Global Situation Room, says it's simple to avoid such conflicts—don't lie. 
"Declare conflicts of interest to supervisors," Maska says. "As a supervisor, when conflicts of interest exist, create guardrails and follow them."
Shannon Tucker, VP at Next PR, agrees. If relationships are part of office culture, make sure employees fully understand the guidelines, she says.  
"One of my favorite quotes is from Jonathan Swift: 'Falsehood flies and truth comes limping after it,'" she says. "Before getting into an office relationship, ensure you understand company policies...No matter what, it's best to be truthful from the start."
Problems Pile Up
The story is another strike against Zucker and CNN, following an earlier transparency issue with Chris Cuomo, the now-former CNN host. Cuomo was investigated for crossing the journalistic divide by advising his brother, the now-ousted New York governor Andrew Cuomo, during the latter's sexual harassment scandal. CNN fired Chris Cuomo in December.
As part of the Chris Cuomo investigation, Zucker was asked about his consensual relationship with Gollust. In a statement, Gollust acknowledged it became romantic during the pandemic. Per WarnerMedia rules, Zucker was required at that point to disclose the relationship. He did not. "I was wrong," he wrote in a Feb. 2 memo to employees.
Media reports suggest Chris Cuomo's legal team hinted it might disclose the Zucker-Gollust relationship during negotiations of the former host's departure package.
Ironically, a story floating as we write is that Zucker and Gollust also advised former Governor Cuomo.
Internal Clarity
Says Tucker, "It's time for CNN to take a step back and re-evaluate" internal policies, procedures and values. "They can't always prevent their employees from making mistakes, so they need to focus on what they can control, which includes the standards they have for the company."
Whether or not Zucker and Gollust flouted the rules, it's important to revisit the policies and communicate updates, if any, to staff to avoid confusion. Zucker and Gollust's statements do not align, causing misunderstanding not only for the public but certainly for CNN employees. On camera, a CNN anchor expressed confusion as to why Zucker was forced to resign.
With some CNN staff reeling, prioritizing internal communication seems prudent.  "Understand that you aren't going to change [staff's] opinion," Tucker says. "Instead, quell their anger as best you can by focusing on the path forward. Be more transparent in internal communication about what steps you're taking to do things differently in the future." This includes making the Standards of Business Conduct document more available, if applicable, Tucker adds.
It's also important to give employees a place to vent their frustrations internally, so they don't go public. Tucker advises providing an anonymous platform for employees to provide feedback. 
What Comes Next
Not everyone agrees that CNN or even Zucker are permanently scarred. Vulture editor Josef Adalian believes Zucker's departure could be a fresh start for CNN, particularly during this important transition.
"Having a leader without his baggage calling the shots at CNN could give the venerable institution a chance for a much-needed reinvention."
Maska believes the incident offers guidance for those hiring PR crisis consultants. You need to vet background and character. "Hire people who are going to be honest, who have the credibility to navigate a crisis...but also who have the backbone to tell you what will and won't work," she says.
Nicole Schuman is senior editor for PRNEWS. Follow her @buffalogal