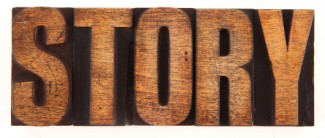 They make most reporters recoil. At best, their appearance may induce drowsiness or cause reporters to roll their eyeballs upward. At worst, they significantly reduce your chances of getting your message across the plate. They're words that repel reporters.
PR folks like to call themselves "storytellers." Fair enough. But then why do too many press releases still possess hackneyed (and puffy) terms that make reporters think that the press releases they receive in their inboxes have been assembled, as opposed to written?
In a social media age, PR pros owe it to themselves to write in conversational tones and shouldn't have to rely on phrases and terms whose meanings tend to drift away like the Santa Ana winds.
You may have a story that's tailor-made for the reporter or media outlet, but if the release (or email) is bogged down by the words and terms below, the journalist may give pause about dignifying the pitch.
So, in the spirit of New Year's resolutions, how about putting these words and phrases to pasture when it comes to writing effective press releases?
Engagement

Fastest-growing

High-performance

Incredible

Leading

Powerful

Solutions

Unparalleled

Utilize

"We are excited…" quote about product/service/executive appointment/whatever
Are we missing any words that PR pros can forever eliminate from their written communications?
Follow PR News: @PRNews