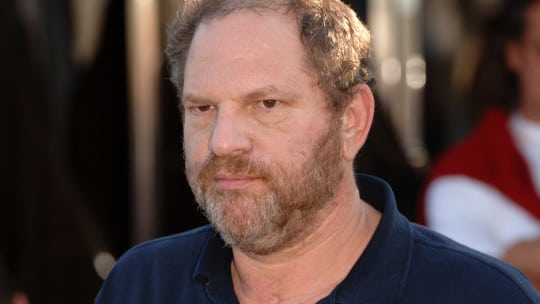 Around the time that Harvey Weinstein allegedly began two decades of sexual harassment of women, I was a reporter covering another case of a powerful male boss reportedly engaging in similar behavior toward female employees–this time at a Wall Street company.
He and the company fought back with spin and legal threats–even telling me one of my stories was libelous–right on deadline. Eventually he was cleared of the charges. His brand was bruised but he continued to be employed and respected in his industry. Weinstein's career, meanwhile, appears in tatters. It's a different era: socially, legally and PR-wise.
As a society, we no longer will accept such behavior. PR can help the sexually harassing bad boss only so much.
20 odd years ago, the internet was just starting and there was no social media–and far less non-stop cable TV. The crisis PR world and legal crisis experts were around, but were not as well known or as widely seen as TV talking heads as they are today. Branding was in a similar place.
Since October 5, the story of how Weinstein allegedly harassed and assaulted more than 13 women over decades was reported by The New York Times and The New Yorker and went viral. As of October 12, 38 actresses and film-industry figures have come forward to accuse Weinstein, according to Vanity Fair.
Ailes, O'Reilly Set the Stage for Weinstein Condemnation
By the time the Weinstein saga of harassment and alleged rape hit the media, we had been through Roger Ailes and Bill O'Reilly of Fox News and their sexual harassment of women. They were both forced out of Fox.
Yet, we are still faced with the following question: What can be done when the boss/owner/founder of the company is a deviant? And how should PR people and brands like The Weinstein Company respond?
In my PR career, I have handled crises ranging from a lobbying scandal, to a CEO cooking company books, a sex scandal involving a national politician, two cases involving sensitive leaks, the Natalee Holloway case, a banking crisis, the internet harassment of the father of one of the children killed in the Sandy Hook massacre and the case of a criminal defendant eventually cleared.
What I have learned is that sometimes the situation is too far-gone and PR can't fix it.
Lanny Davis and Lisa Bloom Bail, Sitrick Steps in
In Weinstein's case, he hired crisis and legal guru Lanny Davis and attorney Lisa Bloom – daughter of Gloria Allred; they both quit working for him. Then Weinstein turned to Sitrick & Co., a leading crisis PR agency known for taking on tough clients.
Even Sitrick will be unable to bail out Weinstein–the PR damage is too great. He also is facing possible legal liability–both from the board of his former company and the women he allegedly harassed and assaulted.
His company may be finished, too. It has said it will change its name, a difficult branding task. Take the case of Valujet, which had a plane catch fire and crash in the Everglades in 1996, killing all 110 on board. It changed its name to AirTran Airways and it was hard to get rid of its brand baggage.
The only thing the crisis PR team can do now for Weinstein is continue defending him so the situation doesn't get any worse. As we've seen, allegations against Weinstein have been met with a statement from his representative Sallie Hoffmeister: "Any allegations of non-consensual sex are unequivocally denied by Mr. Weinstein. Mr. Weinstein has further confirmed that there were never any acts of retaliation against any women for refusing his advances. Mr. Weinstein obviously can't speak to anonymous allegations, but with respect to any women who have made allegations on the record, Mr. Weinstein believes that all of these relationships were consensual. Mr. Weinstein has begun counseling, has listened to the community and is pursuing a better path. Mr. Weinstein is hoping that, if he makes enough progress, he will be given a second chance."
Weinstein Co. Board Needs Help Like Other Brands in Crisis
It's not just Weinstein who needs help–his former board needs support. After all, the board either was clueless/asleep at the wheel (bad) or had knowledge of Weinstein's actions and chose to look the other way (worse). One-third of the all-male board already has resigned.
Complicating things for the board's claim of ignorance is an October 11 report in the NY Times that the board knew for several years that Weinstein was fighting sexual harassment allegations. An October 12 TMZ report said Weinstein had a 2015 employment contract that let him keep his job even if he was sued for sexual harassment. In the case of a finding against Weinstein and the company, the contract specifies he could keep his job by paying back the cost of any judgment, plus a fine.
The PR and damage control landscape is littered with those who have fared well and poorly in responding to a crisis.
The gold standard in saving a brand is Tylenol and Johnson & Johnson from 1982. The other side of the coin is Equifax, which has ticked off some 140 million customers with its inept handling of a data breach. Somewhere in the middle are Tiger Woods and United Airlines.
Harvey Weinstein isn't so lucky. His brand appears dead.
Andrew Blum is a PR consultant, media trainer and principal of AJB Communications. Follow him: @ajbcomms