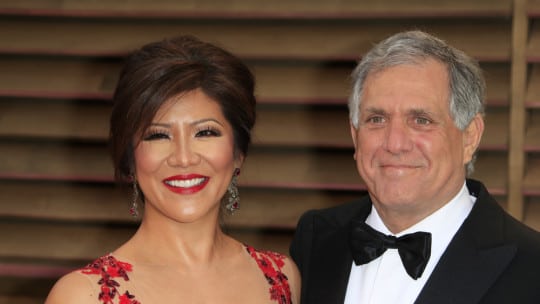 It's the PR pro's nature to be in the background; she desires to help convey stories, not be the subject of them. It's the same with media professionals; ideally they want to report the news, not be it.
The story surrounding sexual harassment allegations against CBS chief Les Moonves is far more than a case of a top media executive and his brand wishing to stay out of the spotlight of the news. Still, it is a situation where the hunter has become the hunted.
As PR pros know, one of the unwanted obligations of a brand in the midst of a PR crisis is that you become a member of the crisis club. With club membership comes a klieg light that follows your brand and its executives everywhere.
From now until who knows when, everything the CBS board does, whether or not it involves Moonves, will be scrutinized and much of it will end up as news. The media, including reporters from CBS, and the court of public opinion on social media will dissect every statement and action the board takes.
In addition to the media factor, the Moonves story has several elements that make it an interesting case. First is that the reputations of several brands are at stake, including, of course, CBS and Moonves, but also The New Yorker and celebrity writer Ronan Farrow. It was Farrow's article in an upcoming edition of The New Yorker that spurred the action on Moonves. Even before the article became available online July 27, CBS shares fell 5% that afternoon as a result of the tumult.
Married Man
Second, Moonves' wife, Julie Chen, is an on-screen personality at CBS. More than that, she's acknowledged the situation on camera and expressed support for her embattled husband in a tweet (see below). Moonves is said to be a proponent of #MeToo and several celebrities have come out in support of him since Friday. Stephen Colbert has taken something of a wait-and-see attitude, acknowledging Moonves is "my guy," but adding "accountability" should apply to everyone.
Third, in the minds of many, the CBS board, which apparently lacked a written succession plan for Moonves as chair, chose to punt instead of taking action. Right or wrong, in some #MeToo cases those accused of sexual harassment are fired almost immediately or at least suspended pending an investigation.
Instead of firing Moonves or putting him on temporary leave, the CBS board decided to keep him on the job as it hires a law firm to investigate allegations of sexual harassment six women made against him in The New Yorker article. That led to a Fortune.com headline claiming the board left Moonves "unscathed."  By the way, Moonves has been the board chairman since 2003, in addition to being CEO.
One wonders if Moonves will lead the brand's earnings call August 2 and if so, will he address his situation?
Moonves Who?
The board's action came during a regularly scheduled meeting. A statement read: "CBS Corporation announced today that its Board of Directors is in the process of selecting outside counsel to conduct an independent investigation. No other action was taken on this matter at today's board meeting." (Notice how generic the statement is and that it never mentions Moonves. Does that foreshadow how CBS plans to communicate about this incident?)
As we noted above, everything the board does or doesn't will be questioned. For example, there will be questions about how long will it take the board to find and engage the outside counsel. There will be questions about whether or not the outside counsel has a prior connection to Moonves or CBS. In other words, will the independent investigation be truly independent? Should the court of public opinion rule the network is taking too long getting the investigation started, CBS communicators will need to be extremely careful in crafting their responses.
Talk to Me
Also of interest to communicators will be whether or not CBS will allow its PR team to keep the media informed about when the counsel is hired and who it is. Will a timetable for the counsel's report be announced? Will any of its findings be made public?
The CBS board and CBS communications chief Gil Schwartz will choose how the brand communicates (or not) the Moonves story. What they can't control, of course, is the influence other #MeToo and sexual harassment stories may have on what eventually happens to Moonves. Stories floating around that could influence the CBS board include #MeToo examples in the classical music world and in French cinema. What if there's movement in the Harvey Weinstein case at a time when CBS is deciding Moonves' fate? At the Vatican, this weekend saw the resignations of two cardinals, but more cases exist and the Pope seems anxious to clear some of them prior to a trip to Ireland late next month.
The last thing CBS wants, of course, is dissension in the ranks, a la Nike, where female employees circulated a survey about conditions at the company for women. The survey's results found their way to the CEO's desk and six senior employees (five men, one woman) left Nike abruptly. Following that came stories exposing Nike's darker side.
Other recent examples of internal dissension at brands, though not related to sex, have occurred at large consulting firms over their association with ICE.  CBS will work to avoid that sort of thing for sure.
Seth Arenstein is editor of PR News.  Follow him: @skarenstein