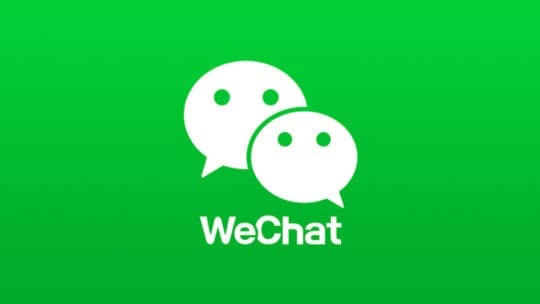 At 1.1 billion users, the mobile app WeChat is a force to be reckoned with. But for most people in the western world, it's a black box.
With its user base largely centered around the vast marketplace in China, it doesn't lend itself easily to comparisons with other major digital services like Instagram or Venmo or Seamless—because it offers everything they provide, and more.
"It's the internet for the phone," explains brand consultant Ernest Lupinacci, who uses the app to communicate with friends and colleagues overseas. "It delivers payments, websites, personal chats, phone calls, group chats, file sharing, scheduling and appointments, gaming, content and videos." What it is not is a mass experience like social networks. "it's almost like taking the intimacy of texting—but with a far greater functionality," he said.
In fact, in China—where most of the well-known global platforms cannot be accessed—WeChat is so dominant that it recently updated its app so it can be a second smartphone home screen, obviating the need to use other apps.
But the first thing to know, if you're a communicator or anyone else outside China, is that WeChat isn't the same elsewhere. For instance, the WeChat Wallet can only be used in China, South Africa or Hong Kong—and even power users of social and messaging apps elsewhere may find only a handful of their personal networks are on WeChat making it hard to fully experience.
That said, there are still reasons to be in the loop about WeChat, both for what it is becoming and for what it portends for other platforms.
First, it has just consolidated its business accounts function to make it easier for companies outside China to register an account. The implications are obvious: it gives businesses all over the globe WeChat access to the world's largest consumer market. WeChat's marketing model is like WeChat itself; it offers everything from banner ads to influencer campaigns. It also hosts branded "mini programs", which are sub-applications within WeChat, where consumers and companies interact. "You can have a lot of interaction on that [mini-program] page," explains Vicky Xiao, who heads the US office of China's PingWest USA. Uses include e-commerce and search.
Second, The One App to Rule Them All model is spreading to other platforms. In late January, Facebook confirmed plans to integrate Facebook, Instagram and WhatsApp. Another example: major players in the mobile business—including Google—are supporting a major upgrade to SMS called Rich Communications Services.  RCS has much greater functionality, and will allow businesses to interact in a much deeper way, including transactions, than they can with SMS.