Product Marketing Tactics That Capture the Attention of Your Customers to Drive ROI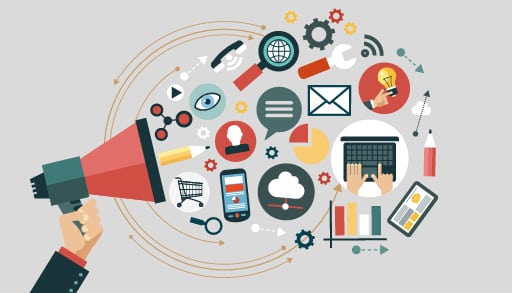 On-demand webinars are available for one year after the live webcast.
Join PR News on January 19 for a webinar where our experts will look at all the moving parts of generating buzz for your product or service and offer best practices for each step, whether you're promoting an existing product or launching a new one. Our trainers will walk attendees through in-depth case studies that show what works in the real world to drive ROI – and what doesn't.
When it comes to getting people talking about and interested in a product, there's no shortage of public relations tactics that can get the job done. In many cases, communicators will rely on a variety of different tools to promote and market a product successfully. Everything from press releases to Facebook Messenger chatbots can – and should – be used if it makes sense in the context of the product. But deciding on which tactics to use is no easy task. Any campaign could be a consumer's first time hearing about the product in question, so follow the old advice about first impressions and get guidance on getting it right on the first try.
What You'll Learn
Build buzz around your product with strategic press releases
Tell the story of your brand and product in a way that's newsworthy and engaging
Develop a network of influencers to review and promote the product – keeping FTC guidelines in mind
Use live events like trade shows, charity events and publicity stunts to generate publicity
Use social media to create a digital identity for the product
Identify and interact with publications that may be interested in covering your product early and often
Create multimedia content that showcases the product and generates excitement
Continue the momentum after launch to achieve long-term business goals
Who Should Attend?
If you spend at least a quarter of your time in any of these areas, you should attend this webcast:
Community Relations
Corporate Communications
Corporate Social Responsibility
Crisis Management
Digital Communications
Media Relations
Philanthropy
PR Firms
Public Relations
Public Affairs
Research
Social Media
Register Now
Registration Fee: $399 per site - CDs available for purchase
For questions regarding this webinar, contact Jessica Placencia at jessica@accessintel.com; 301-354-1641.
If you are having any technical difficulties or need assistance meeting these requirements, please contact our Technical Support Center at 1-866-709-8255 or click here.
Each "Webinar Only" registration comes with access to the archived version of the program for one year, the materials provided by the speakers and a personalized certificate of completion for attending the Webinar. Should you wish to retain access to the training for more than one year, the CD is also available on its own or as a package with the online access.
PURCHASE NOW On-demand webinars are available for one year after the live webcast.
Questions
Webinar Questions
For questions regarding this webinar, contact:
Carol Brault
cbrault@accessintel.com
(888)-707-5814
Technical Difficulties
If you are having technical difficulties or need assistance, please contact:
Technical Support
tsc@talkpoint.com
1-866-709-8255
View the list of complete requirements and instructions for how to access webinars here.