Webinar
How to Manage a Crisis on Twitter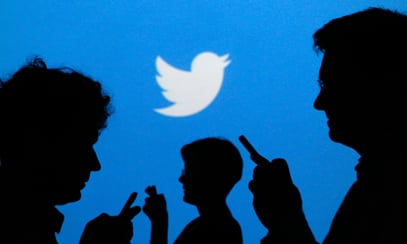 On-demand webinars are available for one year after the live webcast.
Customer interactions over Twitter have increased 250% over just two years, as it became a prime destination for users to provide feedback—both good and bad—directly to a brand. But is your organization doing all it can to manage its reputation on Twitter?
Join PR News June 13, when our panel of brand communicators will answer all your questions and teach you how to leverage the platform to provide exceptional reputation management and address crises with radical transparency.
Given its real-time immediacy, Twitter remains the platform with the greatest opportunities for social monitoring. And the platform's media-savvy user base—not to mention its native analytics—makes it a perfect space for brands to gauge what messaging works and what doesn't.
But it can be challenging to keep pace with Twitter's rapidly changing interface. As online conversations about your brand happen 24/7 on the platform, the need for robust social listening efforts has never been greater.
Don't be left behind! Register today.
What You'll Learn
Find influential customers and engage with them proactively, not reactively
Leverage targeted interests and demographics to focus your messaging and prepare your response
Put a social strategy in place that works interdepartmentally across your brand
Infuse an original voice into your brand's account
Emulate top brands whose tweets and real-world tactics drive serious results
Craft the most comprehensive messaging possible in those 280 characters and decide when and how to take conversations offline
Who Should Attend?

If you spend at least a quarter of your time in any of these areas, you should attend this webcast:
Business Development
Communications
Community Relations
Content Creation
Crisis Management
Digital PR and Social Media
Marketing Communications
Media Relations
Public Affairs/Issues Management
Public Relations
Research and Analytics
SEO
Video
Register Now
Registration Fee: $399 per site.
For questions regarding this webinar, contact Client Services at clientservices@accessintel.com.
If you are having any technical difficulties or need assistance meeting these requirements, please contact our Technical Support Center at 1-866-709-8255 or click here.
Each "Webinar Only" registration comes with access to the archived version of the program for one year, the materials provided by the speakers and a personalized certificate of completion for attending the Webinar.
PURCHASE NOW On-demand webinars are available for one year after the live webcast.
Questions
Technical Difficulties
If you are having technical difficulties or need assistance, please contact:
Technical Support
tsc@talkpoint.com
1-866-709-8255
View the list of complete requirements and instructions for how to access webinars here.