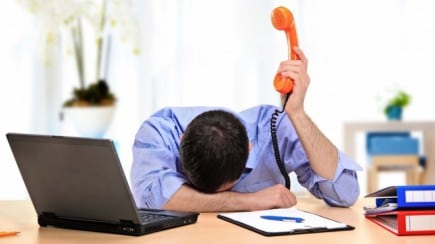 The opportunity to create great PR campaigns with clients is one of the most rewarding aspects of my work, and I'm sure my agency colleagues out there can agree. The work I have done with others has formed the bedrock of some great agency-client relationships. But, every once in a while, we enter into a relationship that simply does not work, and must be severed. This is the story of one such case.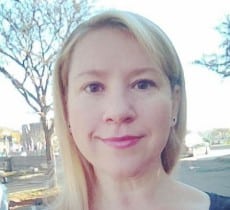 Our agency grappled with one very difficult client for months. This client was belligerent with the staff, sent vituperative emails and would dominate every weekly conference call with a list of their grievances. Our CEO would spend more than half the time re-explaining the merit of our work and reiterating the plan that the company was given, and agreed to, when we signed them on. This was all to no avail.
The client had first approached us after reading about us in a feature on Forbes.com, and in our early discussions there were no indications of what was to come. We always interview prospects as rigorously as they do us and if we sense that the client is not a good fit (or might be troublesome), we let them know that after evaluating their needs, we do not feel we can take them on.
In this particular case, we initially thought we had a good fit, but we were mistaken. Running a small business is very challenging and you certainly do not want business walking out the door, or to dump a client, unless it is truly necessary.
There were many times when we wondered why this client was keeping us on since they clearly were not happy. Each week we expected to be fired, yet it never happened. Over time it became evident that it had nothing to do with our work and more to do with the business practices of the client. For them, this type of behavior was business as usual.
Over the 17 years that I have been working in public relations and marketing, including a stint as a Broadway press agent and for many celebrities and movie stars, I have seen some sordid stuff. I've had crazy insane bosses and an equal share of outlandish clients.
But how do you know where the fine line is between dealing with a difficult client and ending a business relationship that is going nowhere? Here are some "tells" to help you cross that bridge:
The client is never happy, and there's no good reason for it. You're doing what you said you would and delivering results and they are still miserable.
You spend more time explaining and defending your position than producing results. The client is demanding that everything is wrong, all the time, and you are spinning wheels and using billable hours having the same conversation over and over again.
Emails from the client are angry, in all-caps, with highlighted sections, or just plain mean. Particularly if these over-the-top angry emails are going to staff members. This is a morale killer.
Staff members want off the account. This is a red flag.
You and your staff dread every interaction with the client. Go get a new client. There are plenty of them out there.
One or two of the above scenarios might not mean that you should sever relations with your client, but if you can count all five in your basket, that's another story.
Now, how do you part ways with a client? In our case, we dreamed about a bombastic verbal lashing in front of the entire team. It sounded fun, but in reality would not be the best course of action. Instead, our CEO had the foresight to take one final abusive call with them and ended it with this simple statement of closure: "Clearly you are not happy with our services, so we will make next month your last month. We'll continue our work through this month and wrap everything up in the final month and provide you with a thorough report for you to share with your next agency." This allowed the client to save face.
Don't be afraid to sever relations with your client. There are times when it is not worth the money and better to take all of that wonderful creative energy and apply it to establishing a rewarding relationship with a client that you can really work with.
Find the right agency to fit your needs by searching PR News' Firm Finder Platform today.
Paula Conway is president of Astonish Media Group in New York City. She has written for The New York Times, In Style, Good Houskeeping and is currently syndicated in the New York Daily News. Follow Astonish: @astonishmedia