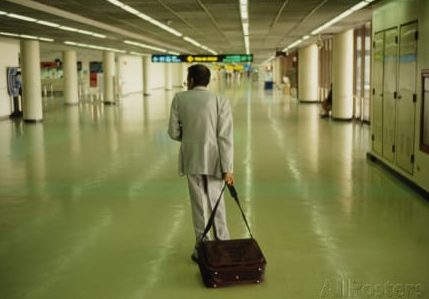 [Editor's Note: The holidays are coming and so is heavy travel demand. In normal times, holiday travel strains the air and hotel sectors. The 2022 holiday season likely won't be normal. Labor shortages are straining the travel sector. And customers are paying higher airfares, meaning some carriers are enjoying record revenues.
Veteran travel communicator Clayton Reid, CEO, MMGY Global, says high airfares and hotel rates aren't sustainable. He also admits labor is a key concern. Still, he doesn't anticipate less demand for holiday travel, though high airfares may put more people in cars.
We asked Reid what he's telling travel companies about PR during this unusual holiday season. Does the message change? Only modestly, he says, though Reid advises emphasizing brand confidence instead of price. Moreover, he suggests transparent messages about labor shortages. Travelers must "understand what they are paying for," he says.
This interview was lightly edited for space and clarity.]
PRNEWS: Predictions have Thanksgiving airfares reaching 5-year highs. On the other hand, some expect travel demand won't suffer much. Will travel/hospitality PR pros and marketers adjust their messaging in Q4? What are you advising clients?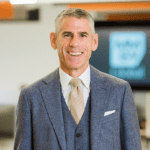 Clayton Reid: We think value marketing will be important to stimulate demand next year.
However, for this holiday season, messaging should be about conveying confidence in the brand experience, more than low prices.
Holiday demand is less subject to price sensitivity, though we expect elevated airfares to move more people into automobiles for Thanksgiving and Christmas.
PRNEWS: The travel/hospitality sectors seem like they're suffering from labor shortages. We see long lines at airports and understaffed hotel check-ins.
Reid: Labor and service levels definitely are a challenge right now.
PRNEWS: As someone who advises companies in the leisure-travel space, what's your advice? Should their messaging address these issues? 
Reid: PR and brand messaging to customers should focus on transparency around what services might be affected so that travelers understand what they are paying for.
PRNEWS: Some business leaders are predicting recession, possibly giving people concern about vacation spending. Yet the public also is worried about rising travel prices.What are you advising travel/hospitality/luxury brands?
Reid: We do not believe there will be a significant recession for travel demand, especially in the luxury space.
Instead, we anticipate commercial travel will continue to grow in 2023 as group and transient travel return. We also believe that affluent leisure travelers will continue to travel at high levels domestically and internationally.
PRNEWS: The winter could be difficult in Europe. Does this change how PR and marketing will approach messaging?

Reid: Demand for European travel from American customers was incredibly high in 2022. This will moderate in 2023.
But we expect holiday travel across Europe to be strong [in 2022]. And, with the emergence of Asian travel markets, finally, next year, this will help European travel brands maintain growth.
PR and marketing programs must use data to understand which traveler segments, and source markets, will be key to fueling this demand and then connect those travelers to brand messages through an omni-channel strategy.
PRNEWS: What has working from home meant for PR pros and marketers in travel/hospitality? Are you counseling message changes, urging that PR and marketing emphasize escaping from the home as opposed to the office?

Reid: We see what we call Work From Wherever conditions moderating significantly from 2021-2022 levels.
That said, there is an opportunity to market extended leisure experiences that lean into three- and four-day weekends while hybrid work models persist. Special amenities and rate programs allow people to stay/work away from home for an extra day or two.
However, we do not see the extended-stay leisure office that spans weeks or months to be as prominent going forward, which changes the messaging for some brands in areas such as long-term rental or resort communities.
PRNEWS:As you look to 2023, what two things concern you about the sector?

Reid: First, I hope marketers will not buy in to the Armageddon recession narrative that some are perpetuating. We see strong demand for travel next year.
Instead of worrying about consumers, we should be focused on labor and how we can both attract workers to travel as well as compensate them in a way that motivates labor growth.
Second, high rates and fares cannot continue to drive profits for travel providers. If we want to see sustained growth, volume must take over as travelers push back on high prices and the value/price proposition becomes more important.
PRNEWS: You recently acquired Wagstaff Media & Marketing, enlarging your PR practice. Why are you optimistic about PR?

Reid: Influencer marketing through media relations and social media are an enormous part of the marketing landscape today. Plussing up our talent and reach with MMGY Wagstaff is an important part of how we anticipate supporting our clients in the space.
Earned plus paid marketing are a key part of complete narrative building in travel. We think our global PR and social teams now are well-positioned to exploit that opportunity–with Wagstaff and our existing PR brands MMGY NJF and MMGY Grifco.