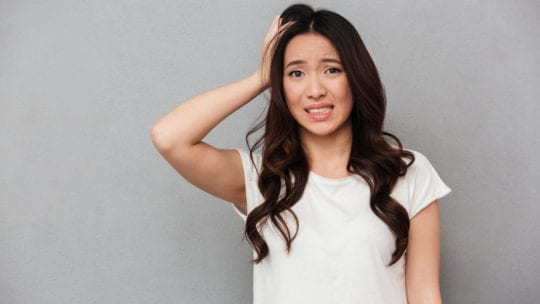 It's hard to go anywhere and avoid the word "transparency." Brands, governments and nonprofit organizations have jumped on it. As has President Trump, who says he's history's most transparent commander-in-chief. Celebrities, too, are more transparent. See Stevie Wonder's recent kidney transplant announcement, for instance. As Elon Musk and Madonna learned, though, sometimes transparency can result in havoc.
You can't even take a European vacation without bumping into the T word. For example, Burger King Sweden is so sure customers can't tell the difference between its meaty and meat-less sandwiches, it's offering a 50-50 menu to those who opt in. Customers receive either a Whopper or chicken sandwich or a plant-based version of them. Customers first must guess which they've consumed. Afterward, they can scan a code on the box to find out if they were correct. It's a fun activation. Since customers opt in, it's deemed transparent.
Not so transparent, at least initially, was a Brooklyn Burger King. Recently, vegetarian customers had a beef with the outlet. Instead of delivering Impossible Whoppers, which are vegetarian versions of the original, BK was caught sending Whoppers instead. The brand apologized for the error.
Healthcare Communications: There's The Beef
Transparency usually connotes looking behind the curtain. But it also covers creating clear communications, so users can understand the message of a brand or an organization.
One industry that has a reputation, deserved or not, for employing confusing, un-transparent language is healthcare. Ever try to read a health insurance policy or decipher a hospital bill? This lack of clarity even made its way to President Trump. Last month he introduced a measure to make healthcare prices more transparent.
The importance of clear communication also is on the agenda of Dr. Jennifer Mieres, the keynoter at next week's PRNEWS Top Women in Healthcare Communications awards luncheon. [Seats are available for the July 16 luncheon at  The Yale Club in NYC.]
Knowing the Target Audience 
As such, we asked several awards finalists about the industry's reputation for resorting to linguistic somersaults instead of clear language. We also inquired as to how to overcome this unwanted reputation. Though healthcare has unique issues, their responses seem applicable to communicators in many sectors.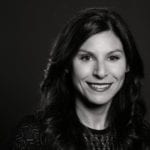 First, transparency is more than a good-to-have, says Elyse Margolis, practice leader, pharma, at W2O Group. "In this era of transparency and democratization of information, inauthentic communication is a relevance and therefore, a reputation issue," she says. "In today's social world, the base expectation is that stakeholders are engaged with and not spoken at."
Yet the knowledge base of the sector could be an issue. Communicating to professionals in this highly educated audience can lead to the belief "that you have to sound like the smartest person in the room to interest them," says Jodi Amendola, CEO, Amendola Communications.  "Health IT companies in particular," she adds, "seem to forget that there are real humans in those positions. People who pack school lunches, go to the movies, and do other real-life things."
Perhaps communicators find the smartest-one-in-the-room mindset hard to shake. As a result, their messages to medical professionals and consumers are complex.
"It takes medical professionals years to understand terminologies relevant to their field," says Dr. Eva Heintz, global marketing manager, healthcare, at Solvay Polymers. Still, since a tenet of marketing is "knowing your target audience," she argues communicators aiming to reach a tech-savvy audience "must tailor" communications accordingly.
Clear Language and People
On the other hand, such content also needs to be clear and engaging. As a trained chemist, Heintz argues, "There's nothing more frustrating than reading" an article about chemistry "where I have to look up terminologies or that is so dry that I lose interest." Sometimes humor is appropriate in such articles. It helps "humanize" the message.
Conversely, for target audiences not well-versed in medical terminology, communicators must "make an effort to simplify and clarify the lingo," Heintz says.
The Amazon-ation of Healthcare 
Another issue is the one-click customer service patients expect in the digital age. Part of this will force companies to present
"increasingly complex scientific and medical information in an easily comprehensible way that supports and simplifies the treatment decision-making process," says Maura Bergen, EVP and U.S. health lead at Porter Novelli.
Bergen adds that companies now are expected to incorporate more patient input from the onset of initiatives to ensure their voice is heard. "This trend will only increase as the FDA starts mandating further patient input," she says. This should help encourage clearer communications. Porter Novelli, for example, encourages healthcare brands to engage in language testing, develop patient-friendly resources and digital touch points for patients to provide feedback, she says. In addition it makes use of "robust real-time analytics to gauge reception and adjust language."
Treating People as People
"The key," says Reagan Greene Pruitt, VP, marketing and community engagement, Blue Cross North Carolina (BCNC), "is to address consumers as people, not as trained healthcare professionals." Accordingly, a team at BCNC "has revised hundreds of marketing materials, webpages, letters and our Explanation of Benefits to be consumer-friendly." After surveying members about its Preventive Care website, BCNC overhauled the site's language to address concerns. Traffic is up 120 percent, she says.
Donna Murphy, global CEO, Havas Health & You, agrees with Greene Pruitt. People are at the center of healthcare, she says. Admittedly, though, "there's a fine balance when you're communicating around healthcare." The target audiences include those who know high tech and those who don't.
Back to Basics: Know Your Target Audience
As a result, Murphy says the industry needs to do its "best to be conscious and aware of translating the language of our category in a way that  resonates, is easily understood and reflects a profound understanding of the experience of the patient, HCP, payer, family or loved one."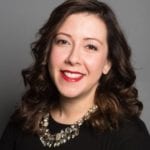 FleishmanHillard SVP Erica Kless believes collaborating with multiple disciplines "can help communicators find the balance in telling a story that's compelling, readable and scientifically accurate." Plans should also include a variety of materials tailored for specific channels and audiences, she says. "A press release may have technical information that's distilled for social media channels, while talking points that offer context for complicated information can be used to prepare spokespeople for media interviews."
It boils down to people for Amendola. Effective marketing, and especially PR, she says, are about "connecting with people on a human level." Focus first on telling "an interesting story about the benefits of a product or service, including the emotional benefits, and customers/prospects will be far more likely to listen." After that, she says, use that foundation to make a connection to your brand.
NOTE:  Reserve a seat today for PRNEWS' Top Women in Healthcare Communications awards luncheon, July 16, at  The Yale Club in NY.
Seth Arenstein is editor of PRNEWS. Follow him: @skarenstein