Even if there were no such thing as the 2020 U.S. presidential elections, it seems likely that health-related topics would still dominate many conversations.  And with election season getting started, healthcare appears assured of being in the spotlight. That was the case based on the first and second nights of the Democrats' presidential debates.
This indicates there should be plenty to talk about during next month's PRNEWS Top Women in Healthcare Communications awards luncheon later this month. PRNEWS will honor some of the finest women communicators, those whose messages and insights inform the national debate. The gala will be held July 16, 2019, at The Yale Club, in NYC. Seats are still available. For tickets, please click here.
Communicating Healthcare Costs
We asked a few of the awards' finalists and honorees to discuss how to communicate about rising healthcare costs. We also asked them about the healthcare industry's reputation, right or wrong, for using too much jargon and medical mumbo jumbo. For the most part, their insights are applicable to communicators in a variety of fields.
For Maura Bergen, EVP/U.S. health lead at Porter Novelli, debates about pricing and access to care often overshadow the healthcare industry's purpose. "There is a growing chorus of doubt that messaging about the societal benefits of innovation, research and science alone can improve industry reputation," she says. Patients and advocates expect a lot from new medical treatments, "especially if they come with a higher price," Bergen adds.
A Data Solution
Communicators, Bergen believes, "must identify and address the tangible impact controversies around pricing and access have on patients' everyday lives." She feels data and analytics will help communicators detect the pain points and "work…to ensure messaging not only captures societal benefits, but responds to these personal challenges."
Similarly, Peggy Maguire, president of Cambia Health Solutions, sees purpose as the industry's driving force. Her goal, she says, is to transform healthcare, "making it more person-focused and economically sustainable…to create the type of healthcare system for everyone that we want our own families...to experience."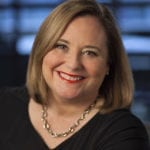 A 'Broken' System
As a result, Maguire doesn't mince words. "Broken" is how she describes the healthcare industry.  Sometimes communications is the culprit. "Our healthcare system doesn't do so well in moments of truth – whether it's a clumsily delivered cancer diagnosis…or failing to support family members through the loss of a loved one."
Similarly, Cherilyn Murer, CEO, CGM Advisory Group, sees room for better communication in healthcare across the board. "Physicians and other medical personnel must continue to hone their skills in articulating, in understandable language, the process, time frame and follow-up within defined expectations," she says.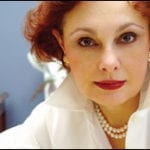 In addition, while technology has improved the standard of care and communication with patients, Murer cautions that "the elements of human touch and heart remain constant principles in the care and cure of patients."
Access Literacy
Another area where communications is vital to the healthcare industry is in access literacy. Many patients are unsure about how to choose the right health plan for their condition or disease, navigate benefits, or advocate for reimbursement. "Communicators," says Bergen, "have a responsibility to educate patients and caregivers about access programs…and ensure they can focus on how to care for health and not how to pay for it." This will help the industry ensure its purpose is regained.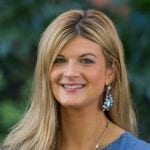 Likewise, healthcare communicator Tiffany Wirth, VP, marketing, WEX, underscores the importance of communicating benefits plans more clearly. "Those of us in the healthcare benefits business know too much. As a result, we load up our communications with all the details that we know. This means our foundational 'Why would I even choose this plan in the first place?' message gets lost."
As a result, one of the solutions, Wirth believes, is communicating healthcare options to consumers as you would speak to a friend. A recent WEX  report showed that Americans "tune out our industry jargon and become exhausted and overwhelmed by all the government-sounding details," she says. A tip: "Tailor your digital communications and tools, make them more personalized, so consumers see themselves in the products." That's advice communicators in every sector can appreciate.
Seth Arenstein is editor of PR News.  Follow him: @skarenstein
For more information on the July 16, 2019 Top Women in Healthcare Communications luncheon, please click here.