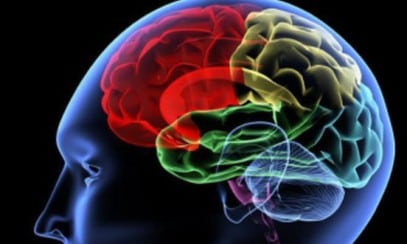 We are drowning in a torrent of artificial intelligence (AI)-related content.
News of major advances and promises of an autonomous future have become news cycle regulars. Media platforms are flooded with stories about AI. It's everywhere, from Henry Cavill's mustache to driverless vehicles to law enforcement. There were more than 9 million posts published globally mentioning AI in 2017, a 270% increase in conversation volume from 2015.
Why now, when the technology has been around since the 1950s?
The answer to why the sudden reemergence lies somewhere in a mélange of greater access to data sets and leaps forward in cost-effective processing power. Whatever the reason, we find ourselves in this generation's version of the space race, with companies scrambling to scoop up the planet's 10,000 to 300,000 AI engineers to reimagine the world as smart, productive and autonomous.
To embrace AI, communications practitioners need to not only make use of enterprise-based partnerships and internal tool development, they must change how they work. Communicators should deploy free and low-cost tools that flirt with the AI space. Not only can this increase productivity, it's also a great way to dive into an exciting area whose impact is in its infancy.
PR pros don't have to be engineers; anyone can get in on the AI game. Here's how:
Lighten the Community Management Load
Take a load off of your community management team by building a simple chatbot to answer questions in a response matrix that are easily identifiable and are considered high volume. Anyone can do this by using a simple builder like Chatfuel or Its Alive.
Automate Tasks With IFTTT
If This Then That (IFTTT) is a free automation service for internet-connected things. For example, have you ever wanted your blog post to be shared automatically to your social channels when you click "post"? Or would you like all tweets mentioning your brand saved automatically to a spreadsheet? Then IFTTT is for you.
Once you get the hang of IFTTT you can use it to create efficiencies by connecting apps and functions, making your smart assistant even smarter and your life easier. For example, if you are always late because certain meetings aren't in your primary calendar, you can get IFTTT to send you a mobile notification 15 minutes prior to the meeting. With more than 100 connected apps, the possibilities are endless.
Publish at Scale Through Natural Language Generation
Do you want to produce personalized media invites that look at more than just the journalist's name, such as additional data from their social profiles for a degree of extra personalization? Consider solutions like Automated Insights' Wordsmith product.
The AP has used  Wordsmith to increase its quarterly report production and publication from 300 stories per quarter to 1,400, all through the use of natural language generation. It turns data into a written, plain-language narrative, in AP style, in a fraction of a second.
Automate Measurement Reports
It goes without saying: Reporting can be a drag. With solutions that can plug into tools and visualize data in a way that's easy to digest, though, AI takes hours out of the report-production process.
A great starting point is to experiment with tools like Data Studio, Megalytic or TapClick until you get a sense of something that has the feeds you need. Companies like Tickr can help manage the process should you need more of an enterprise solution.
AI doesn't have to be something to fear. With a little curiosity, a bit of experimentation and some inspiration, each of us has the potential to reap the benefits from this technology trend.
Jared Carneson is global lead, social innovation, for FleishmanHillard.