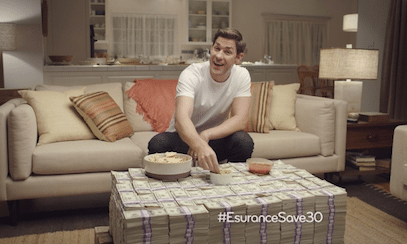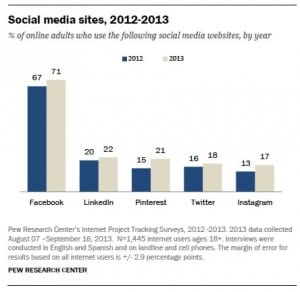 For teenagers, Facebook is "dead and buried." That's the conclusion from one of the authors of the recently released Global Social Media Impact Study, which showed that teens are abandoning Facebook for rivals such as Snapchat and Whatsapp. But when it comes to adults, Facebook is alive and well.
Roughly 71% of online adults now use Facebook, up from 67% of online adults who used Facebook in 2012, according to a new survey from The Pew Research Center's Internet Project.
The survey, which was conducted via telephone from August through September, took the pulse of 1,801 adults, age 18 and older.
According to the survey, 73% of online adults now use a social networking site of some kind, with Facebook the dominant player in the space.
Daniel Miller, a Professor of Anthropology at University College London, who worked on the Global Social Media Impact Study, told The Independent:  "Parents have worked out how to use [Facebook] and see it as a way for the family to remain connected. In response, the young are moving on to cooler things."
Sure, teens may be leaving Facebook in droves. But you already knew that teenagers are the most fickle folks on earth and constantly in search of what they consider the next cool thing.
Facebook, which has one billion-plus users, will continue to build its network with brand managers (and their marketing budgets) top of mind.
There's a growing onus on PR managers and directors to figure out the most effective ways to leverage Facebook, as well as other social sites that are coming into their own.
These sites include Pinterest, which holds particular appeal to women, and LinkedIn, which is popular among college graduates and Web users in higher income households, according to the survey. And who can forget Twitter, with 29% of its users visiting the microblogging site several times a day.
Overall, 42% of online adults use two or more of these social sites while 36% use one. Among those who only use one major social networking platform, 84% said that Facebook is the single site that they frequent.
To learn more about social media engagement, tune in to the PR News webinar Pinterest Power: How to Drive the Bottom Line With Visual Communications on Thursday, January 9 at 1:30 p.m.
Follow Matthew Schwartz: @mpsourno1