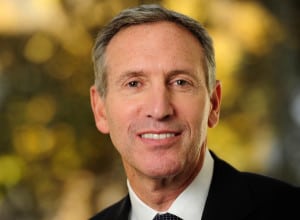 What's in a Name? Is it fair to call the fatal accident that occurred aboard Southwest Airlines flight 1380 last week a PR crisis? Was what happened at a Philadelphia Starbucks April 12 a PR crisis? Regardless, in both cases PR was at the fore. Southwest's fine communications/social team reacted quickly to the April 17 incident that killed Jennifer Riordan, 43, sending information in short and longer formats, but adding an empathetic note to its words. A video with CEO Gary Kelly expressing his regrets was posted within hours. Later in the week Kelly sent letters to passengers on the flight that included a $5,000 check and a $1,000 travel voucher. While Southwest's communications work was top notch, it seemed less personal compared to the efforts of Starbucks' executive chairman Howard Schultz and CEO Kevin Johnson, who set the bar high for senior executives. Both seemed to drop what they were doing and hightailed it to Philly. Johnson's TV interviews impressed, too. He owned the situation instead of pushing it off on a low-level employee's mistake. To be fair, the two headed to the City of Brotherly Love after the situation escalated. Social media deemed an earlier written apology insufficient.
...Quick Reaction: Ironically it was Southwest CCO Linda Rutherford who, just weeks ago during an IPR conference in Washington, D.C., admitted brands can no longer "do good work" and then rest on their reputations. Indeed, few brands seem more progressive on diversity and inclusion than Starbucks. Weeks ago the coffee maker plugged its 100% pay equity for workers of all races and genders performing similar work in the U.S. And while then-CEO Schultz's idea of having baristas scribble "race together" on cups, hoping to spur conversations with customers about race, was deemed a worthy but bungled attempt, it shows where the brand stands. The takeaways? Rutherford is correct. The demand for savvy communicators to monitor situations and, when appropriate, help craft prompt reaction, seems to be increasing. In addition, when a brand sets itself up as a leader on an issue, the court of public opinion can apply a high standard, fairly or unfairly.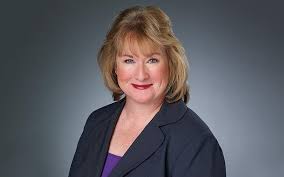 Southwest Update: You could argue the real action for Starbucks and Southwest communicators begins now. For more coverage of Starbucks' road ahead see page 7.] Investigations into aviation accidents generally take a year or or more to reach a conclusion. Aviation journalists now are reporting on the minutiae of what might have gone wrong on 1380 and whether or not it's related to an August 2016 Southwest accident. Both involved fan blades separating from engines. Following the 2016 accident the Federal Aviation Administration (FAA) proposed inspections of the engines, which were similar to those in 1380. In public documents Southwest and a host of airlines contend the FAA's cost estimates for inspections were "vastly understated." In October, engine maker CFM urged inspections to be completed within 12 months. Southwest and other carriers objected. The FAA proposed 18 months. Southwest CEO Kelly last week discussed the carrier's maintenance regime in a social video. Obviously this story bears watching.
The Secret to Improving Media Relations: Sorry, it's not a secret. Do your homework and remember basic PR concepts. Those are the prescriptions in the 2018 edition of State of the Media,released this morning .For the third consecutive year, media said the most important way PR pros can improve their relationships with writers is to know whom you're pitching (28%); 27% checked "provide original data and expert sources in a timely manner"; 24% said write clearly and "tailor your pitch to suit my beat"; and 15% requested PR to "stop spamming me."
...And the Public Trust: The Cision survey of 1,355 journalists from six countries—most from the U.S. (842) and Canada (197)—says 71% of respondents believe the public has lost trust in journalism. That's down from 91% last year, yet still a significant number. The concern over fake news continues, with 59% of reporters saying it makes people more skeptical about all content. Among U.S. journalists, 78% (75% globally) said ensuring content is totally accurate is their organization's top priority.
Un-Well Wells Fargo: We told you Wells Fargo faced a $1 billion fine for charging thousands of customers for auto insurance they didn't need as well as mortgage malfeasance ( PRN, April 17). That became official April 20 as did an unprecedented corollary: in agreeing to the $1 billion fine the bank also agreed to give the Office of the Comptroller of the Currency the right to remove Wells' board members and executives.
People: CommCore named former Johnson & Johnson communicator Craig Rothenberg a senior strategic advisor and former CSX Railroad AVP Rob Doolittle senior consultant. -- FleishmanHillard named former MD of Britain's Red Consultancy Isobel Coney SVP and partner, based in L.A.