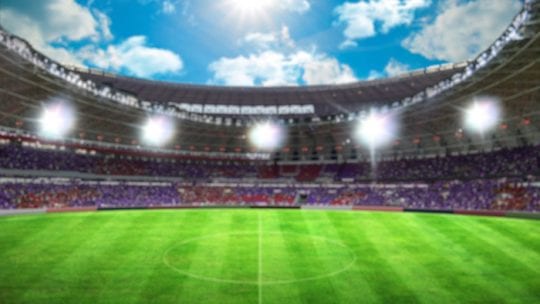 With Major League Baseball's full, 162-game season returning and fans allowed in stadiums for the first time since Oct. 2019, you'd assume social media would be awash with baseball-related posts.
A PR maxim, though, says it's best to test assumptions.
This month's Shareablee data, provided exclusively to PRNEWS, offers proof of another PR maxim: uncertainty stirs the public.
Fan uncertainty in 2020 about the first season of pandemic baseball resulted in a slew of social media activity. For Jan. 28, 2020-March 28, 2020, consumer engagement with baseball-related posts was 14 percent greater vs. the same period this year, Shareablee data show. Facebook had the biggest 2021 drop, off 34 percent.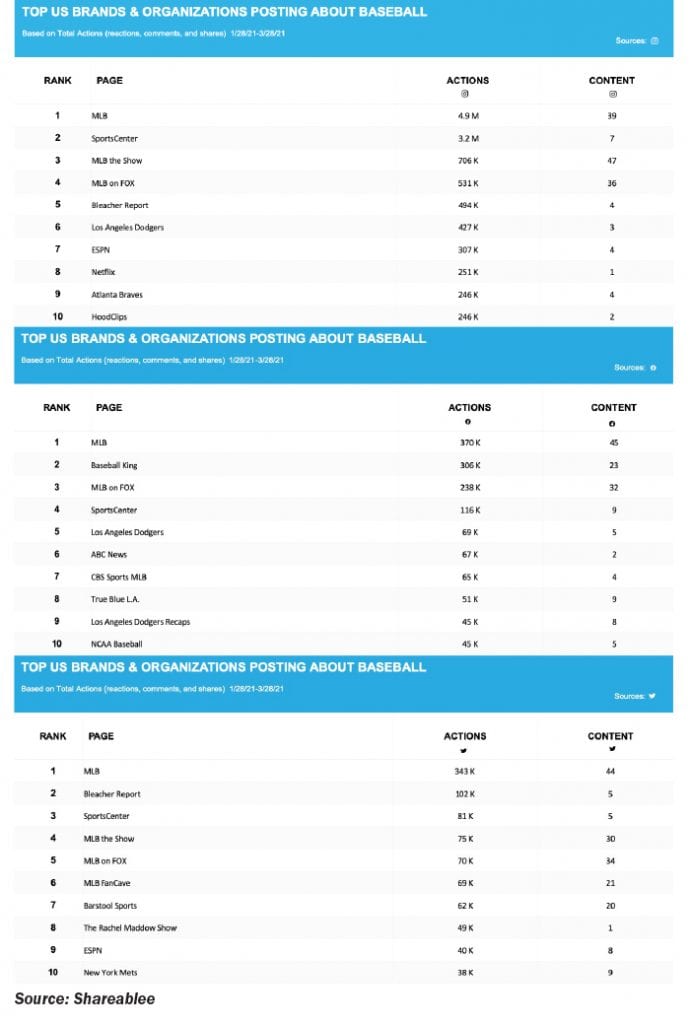 Consumer engagement is the sum of likes, comments and re-posts. It's labeled as 'Actions' in these charts.
Social conversations last year "about game cancellations and planning the season around COVID-19 closings" likely drove strong levels of engagement, says Shareablee analyst Madison Busick.
In addition, "people had less information about how to safely proceed" with activities. That uncertainty "sparked a lot of conversation and engagement, as people debated what was going on."
Turning to 2021 data, most consumer engagement occurred on Instagram, with Facebook and Twitter making up less than 25 percent. Good news: most posts were upbeat about the '21 season.