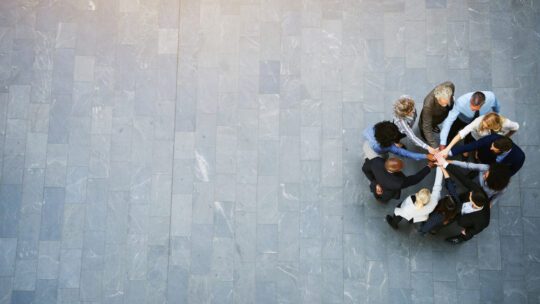 Economic instability and a looming recession have many companies looking to cut costs. Much of that has come via layoffs and human capital. However, another area brands and organizations are failing to invest in is diversity, equity and inclusion. 
This comes as a disappointment to many employees and advocates, especially after the cultural reckoning following the murder of George Floyd in 2020, when many companies pledged to initiate or improve upon DEI goals and policies. Diversity hiring has been impacted, and initiatives have been defunded. 
According to research by The Plug, more than 200 technology companies issued statements regarding racial justice in 2020. Some statements included promises to hire more Black employees. However, according to a report by The Next Web, these efforts have fallen flat, with 80% of tech firms "[displaying] a pattern of very minimal increases in diversity in their professional labor force, primarily driven by small increases in the employment of Asian men and Asian women, with declines among non-Asian women and no change among other minority men." Recent layoffs unequivocally impacted Black and Brown employees. 
Failing at DEI
It's easy to say you support DEI initiatives, but false promises can be discovered easily via a quick Google search. Some companies say they support DEI; yet, when you look at their staff page, diversity does not exist. 
You can launch a communication campaign featuring diverse images, but if someone looks at your board and there's no sign of diversity in leadership, what's the point? 
And once you are found out—get ready for the social media crisis wave. Broken trust can yield an angry audience.
"People have voiced new expectations for companies and brands to be as human and diverse as they are," says Rebecca Roussell, SVP, DEI Communications, Current Global. "People want to see evidence of fewer words, more action. Fewer promises, more impact." 
Honesty is the best policy
Instead of going silent or hiding, PR experts say the most important thing to do when false promises go public is to be honest about the situation,. 
"When called out for the lack of DEI progress against promises made, the best thing to do is to be transparent," says Kimfer Flanery-Rye, founder and principal at DEI consultancy Inclusion Equals. "Why did you not keep the promise? Take ownership of what held you back as a leader or an organization. All else will be posturing at best and create even more damage to your brand."
An initial action should be admitting that you have fallen short on your promises. But providing specific details on the work achieved and the work still in progress can provide a small foundation for rebuilding trust. 
"If you've fallen short of a DEI commitment you've made, acknowledge where you haven't made progress, name the plan you have in place to make progress, and figure out which expert can help you to actually make progress and live up to your commitment," says Thaly Germain, managing director, transformation and culture at BerlinRosen. 
Roussell agrees that a succinct and transparent response to the community sits best. However, reminding the community that change takes time is also important. 
"There is no finish line to diversity, equity, and inclusion," she says. "Of course, there are goals, timelines and established benchmarks, but the focus should really be on ensuring that these efforts are done right, and the impact is truly for the greater good of the organization."
Showing detailed steps taken, such as having intentional conversations with key internal and external stakeholders, can make an important difference, she adds.
Make a plan and follow through
Starting from the inside can determine how or why a DEI initiative did or did not work. Sometimes brands make commitments that may not be right for them at the time. One of the first places organizations can look to for opinions on current policy is employees. 
"Survey your employees and identify the areas where they see opportunities for growth, change and impact," says Dwayna Haley, founder and CEO, Haley Communications Group. "Oftentimes, companies forget that their biggest opportunity for positive external reputation is their own employees." 
Haley suggests assembling a steering committee to guide efforts moving forward, which ensures some action to be made on promises. The group should include "a diverse mix of voices" including employees (junior to senior) and external partners (e.g. DEI experts and advocates).
"Leverage this committee as a sounding board to move toward progress and accountability to ensure you never lag again," Haley adds.
Roussell reminds organizations to continue to record progress with great detail for stakeholders, and to share that progress with the public.
"Accountability won't go away," she says. "Progress reports should be timely, frequent, detailed and action-oriented for internal and external stakeholders."
DEI is no longer a "nice-to-have"
Making empty DEI promises is, simply put, no longer an option. 
"If DEI isn't already embedded into your internal and external plans, it should be," Roussell says. "Not having a strategic DEI plan isn't acceptable moving forward. Not only is it the human thing to do, but it is also a business imperative that can, and will, affect your brand reputation, recruitment and retention efforts and revenue."
Some organizations may be looking for help on where to start or to start over. The Change Agencies, a network focused on inclusive and authentic communications to multicultural and LGBTQ communities, created a tool called "It's Not Pie." The tool helps to address the challenge of responding to concerns that a brand or organization hasn't done enough to make DEI progress.
"Once you commit to doing the work, which is required, the first thing any organization must understand is that DEI is not a zero sum question: rights for all does NOT mean fewer rights for some," says Ben Finzel, president, RENEWPR and managing partner for The Change Agencies. 
The toolkit includes resources for research, talking points, drafting materials, media training and more to deliver a message of progress toward equality.  
"There's enough for everyone; it's not pie that disappears when all of the slices are consumed," Finzel says. "When you start with the understanding that equity does not mean less for some, but more for all, and you commit to moving forward collaboratively with others, you are ready to advance and reap the rewards of authentic, effective, appropriate engagement."
Nicole Schuman is senior editor for PRNEWS. Follow her: @buffalogal