In this sixth volume of PRNEWS' Book of Employee Communications Strategies & Tactics, our authors, drawing on diverse backgrounds in brand, agency, nonprofit and academic PR practice, bring you practical advice for setting internal social media guidelines, structuring your team within the larger organization, nurturing talent and much more.
---
Overview | Chapters | Featured Companies | Samples | Buy Now
---
Overview
Every aspect of public relations has had to evolve to keep up with a changing world, and employee communications is no exception. The way employees use social media affects brand reputation; the speed of information dissemination makes it more important than ever to communicate quickly to stem the tide of rumor; a new generation entering the workforce has values and motivations different from the generations preceding it. As organizations look to serve some of their most important stakeholders—those inside the organization—they must continually seek to emulate the example of PR experts who keep their practices up to date.
Those experts, whose advice we have compiled in this book, will tell you that internally focused PR can make a big difference in motivating employees. David Alexander, CCO at Rotary International, for example, shares how you can "deepen employee connection to your cause…through programming that links their participation to the achievement of organization goals." But as Bradford Walton, director of communication at The Home Depot, points out, "True associate engagement is a journey, it doesn't happen overnight."
Yes, it's a journey with several paths beyond direct motivation. It requires that you work with leadership during crises to demonstrate to employees that steady hands are at the helm. It requires working effectively with HR, marketing and other departments. It requires demonstrating to the leaders of tomorrow, the younger employees in your force, that you share their values and appreciate their voices. And if you can truly succeed, you'll go beyond mere job satisfaction, creating a legion of advocates for your organization and its mission.
Chapters
Featured Companies
This guidebook features case studies and contributions from companies like: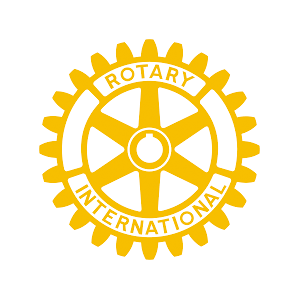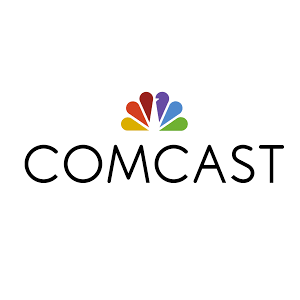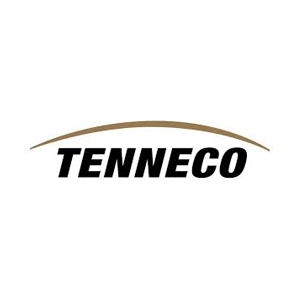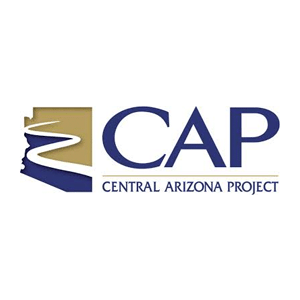 Samples
Here's a sample of some of the exclusive content in this guidebook: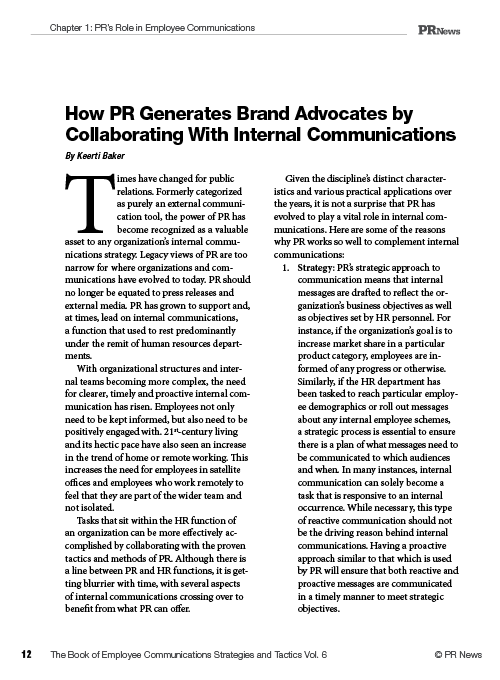 A sample article: How PR Generates Brand Advocates by Collaborating With Internal Communications By Keerti Baker


An excerpt from Everything to Everybody: Communicating With Stakeholders in Every Role By David Quiñones
Buy Now

If you have any questions or would like to order by phone, contact Client Services at [email protected] or (888)-707-5814. All PR News book sales are final.