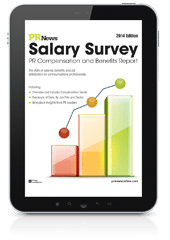 There's an old joke about why it's good to use a credit card when you dine out. The punchline is that you can eat today and delay getting indigestion for four weeks, when your charge card bill arrives. The PR team at Subway likely is having a similar feeling these days.
Jared Fogle, the brand's former pitchman, was sentenced last November to nearly 16 years in prison when he plead guilty to child pornography and crossing state lines to pay for sex with minors. Subway had severed ties with Jared before he fell afoul of the law, yet the connection between the brand and Jared remained in the public's mind. It still does. And unfortunately for Subway, Jared can't seem to stay out of the news for very long. As a charter member of the crisis club, brands are "entitled" to receive years and years of association with crises. There's no statute of limitations at all. So, Subway's reputation likely will be dinged each time Jared's name is mentioned publicly for many years to come.
By early February 2016, as you were chowing down on your 12-inch Subway tuna (hold the jalapeño peppers), you might have forgotten about Jared. The smell of that fresh-baked bread helped, of course. But in late February you received a reminder: Jared made headlines when he and his lawyers asked for a leaner sentence. In his plea bargain, Jared agreed to cop to charges in exchange for a 12.5-year sentence. An Indianapolis judge, however, ignored the deal's terms. Jared's legal team says the judge mistakenly added the years because she thought Jared was involved in producing illegal pornographic films. Of course, legal questions aside, if you think about it, Jared's request for a reduced sentence is in character. Reduced is the operative term here. After all, Jared owes his celebrity to an ability to make himself leaner by eating certain Subway creations, right?
About one month later, in mid March, Jared again became a Google search term when he allegedly was beaten up during a prison riot in an Englewood, CO, jail.
Earlier in the same month, Jared's fabled weight made headlines. Deprived of Subway sandwiches, Jared apparently had added 30 pounds to his frame in just a few months behind bars.
The latest story, of course, you likely know, and instead of Subway being tangentially connected to it, it's a direct hit this time: Jared's former wife, Katie, said Oct. 24 that she's suing the brand, claiming it knew her former spouse had an issue with perversion for some time. Katie McLaughlin alleges in her suit that the sandwich maker had received complaints about Jared propositioning minors for sex as early as 2004, but refused to act on them.
During the whole hubbub with Jared last year, several people, including a former Subway franchisee, said similar things, citing complaints made in 2008 and 2011 about Jared and perversion that were brought to management. In response, Subway opened an internal investigation into those complaints in 2015. It later said it found records of just 1 complaint. The brand looked into the complaint when it was originally filed, Subway said in 2015, but it was unable to find evidence of sexual impropriety. McLaughlin's suit seems likely to reopen that part of the story. Should Subway refuse to settle, its communicators can anticipate having to deal with a fair amount of press coverage over what management knew and when it knew it.
While Subway's financial picture has been unhealthy since last year, it's difficult to quantify how much Jared has cost the brand in lost sales. On the other hand, with restaurant competition fierce, the lingering odor of Jared's troubles surely hasn't helped the brand.
There are two questions for communicators: 1. What do you do when your brand is linked to a crisis indirectly? 2. What do you do when your brand is directly linked to an incident, such as the lawsuit brought by Jared's ex-wife?
In the first instance, standard practice says you apologize sincerely to any victims of the crisis and reiterate your brand is no longer in business with the party or parties involved in the crisis. With the second example, when a lawsuit is involved, you respond to media inquiries as honestly as you can under the circumstances.
A Nasdaq PR Services-PR News survey earlier this year of communicators found nearly 50% of firms lack formal crisis plans; about 60% said their firms fail to hold regular crisis simulations. Considering how long a crisis can linger and the damage it can do to a brand's reputation, those are amazing findings.
Follow Seth: @skarenstein