Remember when the Flip camera appeared on the PR scene in 2007, and was going to revolutionize the way communications pros would shoot and deliver video to stakeholders?
Well, the Flip itself has come and gone, video production technology (along with quality) continues to advance and there's more thirst than ever for compelling visuals that can tell great brand stories. Consider the latest YouTube statistics: Over 3 billion videos are viewed a day on the platform, with more than 700 billion playbacks in 2010. Those are numbers that communicators can't ignore.
Yet an informal pulse taken within the PR community suggests there might be a general case of "visual impairment," as PR pros turn their attention to other forms of content distribution. So PR News decided to explore trends in video production and distribution, to give you a video refresh.
SUBSTANCE STILL STANDS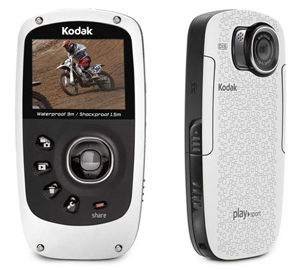 Recommended Point & Shoot
Kodak Playsport Zx5
Features: Replacement for the Flip; waterproof, shoots HD video, easy to share content on YouTube. Retail: $159
When asked about critical new developments in video, both Mike Neumeier, principal of Arketi Group, and Karen Foster, an independent broadcast specialist, emphasize the continued importance of substance—or content—over style.
"It is true that there seems to be a new technological marvel on the market every week that can do everything for you but come up with a script," says Neumeier. The rise in video content sharing, continues Neumeier, has gone hand-in-hand with the relentless technological evolution in professional, high-quality cameras that are available to anyone (see three affordable camera recommendations on page 7).
In fact, Foster argues that improved video technology has created a double-edged sword, with millions of consumers creating and posting their own content to share, which makes it harder for brands to grab their attention with flashy videos of their own.
"If you want to attract a lot of views and engage your audience, content is absolutely the thing you still have to focus on," says Foster. "It can look like it was shot by Spielberg, but if it isn't compelling you will lose the viewer's attention." Both Neumeier and Foster assert that the online viewer will tolerate lesser video quality if the story within the video is compelling.
THE PROS KNOW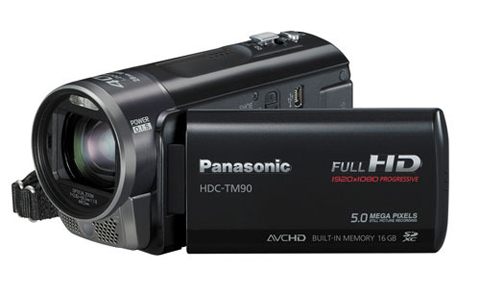 Midprice Recommendation
Panasonic HDC-TM90
Features: 3-inch LCD touch screen; external mic input; optional 3D capability. Retail: $469
Some video producers, however, have a different take. The ability of DSLR cameras to shoot full-frame HD video allows a shooter to create engaging images that present a company and its story in the best light, says Dane Frederiksen, principal at Digital Accomplice, a video production company. However, that improved technology raises the bar for PR pros, a bar that might be too high. "Tight, fast editing and great music selection also make or break a video, which underscores the importance of not doing it yourself," says Frederiksen. "The Internet is a crowded marketplace, and average just doesn't cut it anymore."
But, says Neumeier, if your communications budget doesn't allow for professional help, you could concentrate on one misstep that often befalls communicators: poor audio. "Audio really needs to be good. The consumer won't forgive poor audio quality. If it is difficult to hear, they will tune out immediately," he says. Therefore, while high-quality cameras are being released with built-in audio, if you're producing your own video, it might be smart to invest in products such as lavaliers and even boom mics.
BACK TO BASICS
Pro-Quality Recommendation
Canon Vixia HF M40
Features: Headphone and microphone terminals; choice of recording in four different directions: mono, stereo, wide and synced with zoom. Retail: $699
Furthermore, along with a compelling story and quality audio, our three experts say you should focus on another basic: video length. Specifically, short bursts of 60- to 90-second videos are more likely to engage consumers than one longer video.
Viewers are more willing to commit to a short, interesting video, and once engaged by it, are more likely to click through to other content," says Neumeier. This can be especially beneficial on YouTube, where numerous videos can be linked with each other to spread a single message.
SMART DISTRIBUTION
How video is presented on YouTube also plays an important role in determining its popularity. Remember, while YouTube is free and is an ever-expanding home for video consumption, that doesn't necessarily mean that viewers are willing to watch something just because a company uploaded it. In terms of SEO, the Google-owned YouTube can play a huge role, and a video's message needs to be expressed in a well-thought-out title.
As Neumeier says, "Today, creating and distributing videos isn't expensive and is much easier than ever before. But organizations make a mistake by slapping it up. Instead, put a little thought into the title, think about what people will actually search."
Frederiksen echoes the need for strong delivery. "Video distribution can be free or bought, so if you go with free, the real cost of distribution is a commitment to make it distribution worthy."
On that end, Frederiksen recommends:
• Know what you want viewers to do after watching a video;
• Create your video with just one main thought per video; and
• ABCC: Always Be Creating Content.
The bottom line: If you want to capture the viewer's attention, you have to create a strong, meaningful message and give them a reason to watch.
So while there is plenty that is new in video, the old adage still reigns: Good content is indeed still king. PRN
CONTACT:
Mike Neumeier, [email protected]; Karen Foster, [email protected]; Dane Frederiksen. [email protected].