The U.S. job market is looking up. Data released by the government on March 15 shows that the layoff pace is slowing and employers are adding workers. In fact, the U.S. economy has added 1.2 million jobs in the past six months, the fastest pace of hiring since 2006. And there's no question that PR job opportunities are on the rise. On the PR News Job Board alone, there are some 1,600 jobs listed.
But for every communications job, it seems, there can be a huge number of applicants. Steve Seeman, senior VP and director of human resources at PR agency Makovsky + Company, says he can receive hundreds of applications for one position. So to get his attention, résumés must include basic do's that will want him to read more.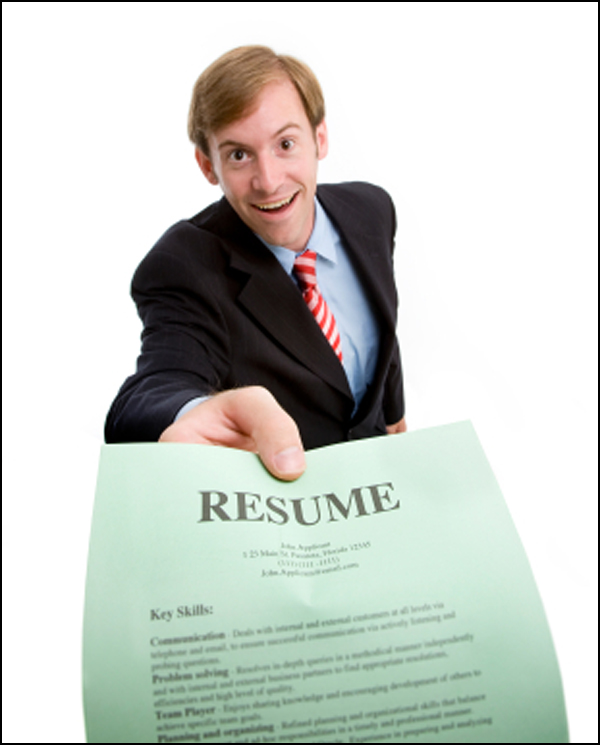 On average, says Jessamyn Katz, VP at communications recruiting agency Heyman Associates, a hiring manager looks at a résumé for less than 30 seconds to decide whether it warrants further examination.
But just what will get your résumé more than the seconds-long look?
Katz says she focuses on three main things: The ability to clearly communicate functional strengths; a clear scope of an applicant's current role; and career progression and trajectory so far.
PR News looked into which PR résumé "do's" just might get you hired, and which "don'ts" will put your résumé—and your chance to work for the company you applied for—"on file" for eternity.
We asked Seeman, Katz and Mindy Gikas, senior VP of human resources & recruiting at Ruder Finn, to weigh in.

You're Hired
• Start your résumé with a summary. "I'd like a concise, two-sentence summary of who you are, what you are and where you are," says Seeman.
• Highlight accomplishments. Seeman says he wants to read about what PR successes you've had—for a client, your agency or in an organization.
• Make important information jump out at the top. Namely your title, company information and specialty, says Gikas. "If I can't see that in a 10-second glance, I won't go any further," she says.
• Demonstrate the growth that you've had. Seeman says to show a steady 45-degree trajectory—not just in title, but going from foundational work to being a more strategic work-mentor to colleagues.
• Have a logical chronology of your work history. "It can sometimes get confusing if someone has done some freelance or consulting work," says Gikas.
• Keep your résumé to two pages. This is where having a LinkedIn page is advantageous, says Gikas. "You can link to LinkedIn, where you can go into much more detail about your work history, etc."
• Be specific about education. If it's a junior position, Seeman likes to see a GPA.
• Include social media links. Seeman is happy to see a person include their LinkedIn, Google+, Facebook and Twitter links because it shows an understanding of the value of social media.
• Think about keywords on your résumé. Keywords count: If you're applying to a PR agency, for example, include hot-button words: "agency experience," "clients" (name several), "billable hours," "project management," "client profitability" and "team leader." Use appropriate keywords for other opportunities.
• Include volunteer work. This is big with PR agencies, particularly if you're lending your communications talents to charitable organizations, says Seeman.


We'll Keep Your Résumé on File
Your résumé will head straight for the "file" if you do the following:
• Be vague. "People will write that they are a client executive, but won't tell the practice they've worked in," says Gikas.
• Provide a laundry list of job responsibilities. Seeman says every résumé seems to have 4-5 bullets about what the applicant does. "I, as an HR professional—as well as every hiring manager in each of our practices—know what the 4-5 job responsibilities are for certain positions. I don't need them regurgitated back to me on a résumé."
• Be overly creative with the résumé format. Many organizations have automated résumé systems, and special formatting sometimes will make a résumé unreadable, or makes it too much work to figure it out, says Gikas.
• Send a résumé without a cover letter. Case closed. (See the sidebar for cover letter tips.)
• Leave gaps in employment unexplained. If there's been a lot of movement in your career, explain it well, says Seeman. "We understand that these are turbulent times, and companies have been downsizing," he says. "But short job tenure and gaps are an automatic red flag: Is this person a job hopper?"
• Link to your Twitter account and then have your tweets protected. "If you're posting inappropriately then you don't belong in communications," says Seeman. Note: Gikas says she doesn't typically check social media links unless they are on the résumé.
• Make your résumé a replica of your LinkedIn page. Gikas says this is a waste of her time.
• Put every single job you've had on your résumé. Instead, Gikas recommends adding a general summary about prior experience at the end of your résumé.
Then there are the obvious résumé shortcomings, like a failure to customize a résumé or cover letter. "I can't tell you how many times I've received a résumé or cover letter with 'personalized' information included that was copied and used in a previous application," says Gikas.
Katz says we'd be shocked by basic mistakes that occur often, like the failure to include a cell phone number and personal e-mail address on a résumé. Shocking indeed.
CONTACT:
Steve Seeman, [email protected]; Jessamyn Katz, [email protected]; Mindy Gikas, [email protected].
Follow Scott Van Camp: @svancamp01