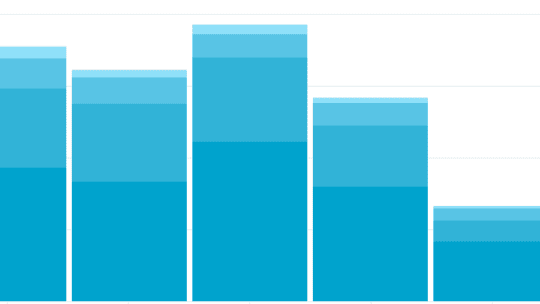 This week's PR Roundup looks at the current state of measurement for the PR industry, why corporations and leaders are choosing to stay quiet on the Israel/Palestine conflict and how senators show public support for the United Auto Workers.
Muck Rack Releases PR Measurement Report
What happened: This week Muck Rack, platform-friend to journalists and PR professionals alike, released its 2023 State of PR Measurement survey results. The report surveyed 1,034 PR professionals on preferred measurement metrics, common challenges and more. 
The report showed a strong executive interest in PR activities, with 70% receiving communications briefings at least once a month, but justifying value to stakeholders remains a top challenge facing PR pros. This data underscores the importance of effective measurement tools and techniques. 
Other key findings included:
Sixty-six percent of PR pros say that producing measurable results is critical to increasing the value of PR among stakeholders.
PR pros use an average of eight reporting metrics. Primary ones include stories placed and research/impressions.
Brands and agencies agree on the top three most important metrics: number of stories placed, reach/impressions and key message-pull through. Still, CCOs and other communications leaders rank website impact higher than those outside the C-suite. 
Communication Lessons: Measurement remains one of those painful—yet essential—tactics for all communicators. Because of the bevy of measurement metrics and tools, it's easy to get lost in the data. However, being able to communicate that data to leadership, clients and other stakeholders is necessary for a successful campaign or messaging run.

"Our research found that producing measurable results continues to be the hallmark way PR professionals can increase their value inside their organization, yet doing so continues to be a top challenge," said Gregory Galant, cofounder and CEO of Muck Rack. "Metrics like volume of coverage, impressions and key message pull through certainly matter, but if our aim as an industry is to show PR's impact on business outcomes, we need to embrace measurement tools that can help us better tell the whole story."
Corporate America's Lack of Response to Israel/Hamas Conflict
What happened: On social media, the conversation surrounding the Israel/Hamas conflict has been anything but quiet. Individuals post their support of either Israel or Palestine or both or none, trying to make sense of exactly why violence continues to be the answer in the war-torn area. 
However, unlike during the Russian invasion of Ukraine, brands and business leaders have stayed largely silent, seemingly preferring to disengage from any and all support for either side or philosophy. 
Human rights organizations, which typically refrain from commenting on the messaging of corporate America, have made their disappointment known. According to an article in Al Jazeera, "Anti-Defamation League CEO Jonathan Greenblatt told CNN in an interview this week that the response of corporate America had been 'disappointing at best, disastrous at worst.'"
Communication Lessons: Many leaders in the PR industry have done the opposite, engaging their employees and openly expressing their emotions and beliefs surrounding the conflict. 
Curtis Sparrer, principal and co-founder of Bospar says he's disappointed other brands are not responding to what has happened to "one of our closest allies (Israel)."
"Why are brands not speaking up? Cowardice is the short answer," Sparrer says. "The long answer: they don't think it's about them and believe many Americans don't care enough to risk any blowback. At this moment companies need courage more than ever."
This week Sparrer's group worked with client WalkMe for an appearance on CNBC to talk about the war's impact. 
Alex Slater, founder and CEO, CLYDE, sent staff an email discussing his feelings about the situation after the immediate aftermath of the initial Hamas attack. He offered his honest, emotional reaction and offered links to employees on how they could help those affected. 
"I think most brands don't comment on the Israel/Hamas war because there's a misguided belief that leaders need to come to their employees with a definitive and sometimes extreme position on the governments or groups involved," Slater says. "Neither of these are true nor required."
Slater says employers and the communicators that represent them need to focus on the responsibility of providing a safe, equitable environment for all employees. 
"At this point in time, it is imperative to create those safe spaces and protections, through public commitments and statements, for Jewish, Palestinian and/or Muslim employees." 
Senators Show Solidarity with UAW
What happened: In what appears to be a show of solidarity with those United Auto Workers on strike, 34 U.S. senators introduced a resolution on Oct. 19 asking Detroit automakers to work on good faith negotiations and offer workers a fair contract. 
"Whereas the Big Three automakers are providing their Chief Executive Officers with exorbitant compensation packages while autoworkers continue to fall further and further behind," according to the resolution.
President Joe Biden also joined the workers on the picket line in late September, becoming one of the first U.S. sitting presidents to do so. 
Communication lessons: Choosing a side remains one of the most powerful tactics in politics. While most Americans hope politicians are fighting for the little guy because they believe in the message, it can't hurt that lots of these little guys (and gals) are voters. And signing your name on the dotted line for support makes a lot of difference when it comes to public opinion on selected topics. 
Dan Rene, strategic communications counselor, Dan Rene Communications (DR Comms), says seizing the opportunity to advocate for labor rights and higher wages resonates well with the public. 
"It's crucial for elected officials to connect with the needs, challenges and aspirations of the working class to maintain their positions," Rene says. "Choosing to support underpaid workers over perceived corporate greed is an obvious choice. Being seen as champions of fairness and advocates for the people, especially in contrast to corporate interests, can work in their favor."
Rene, however, does acknowledge that it should also be reasonable to assume that some of these legislators receive support from the UAW—which may force the question of why didn't they express their support sooner? 
"Any potential backlash against these senators from those who oppose the strike should be offset by the direct support that unions offer during their reelection campaigns," he says. "It seems the UAW's investment has proven to be worthwhile."
Rene also offers the fact that while offering a verbal resolution for the workers is one way to show support, it also demonstrates that leadership is missing the opportunity to fix underlying issues. 
"Leaders in Washington should be addressing issues like inflation and supply chain disruptions, which directly impact both businesses and workers," he says. "These are complex challenges with intricate solutions that can be challenging to communicate and work toward."