Since its premiere in 2007, Matthew Weiner's "Mad Men" has become one of the most popular shows on TV. The stylish '60s drama is coming to an end in the next few weeks after six successful seasons and having garnered millions of fans. If you are a fan of the series, then the names Roger Sterling and Don Draper should be synonymous with charisma and style even though they come from very different places. Roger inherits his father's advertising agency and goes on to be a partner at the new firm of Sterling Cooper Draper Pryce. Meanwhile, Don adds a dark spin on the classic American rags-to-riches story, rising to the heights of an industry having started off with little more than his ambition and creativity.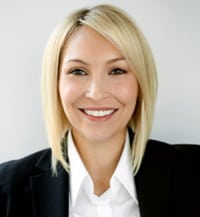 Their characters' journeys—both personal and professional—have a lot to teach executives working in the larger business communications industry and beyond. At their foundation, both advertising and public relations are the art and science of effective communication to consumers. Executives who ignore these disciplines' lessons do so at their own peril.
Both Don and Roger lead their agency forward with irresistible charm and an ability to delegate authority; Roger handles things on the account side of the business while Don crafts the creative strategy. As character studies, both Roger Sterling and Don Draper are inspirational for the C-suites, and they can follow their strategies to take their firms to the next level.
So, what can C-suites learn from "Mad Men" about business, public relations and profits? A lot, as it turns out.
1.    Learn What Your Clients Truly Need
Roger Sterling, and later, his protégé Pete Campbell, knew what their clients' needs were and what problems were they looking to resolve before they walked through the agency's door. It's what good people on the account side of business communication are experts at. When a client approaches you, as opposed to one of the many other agencies out there, it means that you are offering something that they want for their business. Roger was always two steps ahead of his clients and conducted thorough research prior to his meetings with them. He studied the client's demographics, their needs and the problems that they were facing. This in-depth knowledge gave him the confidence to offer the client the most effective advertising plan.
Don Draper might have made the impression to clients during a pitch in the boardroom, but it was Roger Sterling's client-side work that made his wild creative director's own so extraordinary. That's what marketers and C-suites need in today's world. They need to capitalize on opportunities and to research the market in order to target an audience that will truly be moved by the campaign. The central idea here is to make sure you conduct relevant research on the client's needs and their target audience so that you are able to make the most of your advertising efforts.
2.    Keep Up With the Change
The world is digitizing, which means that new technologies are being introduced and the old ones are becoming obsolete. Every PR agency should integrate new technology into their practices, as it will help them unlock new levels of success. If you will not learn to accept change, you will not be able to do something greater than you are already doing. For those of us who've watched Roger's evolution during the show, the late '60s saw him making a lot of changes. Ironically, after being something of a trailblazer early on in the show, recent seasons have shown a Don who's been relatively slow to adapt and stuck in his ways. Time will tell if this causes his downfall or not.
This matters a lot in public relations and advertising as we see the digital world advancing quickly. One clear example of the pace of change is the rise of social media. Businesses today must have a proper social media plan to help clients reach out to a greater audience and maintain relevance in the market. If an agency doesn't offer something new, why would a client choose them over another?
3.    Break Free from the Usual and Up Your Game
Remember that episode from the first season where a cigarette manufacturing brand hired Sterling Cooper to create their advertisements? The episode is the epitome of embracing change. Agencies should be creative and they should be able to present brands, products and services in a unique way. The customer of the 21st century doesn't want to see the usual stuff. They want to be moved by ads that are meaningful to them. In order to do so businesses have to bring creative ideas to the plate.
It's no longer about promoting the product, but about promoting the brand image that the product portrays. Sterling Cooper was asked to make people believe that smoking doesn't kill and instead of showing statistics, the agency worked on promoting the unique selling point (USP) of the cigarette, telling customers that "it's toasted." Every cigarette is made by toasting tobacco but not every brand sells its cigarettes on this fact. The idea that you should take away from this episode is not to run after traditional ways of promoting a brand, but instead think of something no one else is doing that will allow you to sell your client's products and services.
4.    Put Yourself in the Place of a Customer
Successful businesses don't promote facts and figures; instead, they promote solutions. Customers in today's fast-growing world don't want to know what a product offers, but they want to know what is in it for them. "Mad Men" fans would know what this is about, as Don Draper always put himself in the place of customers before developing his creative strategy. If you truly want to know what a customer desires in a product or what would drive a customer to buy something, then think about their wants and needs. If it is a wine that you are selling, then don't tell the audience how good it tastes, show them how good it feels to be a person who drinks it in the fullest sense of the word. Don Draper famously takes this a step further saying that the key to advertising was offering consumers "freedom from fear." He had a way of being philosophical but it's really quite simple: put yourself in their shoes and give them the unique value you'd want in their place.
5.    In the End, It's the Return That Matters
"Mad Men" isn't only about its charming characters, it's also about impressive lessons for the C-suites. An ad agency–any business, really–should measure their success based on objective data so that it is able to achieve them continuously. Measurement of successes also allows agencies to learn from their mistakes. Take big data technology, for example, which allows businesses to learn from the market dynamically. With this data's help, businesses can target appropriate audience demographics and maximize ROI. This means that firms should conduct ongoing research on available market data, devise effective strategies and be ready to respond to their customer base when need be.
The technology and the customers might have changed, but the core concepts of business communication in public relations and advertising will remain evergreen. Even if "Mad Men" involved concepts that are outdated, the series still holds crucial lessons for C-suites and will help them evolve in this quickly-growing digital age. The series is going to end, but it will leave behind the some of the most effective lessons from the fields of advertising, marketing and public relations, all of whose insights executives at large can continue to take advantage of.
"Success comes from standing out, not fitting in." - Don Draper
Erika Kauffman is the general manager & executive vice president at 5W Public Relations. With over a decade of experience in communications and management at 5W, Erika is an integral part of the firm's leadership team and oversees a number of industry practices at the agency. Follow: @5W_PR