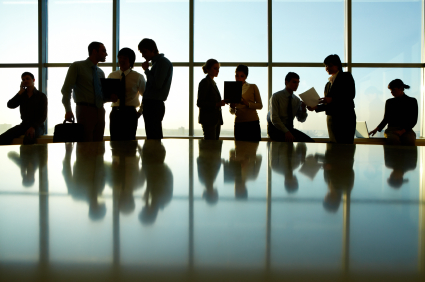 Badge of honor or occupational hazard? CareerCast says PR executive is the fifth most stressful career path, up from seventh in 2012.
In ranking the 10 most stressful jobs, CareerCast used methodology that considered 11 different job demands, including travel, growth potential, deadlines, working in the public eye, competitiveness and meeting the public—all of which are integral parts to being a successful PR professional.
Fortunately, communicators (ideally) don't deal with the other criteria—physical demands, environmental conditions, their own life at risk or life of another at risk (which is why enlisted military personnel was deemed the most stressful job overall).
"Public relations executives are masters of damage control, thus need to be able to think and act quickly under stress," said CareerCast. "The profession lives in the public eye, and it's also one of the professions attracting the most college students, which makes landing and keeping a good job that much more difficult." The site reported that the median salary for PR pros is $57,550.
The PR career path is not all doom and gloom, however. According to the 2012 PR News Salary Survey, within PR, budgets were up, and the focus on digital/social media was driving more hiring of communications pros. Agencies were also seeing an increase in business. And, despite the stress, PR pros were generally satisfied with their jobs, with 87% reporting that they were moderately to very satisfied with their jobs.
However, even with PR budget increases and a generally optimistic business outlook from agencies in 2011, close to 40% of Salary Survey respondents did not foresee a salary increase, and bonus plans remained elusive, as well. As the economy appears to right itself, PR pros are optimistic for a better—and less stressful than projected—year ahead.
Help us take a deeper dive into the state of salaries, benefits and job satisfaction for communications professionals by taking the 2013 PR News Salary Survey. (For your time and feedback, we will provide you with a copy of the PR News Special Report: "Media Relations in the Social Networking Age.") 
Follow Bill Miltenberg: @bmiltenberg