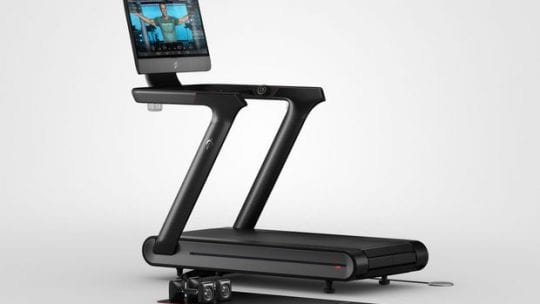 From a PR viewpoint, Peloton is a good news/bad news story. First, the relatively good news. Peloton apologized yesterday (May 5) for failing to act promptly on reports that its secondary line of equipment, treadmills, is potentially dangerous. Also, the company yesterday recalled all its treadmills and will halt sales of one treadmill model. That model, Tread+, is linked to the death of a 6-year-old.
The bad news: Peloton took weeks before its moves yesterday. It repeatedly denied calls from politicians, federal regulators and others to act.
Peloton's botched response seems likely to become part of the curriculum for college classes on PR crisis. In addition, Peloton's inaction is very similar to the poor crisis behavior of other brands.
Listen to the Room
It's not as if Peloton was caught unaware. Plenty of actors urged the company to halt sales of treadmills, recall them and check for safety issues.
For example, the chair of the House consumer-protection subcommittee urged the company April 18 to recall its treadmills and stop selling them.
In an advisory April 17, the federal Consumer Product Safety Commission (CPSC) said the same thing. In addition, it said consumers with small children and pets should halt use of the treadmills.
And there's another way Peloton was not alone. CPSC said the number of injuries from treadmills, not only Peloton's, prompted it to investigate the category. There were 22,500 treadmill-related emergency-room visits in 2019, the CPSC said. Between 2018 and 2019, 17 deaths were linked to treadmills, it added.
'Outrageous'
Besides political voices, another player in the drama, the magazine Consumer Reports, sang with the chorus. The magazine, which tested and reviewed the Peloton treadmill, according to the Wall St. Journal, pronounced Peloton's handling of the situation "outrageous."
Sounding like a PR pro, the magazine's manager of safety policy, William Wallace, told the Journal April 19, "What Peloton should do is make sure that its customers know the company is putting safety first and that it's going to make them whole."
How did Peloton react to all of this? It went against nearly everything in the PR crisis 101 handbook. Instead, as many others have done, it stuck to an outdated and ineffective crisis-response approach: Deny, deny, deny and deflect.
Mistake 1
The company characterized the CPSC's advisory as "inaccurate and misleading."
This is reminiscent of Mark Zuckerberg's initial reaction to allegations that Russian agents used Facebook to influence the 2016 U.S. presidential election.
"To think [Russian content on Facebook] influenced the election in any way is a pretty crazy idea," Zuckerberg said 2 days after Election Day. In response to another question, Zuckerberg said there was only "a small amount" of fake news on Facebook.
Eventually, Zuckerberg admitted he was wrong.
Similarly, Peloton CEO John Foley penned his company's May 5 apology. It read in part: "I want to be clear, Peloton made a mistake in our initial response to the Consumer Product Safety Commission's request that we recall the Tread+. We should have engaged more productively with them from the outset. For that, I apologize."
An aside: Are you wondering how a company can ignore a CPSC notice? Companies generally comply with such advisories. As the Journal reports, public clashes with this federal body are "rare." Still, the CPSC lacks authority to order companies to recall a product.
Not only did Peloton blast the CPSC's advisory, initially it attempted to slow the group's work. It refused to release the 6-year-old's identity to the CPSC.
"Government agencies shouldn't have unfettered access to consumers' private information," Foley wrote April 17. And another double down: "I am proud that we took a stand to protect [the family's] privacy," he added.
CPSC obtained the boy's identity with a subpoena.
Mistake 2
Peloton dug in.
Foley wrote April 18 that the company had no plans to recall its treadmills or halt sales.
While the magnitude of death from Boeing's two 737 Max 8 crashes–346 people died in Lion Air flight 610 (Oct. 20, 2018) and Ethiopian Airlines flight 302 (March 10, 2019) disasters–can't compare to the issues from treadmills, there's a similarity. Like Peloton, Boeing also refused, until forced, to ground the 737 aircraft in the US, even after aviation authorities all around the world did so.
Mistake 3
Peloton deflected blame. Early on, the company said its treadmills were fine as long as users followed directions. Safety recommendations, the company said in March, call for users to keep pets and young children away from the treadmill and removing its key when not in use.
"We need your help" to make sure the Tread+ is operated safely, Foley wrote in a March letter to customers in the wake of the 6-year-old's death.
Again, a painful memory from Boeing. The company didn't explicitly blame pilots for the deadly 737 Max crashes, though it was strongly intimated.
A second and more direct example of the blame game. Then-Wells Fargo chief John Stumpf initially put the bogus credit card scandal on the heads of a select group of mid-level employees. He even told Congress that the bank's culture was sound. His line was that few bad apples had ruined things.
To say that tactic didn't work well on Capitol Hill is an understatement. Just a few months later Stumpf was out at Wells Fargo.
Now, five years later, federal authorities continue to debate adding to the fines and penalties Stumpf's paid already.
The question for Peloton is how this scandal dents the reputation of its main business, which is its exercise bicycles, demand for which jumped during the pandemic as private gyms closed. Treadmills are roughly 12 percent of Peloton's equipment sales revenue, per the Journal. Even with the decline in Peloton's share price that occurred yesterday as a result of the news, shares were about twice the price as they were prior to the pandemic.
Seth Arenstein is editor of PRNEWS and Crisis Insider. Follow him @skarenstein