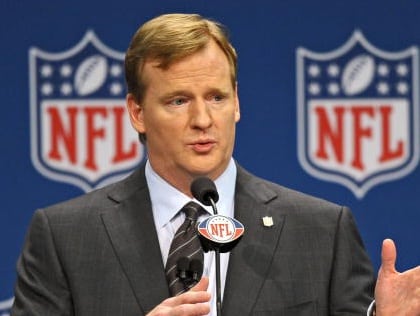 The National Football League's front offices are at their highest crisis tipping point since the season started five weeks ago. Since the Tennessee Titans COVID-19 outbreak began Sept. 29, other notable cases have emerged. These included big-name players such as Cam Newton, quarterback for the New England Patriots, Stephon Gilmore, cornerback for the Patriots, and several players from the Las Vegas Raiders and New York Jets. 
The NFL had the good fortune of six months of lead time since coronavirus emerged to develop a plan with the NFL Players Association. It also has had the benefit of seeing how seasons and tournaments played out with other major league sports, including the NBA, NHL and MLB. If you remember, not too long ago, the MLB dealt with a COVID outbreak. 
And yet, football fans and players are left with a glut of silence from the NFL. The lack of information and messaging is allowing for much speculation among fan communities on social media. No one is happy. 
The NFL dealing with COVID pic.twitter.com/wXLbIsmyI8

— Taylor Nigrelli (@Nigrelli93) October 7, 2020
Not sure the NFL wants to do this, but at what point would it make sense to give everyone a bye week (or two) to cool off these COVID cases? Is there a number of positives league-wide they'd have to get to?

— Pat Gallen (@PatGallenCBS3) October 7, 2020
The NFL and Roger Goodell are a straight joke. Cares more about $$$ than player safety it's completely obvious. Starting QB gets the virus and they reschedule the game by 1 DAY when Covid has an incubation period of 4 days

— Patriots Militia (@PatsMilitia) October 7, 2020
A Different World
As we wrote last week about President Donald Trump's COVID-19 diagnosis, the less information provided, the more media and public speculation churns. The NFL seems to be avoiding the pleas of fans, who are looking for postponements and possible forfeitures of games. Many are wondering why teams do not have to quarantine for 14 days when a player tests positive, like the rest of the world. The message appears to be that the NFL is making up and following its own rules, and all the fans can do is watch. 
Fans may wonder whatever happened to just fist bumps? Mid-field hugs and high fives still seem the norm after games end. A recent photo surfaced of NFL megastars Kansas City Chiefs' quarterback Patrick Mahomes and New England Patriots' cornerback Stephon Gilmore exchanging words in a close face-to-face contact after a game earlier this week. Gilmore has since tested positive for COVID-19, putting football fans on edge. 
I can't believe it but Stephon Gilmore has tested positive for Covid

Here he is with Patrick Mahomes on Monday.

The NFL is in serious trouble. pic.twitter.com/JZCoTF5cQM

— SAVAGE BOSTON🍀 (@SavageBoston) October 7, 2020
Players Also Look for Guidance
A lack of information can cause issues for employees. And when staff, in the NFL's case—players and coaches—are left in the lurch, people start to talk. 
The Buffalo Bills experienced a very confusing week, with a game scheduled against the COVID-ridden Tennessee Titans Sunday. Fans looked for the league to reprimand the team with a forfeit or other action since players worked out at an alternate facility after their own was closed due to the outbreak. Players have been testing positive all week, the latest case on Oct. 8. 
Fans remain worried about the game, including the safety of players as well as when the game can and should be played. The league finally stepped in Thursday night, saying the game would be moved to Tuesday. However, with no decision communicated by the league until late in the week, not only fans, but players were left without answers regarding game day.. 
Buffalo Bills' safety Micah Hyde told the media, "We know what is going on [from social media], but we are not hearing anything from the league."
"I have been told we have no idea what's going on."

Micah Hyde is like the rest of us: wondering if and when the #Bills game against the #Titans will be played.

"It's a difficult situation, but then again it's 2020. Expect the unexpected this year." pic.twitter.com/ofNs6vhpTy

— Jon Scott (@JonScottTV) October 8, 2020
As of today, the schedule seems to be set for the week. But as more positive tests arrive, and without players and staff in a bubble, the league will need to figure out a faster, more effective way to deal with the resulting chaos and uncertainty.
Nicole Schuman is a reporter for PRNEWS. Follow her @buffalogal