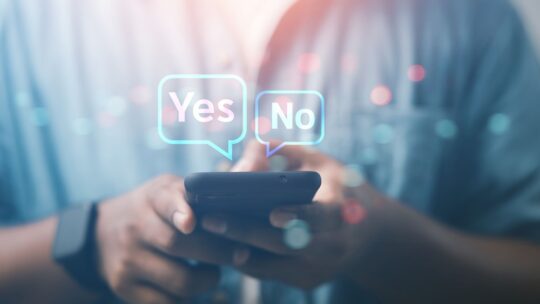 Mother's Day can be a joyous occasion. Many brands take the opportunity to connect with customers through sales, giveaways and events.
However, some people have acknowledged the hardships and painful memories that surround Mother's Day. For those who have lost a loved one, suffered a miscarriage or experienced a tragedy, constant bombardment of Mother's Day ads stir complicated feelings. 
For example, in an essay for Elite Daily, Annie Foskett reflected on discovering that her mother had one week to live. Soon after, she received a Mother's Day email. It triggered her. As she boarded a train home to visit her mother, Foskett checked her phone. On it was an email with the subject line: "Time Is Running Out! Shop Now for Mom!"
Foskett received Mother's Day email ads for weeks, but this one "felt like a cruel joke."
Listening to Your Community 
Seeking inclusivity, some companies now offer customers the chance of opting out of Mother's Day notifications. Albeit slightly controversial, the move has received mostly positive feedback.
Romina Ederle, head of PR and communications at Canva, maintains this practice reflects one of the company's core values—to "be a force for good" and "a good human being." 
"Listening to our community to make our platform better and to have a greater impact has been a core part of our mission from the very beginning," Ederle adds. 
Likewise, Etsy began offering an email opt-out last year.
"We understand that Mother's Day can be a difficult day for many people," says Becky Auslander, head of global consumer communication. "We wanted to give our buyers an opportunity to not see Mother's Day emails if they prefer."
The Process
Canva makes the opt-out process simple, according to Ederle. It sends an email alerting customers of the option.  
"The magic really happens when they log into their Canva account and go to our new email preference center, where they're able to then select what communications they'd like to receive from us," says Ederle. It cements the idea that Canva is thinking of ways to serve all its customers, Ederle adds.  
Inclusive Marketing
Many patrons appreciate brands like Canva and Etsy offering the option of opting out of certain email blasts. 
"We have had an overwhelmingly positive response from our buyer and seller communities," says Auslander.  
Similarly, Ederle acknowledges Canva customers lauded the opt-out option. 
This is why I love @canva. I am one of many who has come to dread Mother's Day, and the marketing is nearly impossible to avoid.

This is what happens when your marketing team has empathy. pic.twitter.com/mSkLji5bKR

— Liam Carnahan | SEO & Content Strategist (He/Him) (@liamcarnahan) April 15, 2022
Ederle says since the community "genuinely appreciated the thoughtfulness" of the email preference center, Canva will continue offering the opt-out choice.
And while she acknowledges it's an inclusive step forward, Ederle knows more work is ahead. Since launching the Mother's Day opt-out, Canva has heard from customers suggesting it add other holidays to the option.   
"We'll continue to listen to our community and evolve our email preference center to give even more control [to users] over promotional communication for the months to come," Ederle says.    
Andrew Byrd is a media associate at PRNEWS