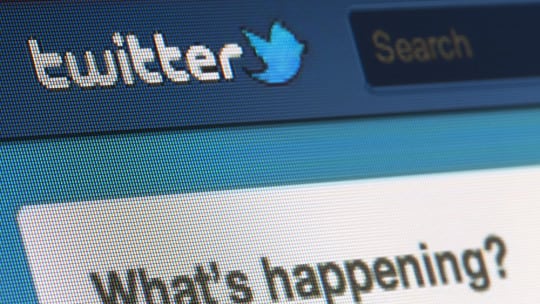 Attending social media conferences is a must for social media practitioners like me to keep up with all the things we deal with in our jobs. Friday, August 10 in San Francisco felt like summer camp when I walked through the conference room doors of the PR News Social Media Summit. Having time to network with other social media masterminds, engage in roundtable discussions and hear from some of the best presenters in the social media business brought on all of the Friday feels.
So when Nina Mishkin, brand and content strategy lead at Twitter and Susan Chang, head of social media at Dropbox stepped on stage, I had to hold myself back from rushing them for autographs (eSignatures of course—I am the head of social at DocuSign after all)! Together, they spoke on the necessity of capturing attention in a crowded timeline, the importance of proactive social care and how brands today need to thoughtfully participate in cultural moments.
Knowing that marketing your product and its features are table stakes, here is what it takes to stand out, win the moment and the customer on Twitter in today's attention-based economy:
Connect to your audiences aspirations and emotions. This means having a conversation. It also means inciting a conversation by giving your audiences a reason to play with your content in the first place. One-to-one conversations are valuable, and one-to-many conversations equally so.
Establish a direct relationship with your audiences. Proactive social care can simultaneously be helpful and playful. When Dropbox had to sunset some of its key features, users weren't happy. By acknowledging and aligning with those users on Twitter, however, Dropbox let those users know that they weren't happy about the decision either. This needn't be all doom and gloom, either. The digital storage company participates in cultural moments on Twitter when appropriate, too, whether that means retweeting Neil deGrasse Tyson or dropping obscure Star Wars references on May the 4th.
Create a positive association between your brand and audiences with relevant content that is both short-form and high impact. Thumbstopping content on Twitter is short and sweet, with video still the reigning medium for brands to instantly absorb information. A short, looping GIF with the message clearly communicated in the first second will do all the talking, as will a cinemagraph—an image with one subtle animated element. Mishkin used the example of syrup slowly dripping from a stack of pancakes as an example of the cinemagraph's power. These are videos anyone can make using a suite of smartphone apps or other limited resources. The important thing to remember is that there's not a high bar to get creative with your visual storytelling on Twitter.
In real life, aren't conversations the cornerstone to relationships?  Companies seem to forget that social media allows a company to have two-way conversations. Sadly, many are still using social media to distribute instead of having actual conversations. Rather than talk at our audiences, we social media marketers need to think about authentic ways to have engaging conversations with them.
Follow Caitlin: @caitlinangeloff