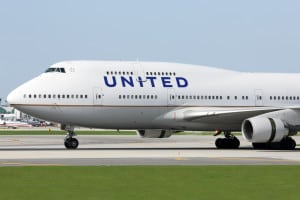 It seems a given that communications has risen in stature recently. As communicators are expected to take the corporate temperature, their influence has spread throughout a company. That's one of the conclusions contained in the Arthur W. Page Society report, The CEO View: Communications at the Center of the Enterprise (2017). This has led CEOs to increasingly rely on chief communications officers (CCO) "not just for occasional counsel and advice, but also as key leaders and contributors playing a critical role alongside other C-Suite members in creating and implementing company-wide strategy," Page president Roger Bolton has argued in our pages ( PRN, May 15, 2017).
This rise in prominence of communications and PR led MillerCoors CCO Pete Marino to return to the discipline after working in other areas. Indeed, Marino reports to MillerCoors CEO Gavin Hattersley. "One of the reasons I wanted to come back to communications was because the industry was changing for the positive," he tells us in part II of an interview that coincides with Page's latest New CCO podcast. [Part I of the interview ran in PR News, June 26, 2017. The podcast is available at: http://bit.ly/2rTn1rm] "When I started in the mid-1990s, communications was definitely the proverbial red-headed stepchild of whatever function it was part of…"
Ironically, though, communications' stature has risen due, in large part, to the need to contain crisis and protect brand reputation. To paraphrase Dickens, "It's the best of times for communicators because it's the worst of times." For Marino, "a lot of [PR's rise] has to do with the role and impact that social media has played for brands...when you think about reputation management and what Warren Buffett said, ("It takes 20 years to build a reputation and 5 minutes to ruin it."), that 5 minutes is probably down to about.5 seconds today… communications needs to be the eyes, ears, heart and soul of the company...because…the court of public opinion is much more influential and punitive than the court of law can be."
Why PR Blunders Still Happen
True, social media's ability to amplify a crisis fast has made communicators a hot commodity. A question: If CEOs know the importance of communications and how quickly social can go on the attack mode, why are PR disasters, such as United Airlines' incident with Dr. David Dao, still happening? "Certainly there always are going to be one offs or two offs," he says, adding, And "enlightenment [about communications' importance] is still to come for some companies."
"The way United correlates with [MillerCoors] is that anytime you have a company with thousands of employees, you're at the risk of someone having a bad day, someone getting set off on the wrong thing," he says. "The company needs to take responsibility for all of it." While Marino believes "in many situations the person who instigates [the incident] has to be partially responsible, the brand has to stay above the fray or you're back on your heels all the time."
Going deeper, he says, "I almost guarantee the communications function at United gave its leadership team swift and accurate advice that probably would have taken out a lot of the vitriol from the [public's] response very quickly." What prevented United from responding quickly and well, he says, likely stemmed from union and H.R. concerns.
Following from that we ask about messaging at MillerCoors. You have a message you want to disseminate, how do you do it? "For us, issuing a press release is mostly to get something on the record," he says. "We'll ask, 'What's the best way to get this ball rolling?' We might pitch it to a reporter or several or put it on the blog."
The MillerCoors Blog and Transparency
Speaking of MillerCoors' blog [millercoorsblog.com], Marino emphasizes transparency. "We don't want people to think we're trying to dupe or deceive them in any way. We, MillerCoors, have a perspective on the beer industry, whether it's our brands or competitive brands, and we want to make sure we're putting our point of view out there." Writing about competing brands may be unusual, although "everything we do on the blog goes past [the] legal [department]."
A perusal of the blog shows it's fairly even handed. A recent lead paragraph mentioned how beer sales began the summer sluggishly, including those of category leader Anheuser-Busch InBev(ABI) and MillerCoors. Another story discussed ABI's interest in rolling out a Halloween-themed label for Budweiser in October. The story ends with, "Budweiser has been losing volume and share so far this year, according to Nielsen. Volume was down 9.2% during the four weeks ended June 17 as it lost 0.4 points of category case share."
A favorite question that The Home Depot CCO Stacey Tank asks on the Page podcast is "What would you do with an unlimited budget?" We ask Marino for details. "I'd build out a newsroom to help frame and underscore the narrative of the MillerCoors organization and the American beer business." He'd staff it with "serious, ambitious people who can write with specificity and clarity. And most often they'd have reporting background." They'd also have digital and analytics experience, he adds.
NOTE: This content appeared originally in PR News, July 10, 2017. For subscription information, please visit: https://www.prnewsonline.com/about/info
CONTACT: [email protected]