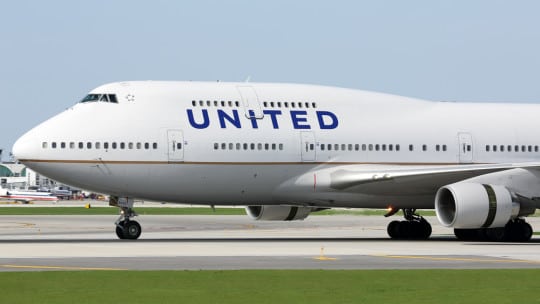 It's never too late for an apology. Or is that just another overused homily with more theoretical holes than a hunk of Swiss cheese?
Most of us wish we could apologize to people in our past for one thing or another. As time passes, though, an apology can become a form of stalking or a self-centered quest for redemption. That person whose feelings you hurt badly when you were 18? She doesn't want to hear from you now. If only you could board a magical aircraft, zoom back in time and make things right.
Speaking of aircraft, United Airlines CEO Oscar Munoz sent an email on April 27 to United customers apologizing for breaking the bonds of trust "when a passenger was forcibly removed" from one of its planes. Munoz was referring, of course, to the overbooked April 9 United flight on which passenger David Dao was asked to give up his seat and, after refusing to do so, was bloodied and dragged down the aisle by aviation security officers. (It just so happens that Dao's lawyers announced to reporters on April 27 that United had reached a settlement with Dao.)
The subject line of Munoz's April 27 email to customers, "Actions Speak Louder Than Words," is meant to signify that the content of the email is the definitive apology to all United stakeholders. In the email, Munoz writes, "For the past several weeks, we have been urgently working to answer two questions: How did this happen, and how can we do our best to ensure this never happens again? It happened because our corporate policies were placed ahead of our shared values. Our procedures got in the way of our employees doing what they know is right."
Carefully written, and all too true. If only Munoz had shared these sentiments in his initial statements on April 10, the day after passengers shared videos of Dao being treated like an unwieldy piece of luggage. PR News senior content manager Jerry Ascierto said as much in his article published on April 11:
"While United CEO Oscar Munoz publicly apologized the next day and said the company was investigating the incident, he took a decidedly tougher stance in an internal letter to employees: 'Our employees followed established procedures for dealing with situations like this…while I deeply regret this situation arose, I also emphatically stand behind all of you, and I want to commend you for continuing to go above and beyond to ensure we fly right'...Instead of acknowledging that those established procedures might need to be reexamined, Munoz doubled-down, citing policy and effectively passing the buck. The airline was left with 'no choice' but to call in security, Munoz wrote."
In the April 27 email to customers, Munoz says that United is changing its overbooking policies and "will no longer ask law enforcement to remove customers from a flight and customers will not be required to give up their seat once on board—except in matters of safety or security." United is also increasing its incentives for voluntary rebooking up to $10,000.
"While these actions are important, I have found myself reflecting more broadly on the role we play and the responsibilities we have to you and the communities we serve," Munoz writes as he closes out the email. "I believe we must go further in redefining what United's corporate citizenship looks like in our society."
The next step for Munoz: Print out the memo, pack it in a wheelie and take it with him on a magical aircraft that'll take him back to April 10, 2017.
Follow Steve Goldstein: @SGoldsteinAI