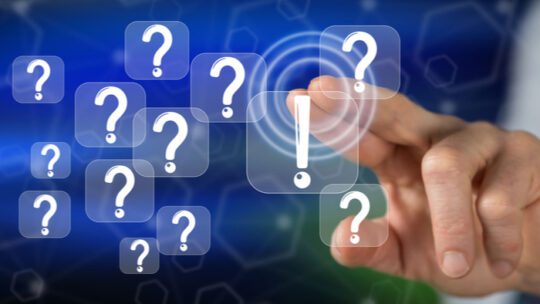 For those of us in PR, December brings reminders of what we've accomplished, where we fell short and what we'll do to improve. Even as the year continues to wind down, we're busy planning for next year and, if we do it right, the future can be surprisingly warm and secure.
It may be too late to change 2021 results, but you can approach New Year planning by asking executives, team members and yourself the following important questions:
How'd we do in 2021? The New Year beckons with fresh budgets and opportunity. To make the most of it, assess what worked in 2021 (and what didn't). Don't wait until Q1 to validate your decision-making. Show how you exceeded objectives; topped your competitors; and improved vs 2020. When you can, evaluate performance in the language of business (sales, efficiency and risk mitigation) rather than 'PR speak' (clips, AVEs, buzz). Consider an efficiency equation to show how you lowered the cost of performance: if your 2020 budget was $1,000 and you generated 1,000 positive placements, the cost-per-positive placement was $1. If your budget stayed flat in 2021 and you generated 2,000 positive placements, the reduced cost-per-positive placement shows improved ROI. Research and evaluation work best when refined throughout the year. If you missed 2021, make plans now to measure in 2022; then manage your programs toward an even better New Year.
What are your New Year objectives? Every communicator must relate objectives of the enterprise to objectives of its PR. Begin by asking senior executives for their 2022 vision for the enterprise and work back from there. Even if their goals are preliminary, it's better to work with them and refine together than to ignore the need to align altogether. The best foundation for communication success is to assess executive priorities and colleagues' opinions to get close (and work to get even closer).
What will be our department's standard for success? While PR must support the enterprise and its priorities, your communication strategy and tactics must support the organization's marketing and communication. Will 2022 bring great visibility or will you stay out of the headlines? Support leadership's objectives. Executives can tell you their preferences for measuring success; negotiate with them to be certain that their version of your goals are reasonable, meaningful and measurable.
Who are our target audiences? Are your audiences the same or have they changed? The pace of societal change is shaping companies and brands at an extraordinary pace and the effects on target audiences are profound. How are marketing and sales expanding their understanding of market trends? Once the optimal audience is identified, the cycle for message development and media targeting are more likely to succeed.
Who influences these audiences? While most PR resources go toward media relations some form, other elements may contribute to or supersede the media. Beyond news and social, we must explore the potential for influence among society's leaders, government, celebrities and sports stars. The best way to discover who influences your audience is to ask its members. A clergyperson, politician or pop star may be the top influencer among your target audience members. Seek to understand what motivates and influences your audience and who represents the most credible means for delivering information and understanding. Even if your PR resources are devoted mostly to the media, credible and engaging voices can speak on your behalf to connect more closely.
Which media do your target audience read, watch or listen to? Knowing the media consumption of your target enables you to focus on the outlet with the highest penetration and credibility. Big audiences aren't enough if they aren't the right audiences. For example, employee communication may be more controlled through organizational channels, but they may lack the credibility of traditional external media. Social media may offer immediacy, but it's unlikely to deliver access to employees who are not fully engaged online. Most PR media planning is based on intuition and personal experience. That's not thorough. Advertisers use age, gender, brand preference and hundreds of other factors for targeting. PR pros often fail to take advantage of these assets.
What are our key messages? Most communicators enter the planning process with at least a sense of what they want to communicate, even if their approaches to message development and message prioritization are not scientific. PR research can reveal the extent to which your intended message is credible and is likely to resonate with the intended audience. The ideal message is one that's important to the target audience, credible coming from the company and promotes an action.
Each of these questions can be answered through means that range from the casual to the formal and from the conversational to the rigorous. With everything that's at stake–budgets, reputation and business performance–the considerations are too great not to opt for the rigor and structure afforded through formal PR research and analysis.
Mark Weiner's new book is "PR Technology, Data and Insights," ( Kogan Page ), 2021.